Do check the different services available on UAN login to avail by the EPF member online without approaching to office, Check EPFO login steps involved as per the new process…
Employee Provident Fund is an initiative by the Government of India that is being ordered to involve in every employee's salary, and the little amount which gets deducted from the employee's salary does save them a lot of money for their future.
The official website of Employee Provident Fund does help an individual to track their claim process and as well able to view how much money has been deposited by employees and employers.
The track of the entire amount will be in your EPF passbook, which will help an employee to plan better for the future and as well in the emergency works, and having an Updated UAN number will allow you to log in and as well get regular updates on your mobile number.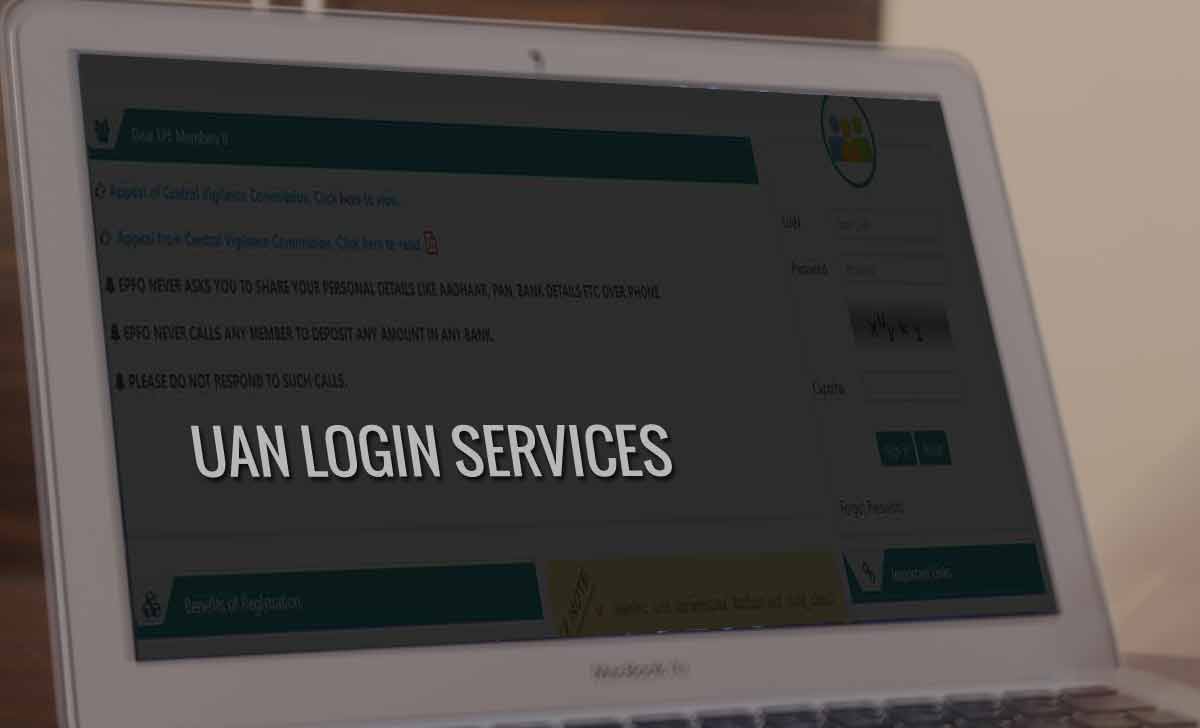 The Employee Provident Fund Account is unique for every individual and it is the sole responsibility to keep it secure as to secure their account details, so use the below process to login to EPF account with your activated UAN number.
EPFO Login Activation
As to get access to the EPFO official website, employees need to get themselves registered with their details, then will allow you to access and view your PF details online.
Go to the EPFO Web portal on your browser at epfindia.gov.in
Click on For Employees under the Services option from the menu
Here click on Member UAN / Online Service and then move to the Member Seva page
Click on Activate UAN to get yourself successfully registered with EPFO
New Page will open, with your details to be filled in respective columns
Click on Get Authorization PIN once sending the entire details above
Enter the OTP received to the mobile number mentioned in the asked column
Now click on validate OTP and will show a successful message of activate UAN

Employee Provident Fund UAN number for your employee details has been activated and now you can move ahead to access this detail and make sure you remember the password or use a forgotten password to get your new password generated.
UAN Login
Go to the EPFO Member e-Seva page unifiedportal-mem.epfindia.gov.in/memberinterface/
Enter your UAN number associated with your Employee Provident Fund Account
Enter the password along with the captcha code shown on the screen
Click on the login button to move to your respective EPF page
Find your name at the top and respective details on the screen
Verify all your details and make sure the records are updated, else you can reach out to EPF and get them corrected online instantly.
As you have just activated your UAN number associated with your Employee Provident Fund account, you need to get the new password with the help of a registered mobile number.
Get UAN Login Password
Go to the Member Seva page unifiedportal-mem.epfindia.gov.in/memberinterface/
Click on Forgot Password and move to a new page to fill UAN number
Enter Captcha code > Click Submit
Get OTP and validate the same to show the Password columns
Enter your new password twice > Confirm it by click on the Submit

Your new password for your Employee Provident Fund Account with the respective UAN number has been set now, and you can use the EPF UAN password to access the online login.
Frequently Asked Question
What if my Name is wrongly printed in an EPF account?
The name of an employee will be taken by the documents provided by their employer, thus if you see any such details you need to email EPF to their official email address along with the proof of Name, and this will take a few days and once updated, you will receive an SMS to your registered mobile number.
Is it necessary to link a PAN with an Employee Provident Fund Account?
Yes, the linking of PAN with UAN number is mandatory which will help you achieve benefits during the EPF withdrawal process and the TDS commission and other tax will not be applicable during withdrawal of EPF amount form your account and as per norms of governments, PAN must be linked for identification of employee.
Can we request to change the UAN number?
Yes, if you already have a UAN number associated with your records by your previous employer, then one can request the EPFO office with an email and online process to merge both UAN numbers allowing them to have a unique UAN number.