EPF account name correction or father name correction is now going live, but not online, Check EPFO allowed process about how to change or update father name in EPF and necessary instructions to follow…
Employee Provident Fund is one of the essential services which all the employees of India provided with in order for them to reach their retirement with saving money that they can use as part of their retirement plan.
If you are someone who already has an EPFO account then you might understand that it is crucial for all. This is the information to be present on the account to be accurate.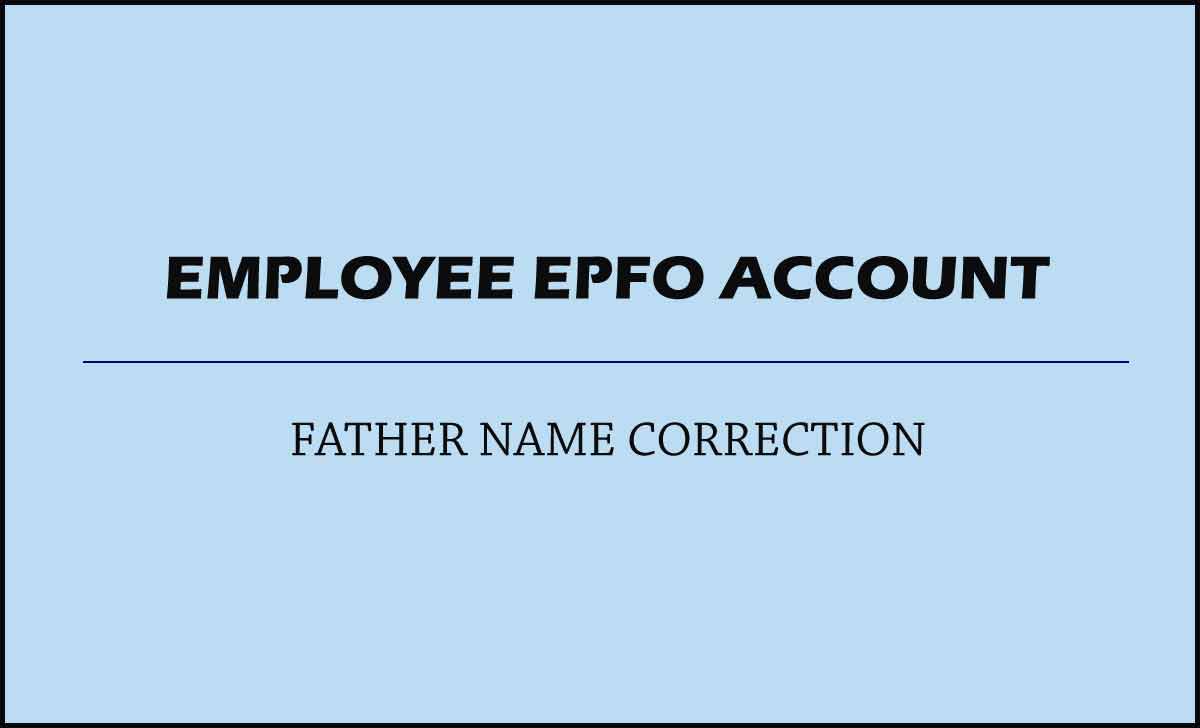 How to Change Father Name in EPF
One of the key and essential reasons why not make a correction for just your EPFO account name, but also your family name like father's name on your EPF account.
It is important because you might make someone your joint declaration for the account with father name. So, You may need to provide name validation and proof for account while the time of EPF withdrawal for your amount.
Joint Declaration Form for EPF Father Name Correction or Change
The prescribed form to submit for correction or to change father name in EPF account is Joint declaration form.
In order to change your father's name on your UAN, provide a joint declaration from both you and your employer through the proper channel, So just follow the instructions below that will explain the process correction or change EPF father name and 99employee.com will provide the form here to download instantly.
Fill the Joint Declaration form with exact details, Attach the relavant supporting documents and attest the duly filled by your employer on Joint option form and attachments.
Mail or Submit the same to the concerned EPFO regional office and wait for the timeline allowed for EPF father name correction option which in results in the reflection of changes.
EPF Father Name Correction Online
Since you are the UAN account holder, you need to first update the correct name changes for your father's name through Joint declaration only.
At present, the facility does not available online. You must have to submit Joint Declaration Form to your EPF servicing office to get approve through your employer.
EPF Father Name Correction Documents
You may submit the following documents along with Joint Declaration form as attested copies by your employer
SSC / Board Marks List or Date of Birth Certificate which shows your Father's name
Aadhaar Card
Employee ID Card
Is it require to have a father's name for the nominee in the PF account?
Yes, it is essential for any employee who wants to create a joint declaration on their employee provident fund account. It is so because, in case if they are not able to withdraw the amount then the father who is the next nominee can withdraw in employee's stead.
To ensure this process carried out properly the father's name on your PF account should match correct name on proofs.
What if my employer does not approve the Joint Declaration for the father's name change?
In case if the employer does not approve your request then you may directly write to the UAN support email.
Ask the team to approve your EPFO request for your EPF father's name change. Provide all the necessary documents to provide them with your father's PAN card for easy approval.