Complete details are presented about EPF housing scheme introduced by EPFO applicable for all EPF members of any organization for withdrawal of funds or to EPF Loan…
The Employee Provident Fund scheme is a well-organized Government entity which has created the EPF scheme at first to help the retirement funds for millions of Indians all across the nation, and they over time have brought in different schemes and options that have helped the nation's employee such as the EPF housing scheme about which we are going to discuss today.
In this article we will be going over the all the important aspects of the EPF housing scheme to ensure that you understand what it stands for, the requirements or the eligibility for EPF employees to use this scheme and more details that can help you make a steady decision.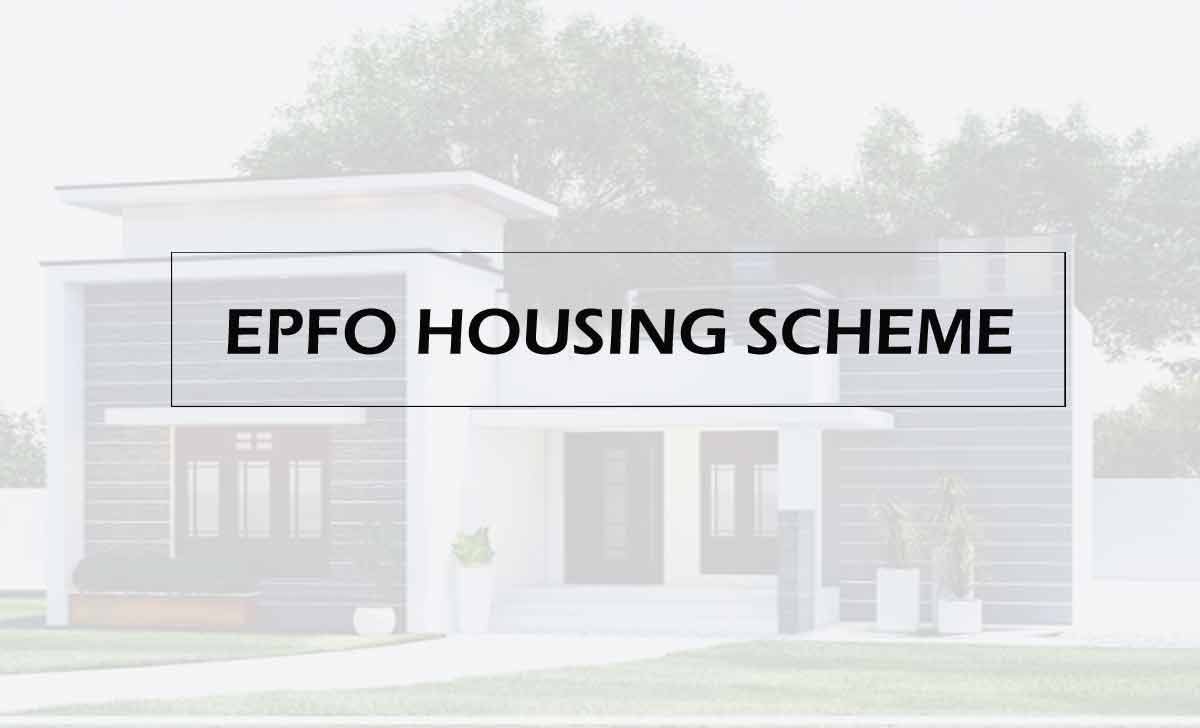 EPF Housing Scheme
The EPF Organization in order to help all the EPF employees to rebuild, construct, buy or lease new houses, land, or apartment has created this scheme which has been highly applicable from 12th April 2017 to all the EPF users.
Through this scheme, once the employee's reason for Housing is verified then they will be able for EPF withdrawal up to 90% of their active Employee Provident Fund account.
This has become an absolute scheme for the employees all around India because building your house, getting a new apartment, or buying land for future needs is everyone's dream come true and the Government has put in great efforts to ensure the employees can use their PF money readily up to 90% for this purpose alone.
If you are looking forward to buying a house or doing more then going for the housing scheme is a good option because the government allows you to use your money saved up for the right purpose, but before you continue you need to understand that there are some basic requirements which an employee needs to be eligible for before applying for this scheme.
EPF Housing Scheme Eligibility
You should be an EPF member for at least 3 years to be eligible for this scheme
Withdrawal of money is allowed only once for this purpose.
It is required that you should have a minimum of Rupees 20,000 balance in PF account alone or with your spouse EPF account combined at least who should also be a member of EPF
The house, Apartment or the land to be bought should be from a society with at least 10 members or more that are registered residents.
This scheme is allowed for the purchase of houses, flats, or lands as well.
Assuming that you are eligible based on the requirement for the housing scheme then you would like to learn more about this scheme, right, and guess what we have listed out most of the salient features of this scheme that can help you understand why this sounds like a right option for any employee while they decide to get a new house.
Benefits of EPF Housing Scheme
EPFO Employees can withdraw their PF money from amount up to 90%
EMI Facility is provided to members – In case you buy from Government or Government listed agencies then you will be given EMI facility at low-interest rates on the purchase of house, land, or apartment.
Can be purchased from either Government, Housing Agency, Agents or builders as well
You can get a subsidy with interest for over 2.2 lakh rupees.
Can I withdraw money together with my spouse for buying a house under this scheme?
Yes, if you have a spouse who is also a member of EPF then you can send a request for an EPF housing scheme to join along with your spouse, but just ensure that the minimum balance in your PF account combined should be Rs 20,000 and both of you should be registered EPF members for at least 3 years.
Can I take a loan from EPFO under the EPF housing scheme?
Yes, you will be able to take a loan from the EPFO organization under the housing scheme which comes with basic interest rates but ensure that the property, land, flat or house is to be registered and documented for the loan to be processed properly.
Can I withdraw money from my pf account for home purchase?
Yes, you can withdraw the money up to 90% from your pf account under the EPF housing scheme in order to not just buy a house but you can get a land property of any sort that includes a flat or apartment as well, but you will have to meet the requirements for the scheme before your move ahead.
How long does it take for the money to be withdrawn to account under the EPF housing scheme?
As per the EPFO organization, once the EPF member alone or EPF member with spouse requests for EPF housing scheme then it takes up to 15 to 30 days for the approval to take place, then after the claim is approved, it will take another 15 to 30 days at least for the withdrawal money to be deposited into your bank account.
Here 99employee.com will provide all the relavant information related to EPF Housing scheme, if any queries, please contact EPF customer care or concerned field office directly.