EPFO member can check the EPF account transfer status in online with UAN login at unified member portal, Find the simple steps and detail process involved…
Employee Provident Fund is a scheme that has been brought by the Indian Government for the entire public and private sector employees, and this has been mandatory since 2015, where any company having a strength above 20 employees needs to get themselves registered with the EPF office.
The calculation of the Employee Provident Fund will be like everyone and their amount will be saved for their retirement, and there are options that can be used to withdraw EPF amount during emergency by giving a valid reason to the Employee Provident Fund Office.
Once the EPF Account transfer online request has been submitted through an online portal, one can check the status of their transfer through the online link of status provided with the identified process in simple steps as mentioned in detail as below.
EPF Account Transfer Status Check
Visit official Website of EPF

Go to the EPF official website unifiedportal-mem.epfindia.gov.in/memberinterface/

Enter UAN number and Password, Captcha Code and Click on Submit option

Login with UAN number and password followed by Captcha Code > Submit

Click on Online Services option

Tap on Online Services from menu bar

Select Track claim Status

Choose Track Claim Status

Check the Status and Download EPF application

In this page you will be able to see the Status of your EPF Account Transfer Claim Status
Account Transfer and any action to be taken will be shown on screen if it requires your intervention
Click on Download symbol if requires to download Pdf or printable form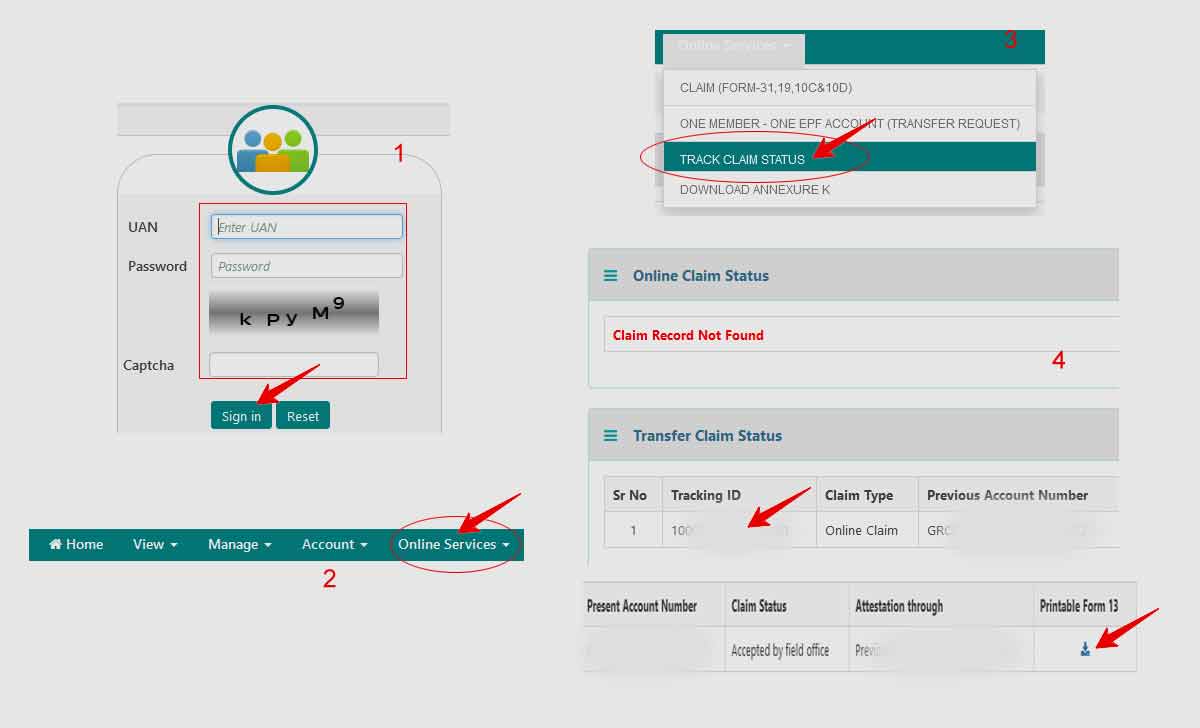 The calculation of your EPF amount is a must and one can use this option to know how much they have saved during their employment period, and this can be verified with EPF passbook online, where your detailed share along with employer share will be listed for your clarity, and when the account transferred to other, then all the existing PF balances will be automatically moved to other.