The new process for PF account merge is identified and presented, check how to merge two pf accounts and transfer online or offline if having two UAN linked with two EPF accounts…
Employee Provident Fund Office does have a rule for having one unique UAN number for every individual, so in case if you're bearing a double UAN number for your employee records, then it is necessary that you need them merged as per official records.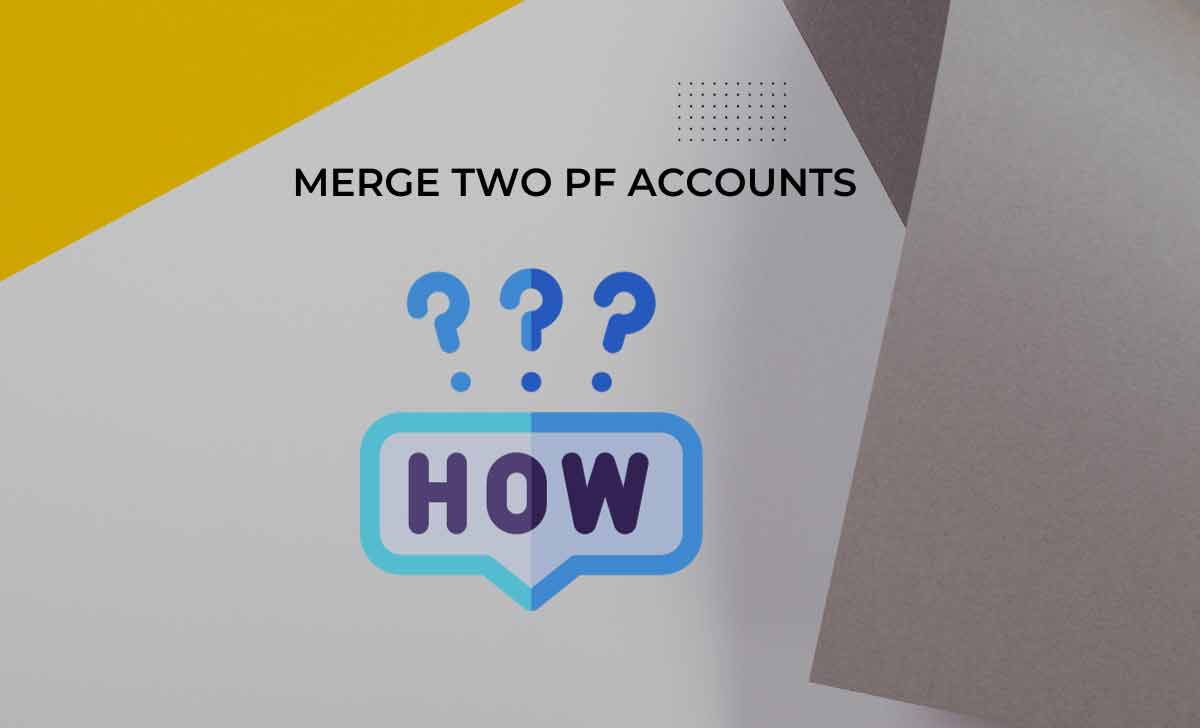 How to Merge Two PF Accounts
Any delinquency in this process will directly make you break the regulation of EPF and thus it is the responsibility of an individual to merge their UAN numbers, and there are certain reasons during the employment change, an individual does get allocated with double UAN number.
The Employee Provident Fund provides an online process on UAN Login and email process that can be easily adapted to get your dual UAN number to merge to be legally good with an associated PF account.
How Two UAN Allocated
Very common point when an individual is allocated two UAN numbers is when they have switched their jobs, and as the new EPF Account is created by the new canny and thus the individual will have an older and new account on their credentials activated.
If the employer has not provided any date of exit in EPF, which considers his or her account to be active and that has not been transferred to the new UAN account.
The employer must provide their old EPF account and UAN details to the new employer, such that they link their new accounts with the previous UAN number or else will proceed to create a new UAN number.
Merge Two UAN Number for EPF Account
As per the Employee Provident Fund, employees should report the concern to the employer and get the UAN numbers linked or merge with each other, to have only one UAN number for one PF account.
Method 1 – Report Issue to Employer
In this process you will be reporting the concern to employer or EPF office, such that they will consider your requirements through email
Send an email to uanepf@epfindia.gov.in with your two UAN number
Mention the older and the new number, to be merged with your EPF account
The old UAN will then be detected and the new will be linked
This will be done, and you will have all your details under one UAN account
This process above is little time taking, as you need to wait for an email reply and if any concern it will also be sent through email only. At the end you will have one UAN number for your EPF account.
Method 2 – Merge PF Account Online
Here you need to follow the process of transferring the PF online to get your old and new UAN number linked or merge by the transfer process of the EPF account on UAN login.
Visit the official website of the Employee Provident Fund Office
Click Services, then For Employees option to login
Enter your UAN number and then Password to access EPF page
Click on Online Services
Opt One Member – One EPF Account to pay your details on a new page
Verify your details and click on get Details to show your filed details here
Click on Get OTP, and submit your OTP received to verify the details
Now fill the Form 13 shown up, to enter PF details form both employers
Once the application is submitted, a new tracking ID will be initiated which can be used to track the transfer status.
The new ID will be sent to your employer and then the field office which needs to approve separately to get your request for UAN transfer approved and united successfully Employee Provident Fund Office.
What Happens If an Individual has Two UAN Numbers?
As per the regulation of employee's provident fund directed by Government of India, it is illegal to have two UAN numbers for an employee, and this does create a mess and will not allow you to track your PF details consistently and will break the bond which will not allow you to government provided services.
How Many Days will it take to Merge Two UAN accounts?
As per the EPFO, it would take 21 days of working days as per Indian calendar to process the UAN merge, and any delay in this process will be due to not providing proper details or issues with your employer accepting your application for the merge process.
What Does Form 13 Is Used for?
The EPF Form 13 is used to transfer the Provident Fund from one account to another which is thus used for merging of UAN numbers, and the employee must get their form signed and approved by both employers and submitted to the EPF office to process their merge process.