Check EPF Pension status online without any registration by using PF account pension payment order number, Get your PPO number, and find the PPO status…
The Employee Provident Fund Organization (EPFO) is widely known for its active participation with the Indian employees to make their retirement blissful, and their EPF scheme of savings funds for retirement has been in law for over decades now and through millions of employees across India have found ease after their retirements.
In this article, we will be learning more about the EPF pension scheme and how you can check your pension status, and the EPF Scheme allows the members to choose a retirement fund and also a Pension scheme through which they will be paid a partial amount every month after their retirement through this scheme.
Though some can choose a retirement fund mostly but EPF Pension scheme is also something very interesting, and with the calculation of EPF Pension any EPF member should join into this scheme, and then another deduction will be made every month other than the common deduction made for the EPF retirement funds.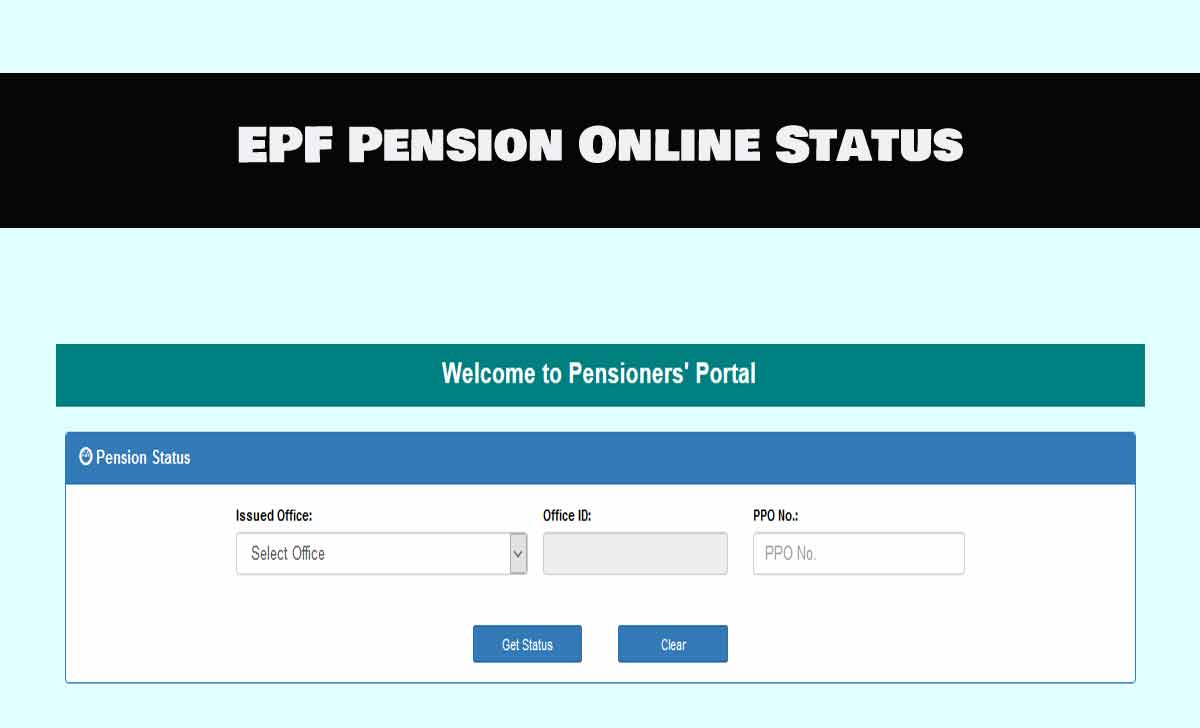 How to Check EPF Pension Status
Simply follow the below quick instructions that will guide you to check your EPF pension status
Go the EPF Pension status checking web portal from https://mis.epfindia.gov.in/PensionPaymentEnquiry/pensionStatus.jsp
Select the issued office from the drop-down list
Enter your PPO Number and then click on the Get Status button
Frequently Asked Questions
What is PPO Number?
PPO Stands for Pension Payment Order which is the activation of your Pension account and this is the number through which you will be able to get your pension in your bank account.
How to find my Pension Payment Order (PPO) Number?
Pension Payment Order (PPO) number can be found through the "Know your PPO No." page from EPFO official portal login website, and through the page, you can either use your Bank account number search or else Member ID search to find your Pension Payment Order (PPO) Number.
Payments issue for EPF Pension scheme even after status shows settled?
So, assuming that the date for the pension payment to your bank account has gone and you have not received the payment, and then you need to go to the PPO Enquiry or Payment Enquiry page to enter your details for the EPFO team to check and update you on payment status.
Do I have to apply for EPF Pension before checking the status?
So if you are someone who has already been paying the pension scheme with EPF then it is time for you to check whether your pension has been activated after your retirement. Yes, just before retirement all EPF Pension scheme members have to apply to start getting their pensions every month and this will be approved by the EPFO organization.