CGHS card user can now install myCGHS mobile app on mobile from playstore to access appointment, medical history, CGHS card and more details…
In alignment with its vision of being the first choice in providing quality healthcare services and ensuring holistic well-being across clients entire life span, Central Government Health Scheme has adopt new technology and innovations in the delivery of quality healthcare with new android mobile application.
In this regard, myCGHS android based application launched for CGHS beneficiaries. The launch of the mobile app is an important and timely step towards catering to India's increasing digital penetration. The application myCGHS shall provide the beneficiaries, CGHS services and updates without venturing out, from the comfort of their homes.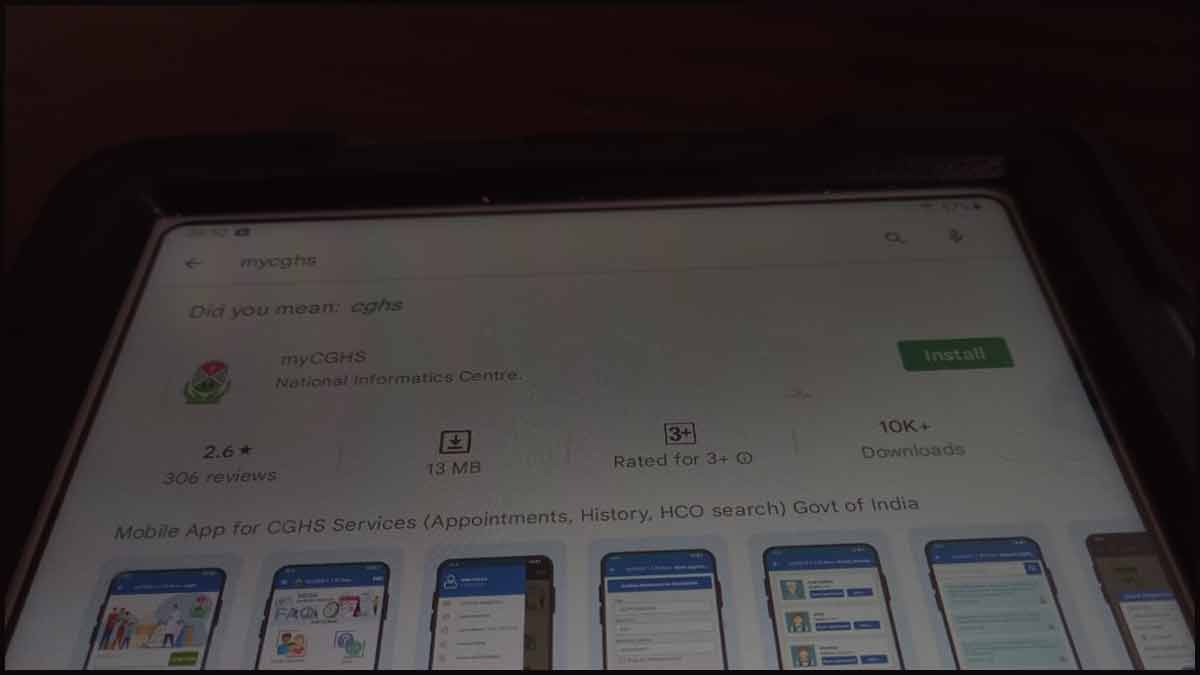 myCGHS Mobile App for CGHS Beneficiary
The my CGHS mobile application can be downloaded from the Google Play Store on Android based smartphones by following the below mentioned steps.
Open the Google Play Store on Android device
Tap on myCGHS application icon from search results
Tap on Install
Allow Permissions as per your desire
Log-In using beneficiary ID and mobile number and create an mPIN for added security
Services of myCGHS Mobile App
Once installed, CGHS beneficiaries may use myCGHS mobile application to access the different online and offline services
Appointment Services
Book appointment: CGHS beneficiaries can book CGHS online appointment using Appointments tab
Cancel appointment: Beneficiaries can cancel an already booked appointment by clicking on Cancel appointment.
My Appointments: Find all the appointment details by clicking on My Appointments tab.
Medical History
CGHS Card Details
Beneficiary Cards: Beneficiaries can access the e-CGHS card and Index card from application. This card may used at par with the original CGHS card for availing services at wellness centers and empaneled HCOs.
Family details: Beneficiaries can view details of dependent beneficiaries to book their online appointments.
Medical Reimbursement Claim status
Beneficiaries can get to know about the status of Medical Reimbursement Claims pending with CGHS as well.
Other services access even without login
FAQs
Details of Empaneled centre
Wellness Centres and CGHS Offices
Nearby Wellness Centres
Can CGHS user cancel appointments through myCGHS Mobile?
Yes, authorized CGHS beneficiary can cancel / modify the appointments already booked through online portal or with myCGHS mobile app.
Is myCGHS available for iPhone users?
At present, myCGHS mobile application available only for Android users who are registered as CGHS beneficiaries. Expecting myCGHS may also available for iPhone users in a short time.