Here is the new steps for self printing of CGHS card, check the status of the plastic card to print in online for new enrollment, transfer or for renewal of CGHS membership related to serving employee or pensioners…
In the year 2016, the OM and Directorate of the Central Government Health Scheme released the procedure and amendment of self-printing of the CGHS card. It means that any of the Central government employee who has a beneficiary account and ID present with them for CGHS scheme can self-print their own card now.
The Self-printed or physical CGHS card can be used for different reasons such as
During doctor physical check up
Empanelled Hospitals visit
CGHS Rate checking
Clinical Assistance and consultation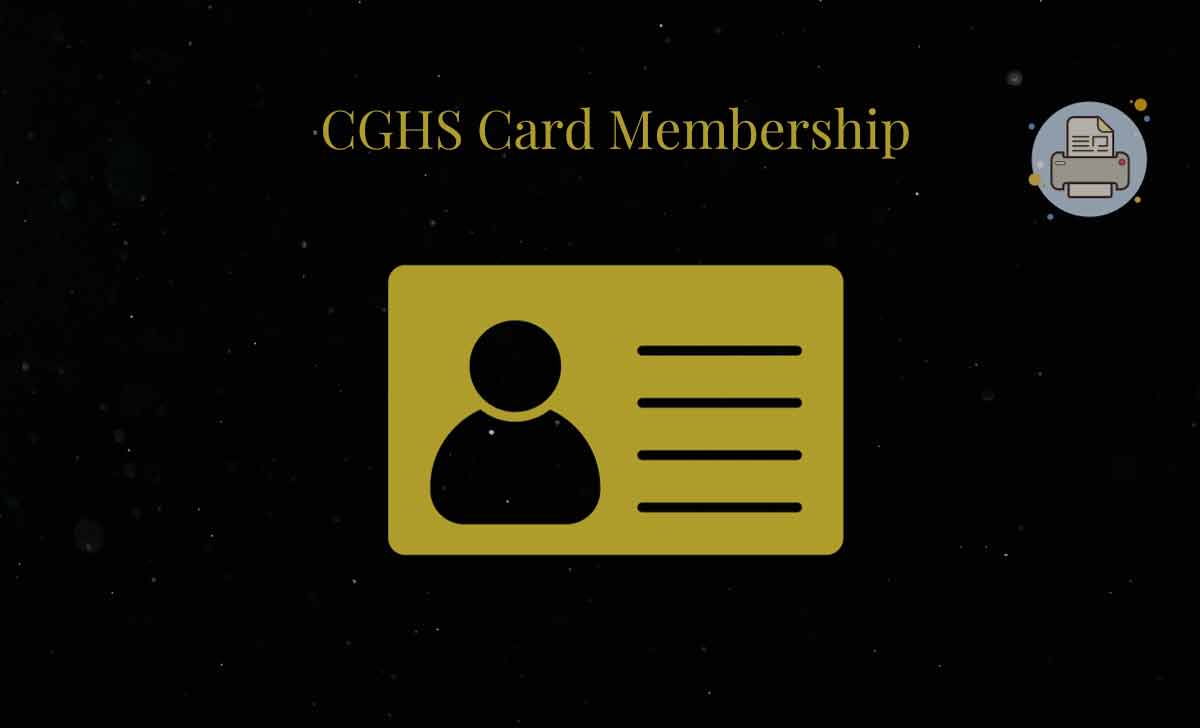 Why is Self-Printing of CGHS Card Required?
Every organization provides you physical ID card which resembles your account in their service and acts as a proof of enrolment in the given organization as well.
In the same as you have a PAN card or Driving license in the physical form of PVC Card, you can also self-print the CGHS card that you can carry.
The reason this is important because when availing the benefits of the scheme, you cannot always take a print out copy of Doctor's appointment or your beneficiary id in A4 sheet for medical assistance.
The CGHS department has made it necessary that all members should carry and have CGHS card which will be required during doctor's appointment, physical POD and medical assistance from empaneled hospitals, so it is mandatory to have a CGHS card, here are the steps for Self printing of CGHS card
How to Self Print CGHS Card
If you want to have a physical card for the CGHS then you can follow the below steps to print the CGHS card.
Log in with your beneficiary ID and Password
Enter Captcha as shown in image
Click on Sign in > click on Print Card option to print the beneficiary id
In the same page if you have added your family to the CGHS scheme, then you can select their beneficiary id to take print of the card
An OTP will be sent to your registered mobile number which you have to enter in the next page and click on print to have the CGHS card print out
We would advise you to make a physical PVC card of the CGHS ID for ease of carrying