Here is the new CGHS introduced by Central Government of India. Find the eligibility for employees / Pensioners and CGHS online appointment, how to check card status. Also Find how to pay CGHS subscription online, what the cities covered for Central Government Health Scheme and different services offered to employee / pensioner towards medical insurance…
Central Government of India initiated a lot of schemes over the decade. Many of those have helped for the wellness of Citizens and the employees reside in Central government positions. In many sectors, Employees who work hard which subjugate them to different illness and as life goes on medical assistance is something every human being requires.
After seeing how fatal illness can be and how employees working under Central government can overlook their health, created the Central Government Health Scheme which is commonly called CGHS. It is widely popular when it comes to the employees under Central government.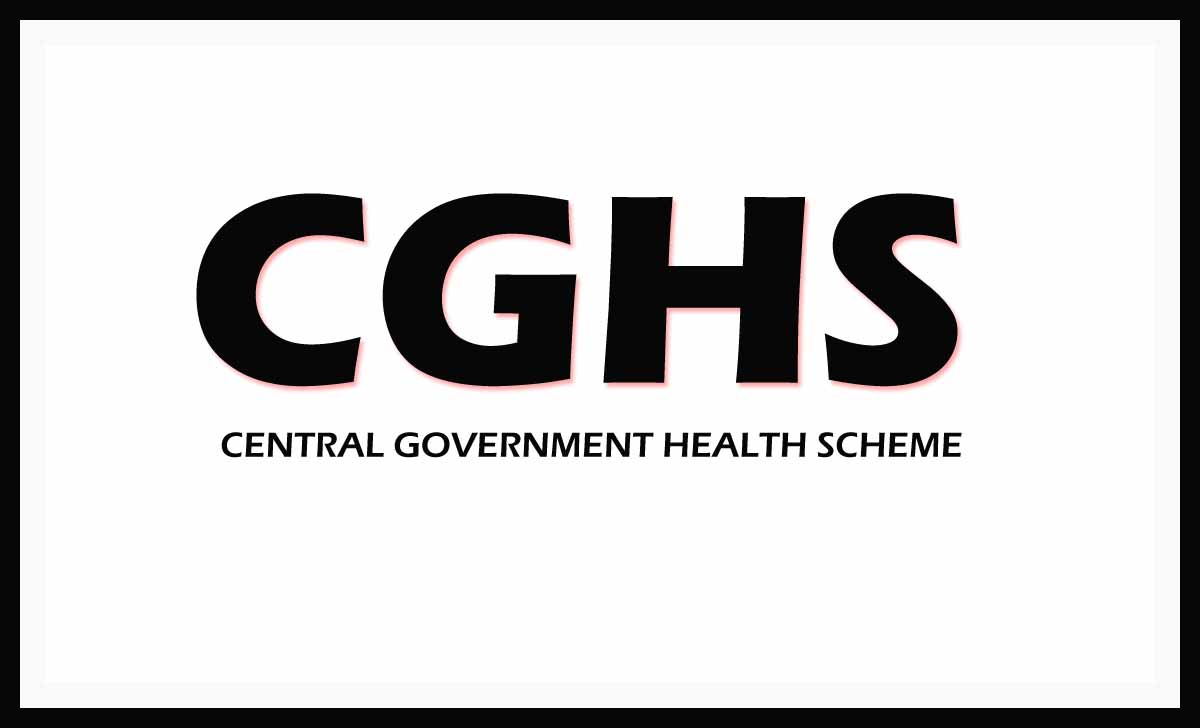 Central government employees can benefit under this scheme. Also the pensioners across the country who have self-enrolled under the scheme avail benefits even after their age of retirement. In this manner, the government has made sure that the employees can get a chance to avail the medical services and benefits even after their retirement from their positions through the use of pension.
What is CGHS – Central Government Health Scheme?
As we already told you, CGHS stands for Central Government Health Scheme. This is one of the largest Medical health schemes all across Indian. It is one of the largest in the world when it comes to employee's base. Take into consideration that the Indian Central Government employee base is over 100 lakhs and out of the given number more than 35 lakhs employees registered as beneficiaries under the Central Government Health Scheme.
The Central government health scheme is really one of a kind health schemes. This is immensely supportive of the employees who registered. Beneficiaries can use this service to avail benefits for any medical emergencies or medical necessities that may arise in lives.
CGHS Eligibility – Who can Avail Central Government Health Scheme Benefits?
If you are an employee of the Central government of India, then you might have this question that who can avail health scheme. To be frank that is something every Central government employee should be asking because not everyone is eligible and those who are eligible needs to enrol under this scheme which can only be done if you are eligible.
Only central government employees allowed to take part in this scheme
Central government pensioners employees can also take part in this scheme
Family members of the employees can also avail benefits from this scheme
Family members of the Pensioner employees can take part in this scheme
Note: If pensioners or employees from Central government want to enroll in this scheme then they is deduction of a certain amount from their basic salary on which they can avail benefits from this scheme. At the same time if family members and child health care services added along with employee or pensioners, then a varied or prorated amount from basic salary or pension amount deducted.
Central Government Health scheme is wide scheme structure for all >35 lakhs register central government employees. This has a robust framework of rules, regulations and amendments that make sure that every employee can take help from the government in their times of need. There are lot of benefits, services and facilities that given out by this scheme and some of them are.
What are CGHS Online Services & Uses?
OPD Treatment: Outpatient Department Treatment, is a popular department in hospitals where patients who do not have any serious wounds or illness to admit. If you are a central government employee who has minor injuries or health issues then you can get benefit of taking OPD treatment.
Government Hospital Treatment: If you have any medical problem, then you can make sure to have the problem checked at any of the government hospital and also take their help of any measure to restore your health to perfection. All the money liable for the operation or medical treatment will be provided under the Central Government Health Scheme directly.
Medical Specialist Consultation: Central government employees both of women and men might need special consultation which is nothing more than help of a specialised doctor. In such cases, under the scheme you may reimbursed for the fees but at the same time the appointments booked under this scheme.
More Health Services: Maternity fees and medical billings reimbursed under this scheme. The mothers can take the benefit of maternity leaves at the same time. While Family welfare and child health services booked or consult via the scheme which may reimbursed at the end.
Reimbursements for All: Reimbursements is a term which means, the employer will pay the fees or money for the cost of medical billings and equipment that you have accounted while taking health measures.
Cashless Facilities: If you are going through medical emergency, then you don't have to carry cash or worried. Because you can avail cashless and direct treatment under this scheme at esteemed hospitals and government hospitals as well.
Central Government Health Scheme Uses and Process – CGHS Process Structure
We have talked a lot about how beneficial this scheme for employees. There are lot of uses of this scheme and ways to avail this. At the same time when trying to avail this scheme you may know the process which instructed as below links
This is the brief information on Central Government Health Scheme introduce by Union Government. Thank you for reading this article about CGHS health service. It is a necessary scheme for the central government employees and is growing rapidly.