How to know PF number with or without UAN, Check the EPF number in online using mobile number and offline by using 4 different ways of EPFO mentioned for your easy reference…
In this article, we will show you a few of the methods that can help you find out your EPF number and you can use these methods eventually most of the time with ease which makes perfect reasons to go through this guide. EPF Number or UAN which basically people confuse a lot between are both the same and it is a code that is given to each employee who has an Employee Provident Fund account from the Government.
The PF number is essential because only through this you will be able to activate your EPFO account and then in necessary times be able to withdraw the money or during times you will be able to check your EPF passbook balance and make necessary changes as well, and there are a lot of action items that an employee with an EPFO account has to carry forward and for that to happen you need to firstly know your PF number.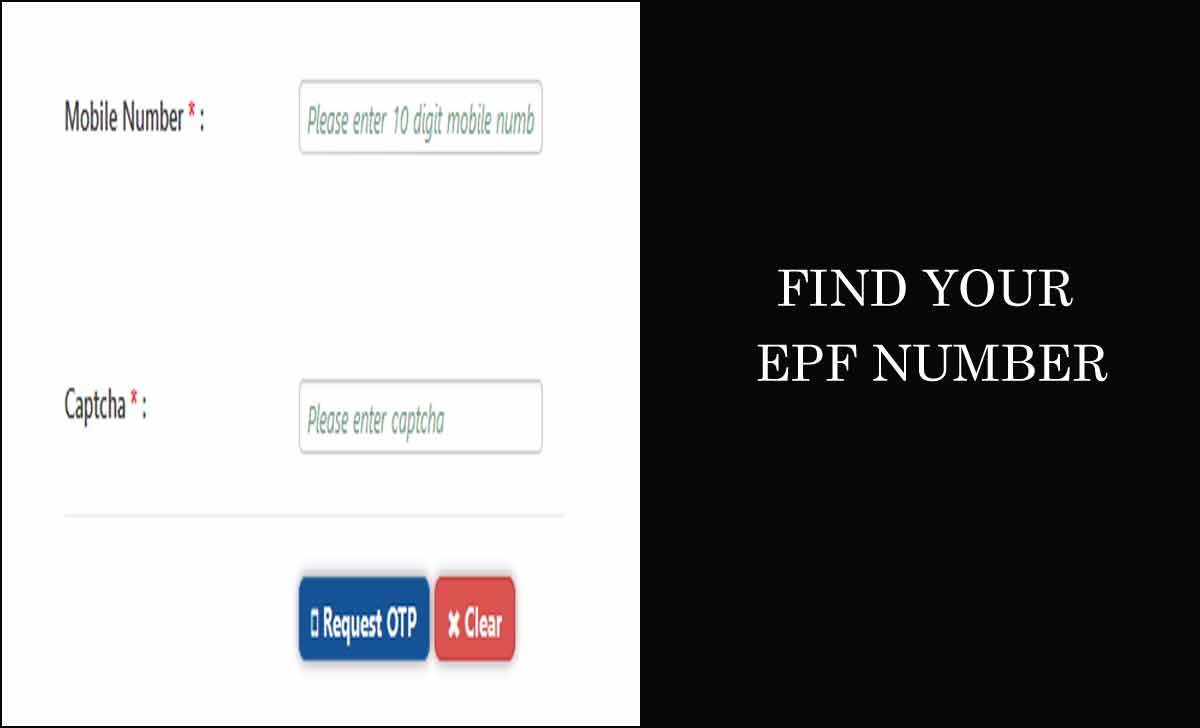 How to Know PF Number – Ways to Check your EPFO Number
Go through the instructions below which take you over a few different yet simple ways that can help you quickly get your Employee Provident Fund Number of EPFO.
This method simply requires a couple of minutes of yours to know your PF Number.
Know Your UAN Online
Go to the UAN official website from here https://unifiedportal-mem.epfindia.gov.in/memberinterface/
Under the Important Links, Click on the Know your UAN
Enter your Registered Mobile Number > Captcha code > click on Request OTP button
Enter the OTP and after that, your UAN will be shown on screen and sent to your registered mobile number as an SMS
Check Your Payslip
In case if you are currently working with a new employer then you can take a look at your payslip for the month and then there will be a 12 digit code which will be your PF number.
Sometimes some of the companies do not enter the UAN number in the initial periods of the employee as they might still be creating the account and waiting on the approval, confirmation for the account to get the PF number.
Check Details on UMANG App
UMANG app was released by the Government which ideally is the same as the EPFO website but made for your smartphone, and you can log in with your mobile number, activate your account and then check your account setting to get Know Your PF Number.
Check EPF Number With Your Employer
This method would be the simplest one where you can email or ask your employer HR to share your account PF number with you, and this method can be used when you are not able to get the PF number on your payslip.
I cannot find my PF Number on my employer payslips?
In this case you need to write an email or else directly contact your employer in order to share your PF account number with you, and most of the cases this happens when the account is still not created, not activated or is in the process of being approved by both employer and then by the government.
What is the age that I can get my PF Number?
There are no minimum age restrictions for an employee to get a PF Number as long as their employer enrolls them into the EPFO by the Government, and people above age 58 are not allowed to be a part of this program.