Government employee has got an exclusive website www.agae.tn.nic.in to check GPF Account Slip Tamilnadu in online which applicable for those who working under various departments of Tamilnadu state government to find the status of all the entries in the form of GPF account slip.
The employee salary deducts with a regular agreed amount every month, that gets accumulates in the GPF Account. It is necessary that you need to check the amount adds to your Tamilnadu GPF account slip or not. Also, it confirms if the benefits apply or not.
Having a regular check on your GPF account of AGAETN does help you to plan and get a proper estimate of your entire savings.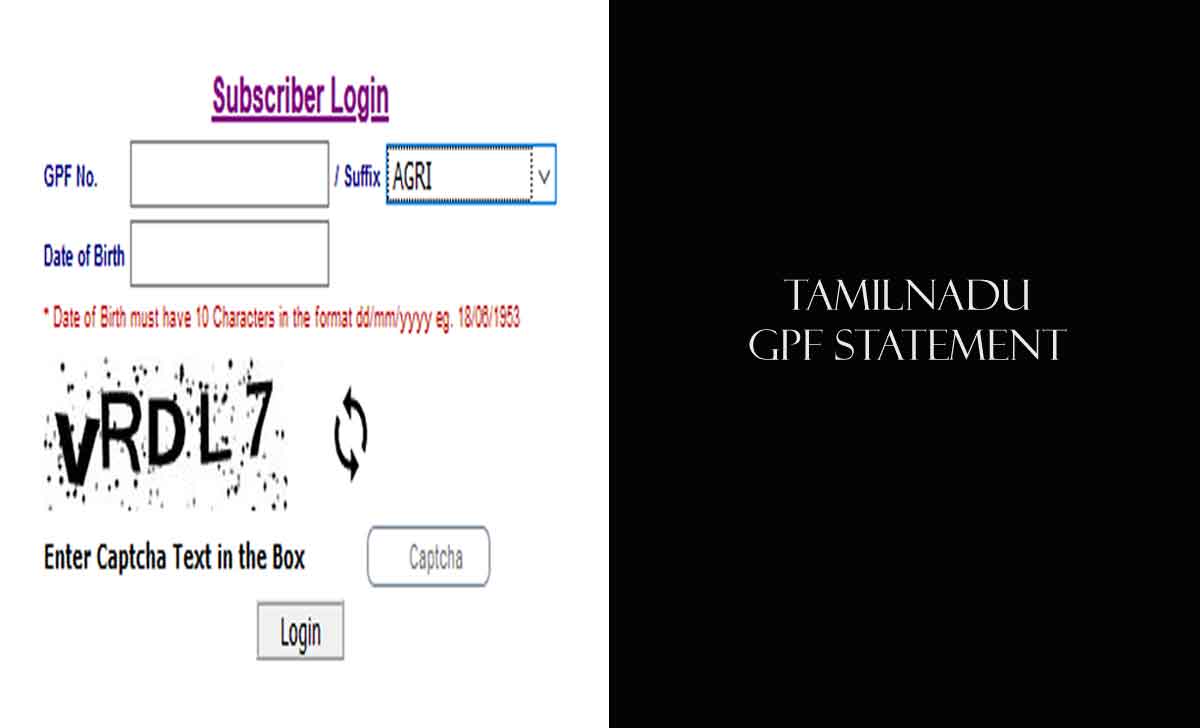 Having updated details with the GPF account does help you plan better and as well easier during the time of withdrawal, where General Provident Fund is a service that is provided to every employee working under the Tamilnadu Government and below is the process which will let you know from 99employee.com and how to get the GPF account slip download.
GPF Account Slip Tamilnadu
Below is the simple process to download www.agae.tn.nic.in account slip for employee GPF account in Tamilnadu to check the status of all the debits and credits.
Visit the Tamilnadu Accountant General online website by using www.agae.tn.nic.in/onlinegpf/ to open GPF page
Fill your GPF account number on the Subscriber Login page
Select the suffix which is your department code to select
Enter Date of Birth, security code and Captcha code
Click on Login Button
Tap on GPF and Generate Slip form List
Select your year and month for which the Tamilnadu PF slip displays on your screen
Use any option to GPF account slip download or print TN GPF account slip to confirm if the amount deposit in your account or not
Do I need to register with AGAETN login?
No, if you're an employee of the Tamilnadu state government then you can directly use the subscriber login with your credentials saved. It is necessary that you must update your entire details in the accounting department. Then are able to access your account.
Can I download the entire year's AGAE GPF Tamilnadu Statement?
The employee page of Tamilnadu PF does give you the option for GPF account slip download for a month or the period of the year. Thus you can opt for any of these options as per your convenience. Get the full General Provident Fund statement generated.
Can we report Tamilnadu GPF missing details?
There is a grievance cell that does look at the Tamilnadu PF missing details or any mismatch in your calculation. You can use the email and number provided in the website to lodge an issue with your data circulated in the GPF account slip Tamilnadu.