Madhya Pradesh Government does provide a website AGMP Gwalior at agmp.nic.in to download GPF Slip MP for their permanent employees to get details of their employment GPF, and the account number provides by the DDO officer once you have got your employment confirms with that department.
As well, to access the MP Treasury Pay slip and GPF slip online, employees need to provide their information to DDO officers along with entire details, and date of birth, name, and mobile number must mention, as based on these details only your employment records added.
To access the GPF slip MP account login, the date of birth of an employee is mandatory, which makes their password unique always.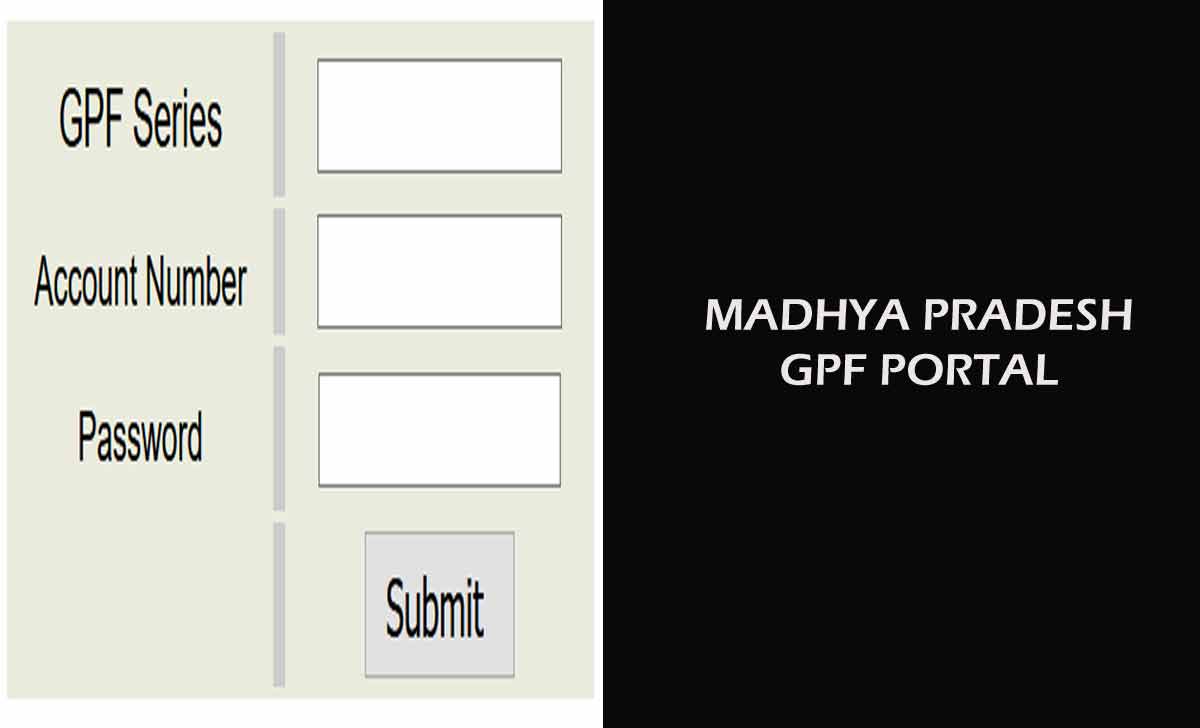 AGMP Gwalior GPF Slip
Government employees of MP Government can use the below given steps to download respective GPF Slip from official AGMP Gwalior GPF Slip web portal login of Madhya Pradesh GPF.
Open the webpage https://cag.gov.in/ae/gwalior-ii/en
Hover to GPF > Click GPF details to open the page agmp.nic.in/gpf_data/login.aspx
Enter your GPF series number related to your employee
Enter your account number which is your GPF number of employee
Fill your password (account number + date of birth) and click on the Submit button to proceed
Click on reports from the home page button
Next, click on Slip from the drop-down menu to load the page again
Select your month along with year 2023 or other to show the GPF Slip MP
That's it, the Madhya Pradesh employee GPF Slip for the selected month is shown on the screen, with this simple steps, you can have AGMP Gwalior GPF Slip 2023 download copy for future reference.
GPF Slip MP Login Instructions
If you're trying to login to General Provident Fund of Madhya Pradesh, then you must aware of below instructions. Only with these instructions, you will be able to access the GPF page and download your GPF Slip MP.
GPF Series: The series on login page will depend on your department of employment, and must enter in capital letters only as mention in ID card.
Account Number: The GPF account is the number provided by the department assigned to your employment. These will be unique and will be the same for your entire employment period.
Password: The Password with combination of your account number along with your date of birth. In case you have not provide your date of birth in records of Madhya Pradesh GPF, then you can alone use account number as password on GPF MP login page.
FAQs on GPF Slip MP
Can we access Madhya Pradesh GPF without Series Code?
No, every employee's name link with their series of departments there are working with. It is necessary to note correct series number in the agmp.nic.in GPF slip page to access with Account number password. Only these combinations will allow you to get into the GPF account page.
Can I download Last Month GPF Slip MP on login?
Yes, as per the website of Madhya Pradesh GPF every employee does have access to last year's AGMP GPF slip download option. It is as well an entire SLIP summary in one statement. You need to select the year, as per your investment under GPF along with total funds collected shown on screen.
What is the Serial Code for MP GPF Health Department?
The Madhya Pradesh GPF health department employees can use the code as M. These letters should use Series code which must enter along with the account number and password to access your GPF account page.
The combination of all three will allow you to view your GPF account page and access various other details.