The New India Assurance Mediclaim claim form from NIACL has eased their process for all their customers who have their health insurance policies with quicker claim process, where NIACL actually offers over dozens of Insurances and among all the most popular Insurance policies is Health Insurance.
Now, if you are their customer who has bought or if you are already a member of their health insurance policy then it is time for you to learn how you can claim your insurance in quick time.
Most of the time if you do not have an understanding of how the claim process works then it might become a hassle when you face a health issue or might have incurred costs from the health issue.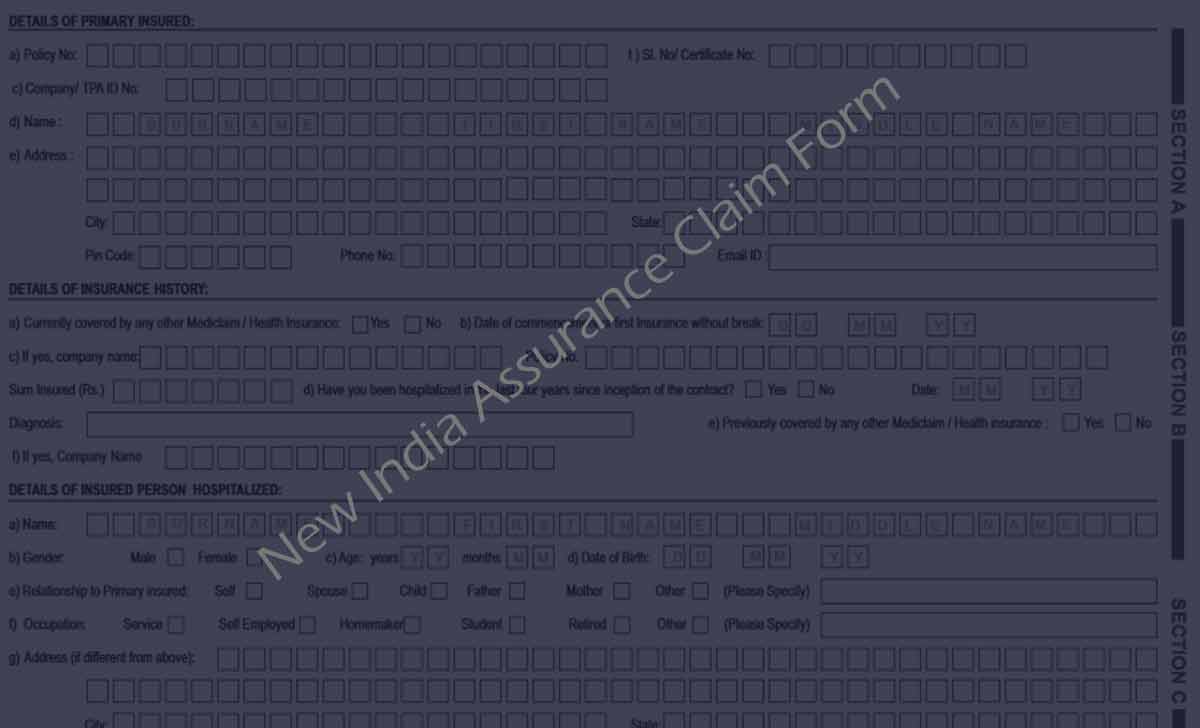 You will first need to download this Insurance Claim form from New India Assurance portal link as mentioned below which is basically for the Insurer to be filled or else the family, spouse, or guardian and after that from hospital authority.
New India Assurance Mediclaim Claim Form Pdf
The following are the two kinds new india assurance mediclaim claim form in Pdf for PART A and PART B types to claim reimbursement for treatment expenses
Claim form to New India Assurance Company – new India. co.in/cms/
HITPA Claim Form for New India Assurance – HITPA Claim form
At the same time if you have taken a family Insurance policy for New India Assurance Company Ltd, then also you can make use of this claim form in order to fill in the health details and claim the money incurred during the treatment and this new india assurance mediclaim claim form pdf copy basically is used to first understand the information about the Insurer or the Primary Insurer.
Details of the Insurance policy in order to make use you are eligible for the claim, then comes the Hospitalization details, and finally, the new india assurance mediclaim claim form documents such as the invoices, receipts, payments made details and the proofs from the hospital such as the reports and receipts are to be entered and also attached for faster approval of the claim.