Few important points to be noted to claim health insurance which does play an important role for an individual to survive in their emergency, Check different types and the process…
A health insurance or mediclaim policy or medical insurance does protect an individual in case of their emergency by allowing them to go easy during their tough time.
The treatment money will be provided by the insurance provided through cashless or reimbursement, which does make you free and has a healthy life in any case of emergency.
Health Insurance Claim Process
An insured individual does follow this process which will allow them to claim their treatment money in an easy manner for the health insurance policy they have taken.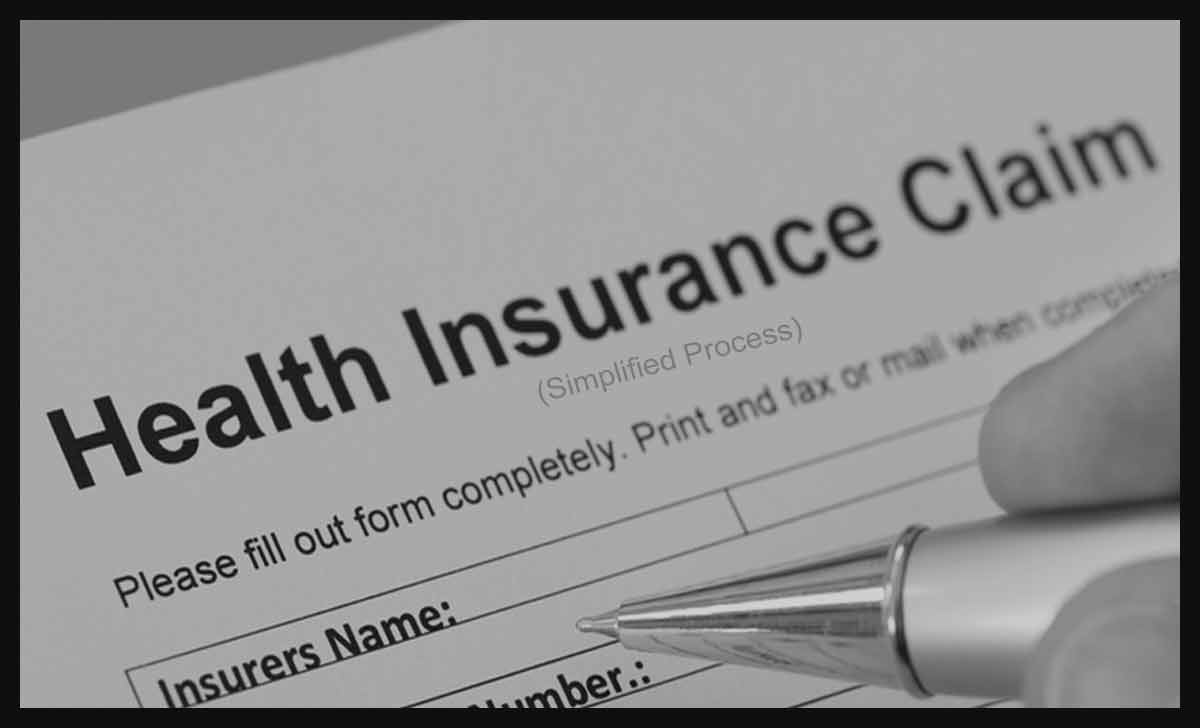 Pre-Inform: Insured person or his nominee must inform the insurance company by contacting their Toll-Free number or email address. The policy number needs to be insured person and provided, to register the case with an intimation number, and this can be done before joining a hospital in case of pre-hospitalization or can be done by my nominee while an insured person has been admitted to the hospital in case of emergency.
Documents: Insured Person or the primary contact need to submit entire hospitalization documents to the insurance company. The documents such as Claim Form, Collect Receipt, Prescriptions, Discharge reports, Bill paid for treatment and other tests reports if any. The leaving and no-due certificate form the hospital is must to claim the said amount from the insurance policy.
Procedure: Once the insured person has been discharged, the entire documents said above along with pre-hospitalization documents need to be attached to the health insurance Claim Form. The Claim Form must be entered with respective details as asked, to be better understood by the insurance provider, and the details must also be dual signed as a declaration that can be taken as a reference to forward your Claim health insurance Form.
Insurance Paper: the details uploaded or submitted to the insurance company must be verified again. Also the bank details of the insured person must be verified, as once the verification has been done the account will be credited with the claim reimbursement amount. The claim amount of health insurance policy will only be submitted to insured persons and will not be moved to anyone else only in cases of dimes.
Claim Requirement And verification: health insurance Claim form submitted with the document will be checked by the insurance company . the same will be verified by visiting the hospital by producing your submitted documents. As well the insurance company will reach to you for verification
Type of Health Insurance Claim
There are two types of Claim that an individual can overgo if they have got any insurance from any insurance service provider. Cashless Claim and Reimbursement Claim which does come into picture during your treatment process.
Cashless Claim
The health insurance Cashless Claim is the easiest way, which comes into picture if the treatment has been done in a pre-planned manner, and the insurance company based on your details provided will accept the treatment and allow you to go ahead with cashless transactions.
This is only valid if the hospital is in the list of network hospitals of the insurance provider and does allow you to undergo the treatment mentioned.
The Insured person will need to remind the insurance provider through their toll-Free number or website through the hospital to register your case and get the cashless transaction activated for your treatment.
Reimbursement Claim
If a treatment has been taken in place in a non-network hospital from the insurance provider list, then you must inform the same company to register your case.
The Bills for your treatments must be paid and originals must be collected in advance to submit them to the Insurance company to process your Claim reimbursement.
Entire registered documents of self/family member or parent health insurance should submit in original along with the Claim form need to be submitted to process your claim and then sent to your account.
Medical Insurance Claim Requirements
Here is a quick list of things that one needs to remember if you're in the process to claim your health insurance policy, the same will be for cashless or reimbursement claims.
Policy Number
Health insurance Policy Card
Insured Person Identification Proof
Communication and Contact Address
Medical reason and diagnosis
Submit Claim in a very short time of Diagnosis
The document must be submitted in 15 Days or total time is 45 days for Claim
Contact your Insurance provider before submitting documents
Timely update them about your treatment and diagnosis
Medical insurance must be processed with proper details which must be filled in capital letters and any wrong details during the claim process will lead you to cancel the claim, thus within the time span provided, entire documentation and verification must be processed with giving all original documents.
We shortly provide different health insurance company claim form in pdf type for your early reference, do check and submit the duly filled insurance claim form to the concerned.
Can we claim health insurance after one month of treatment?
The minimum time to submit a reimbursement claim for any medical insurance policy is only 15 days and in case of emergency, the claim will be expected within 30 days. Later this time, the insurance company will not accept the claim and if it does, they need to have a proper and valid reason based on their health insurance policy to process your claim documentation.
Can we claim medical Bills under health insurance Policy?
This is fully opened on your medical insurance policy taken, as many policies don't ensure the medical bills as they cover the major amount for the treatment done. Thus an insured person must connect with their medical insurance provider to know what can be claimed under their policy. Original Bills must be provided along with mentioning their number in the Claim form, as Bills mentioned in the claim form will only be accepted for the claim.
Can health insurance Policy be claimed online?
Yes, the health insurance Claim can be processed through the online website of the insurance provider as every insurance provider does have an online website that does allow their insured person to easily claim for any of the treatment undergone. The document can be uploaded in the same policy online and during the verification, the original documents must be provided for proof.