Here is state wise RTE Portal to check school education features and schools under RTE. Check Right to Education portal of your state for the fundamental right of free education…
Right to Education has been brought with inserting Article 21A in the constitution of India with Constitution Act 2002, to provide compulsory and free education to every child.
Under this act every child from age 6 to 14 will provide compulsory education, as this have been added as fundamental right. The right of children to free and compulsory education act 2009 does describe the right of every child. It is all to get full time elementary education of equitable quality and satisfactory in formal school.
Right to Education also applies to schools in the state to follow the guidelines of education law. It brings the essential standards for quality education. Every state government in India does have their specific RTE portal. This Govt scheme describes their initiative in detail along with detailing about schools associated with their education board.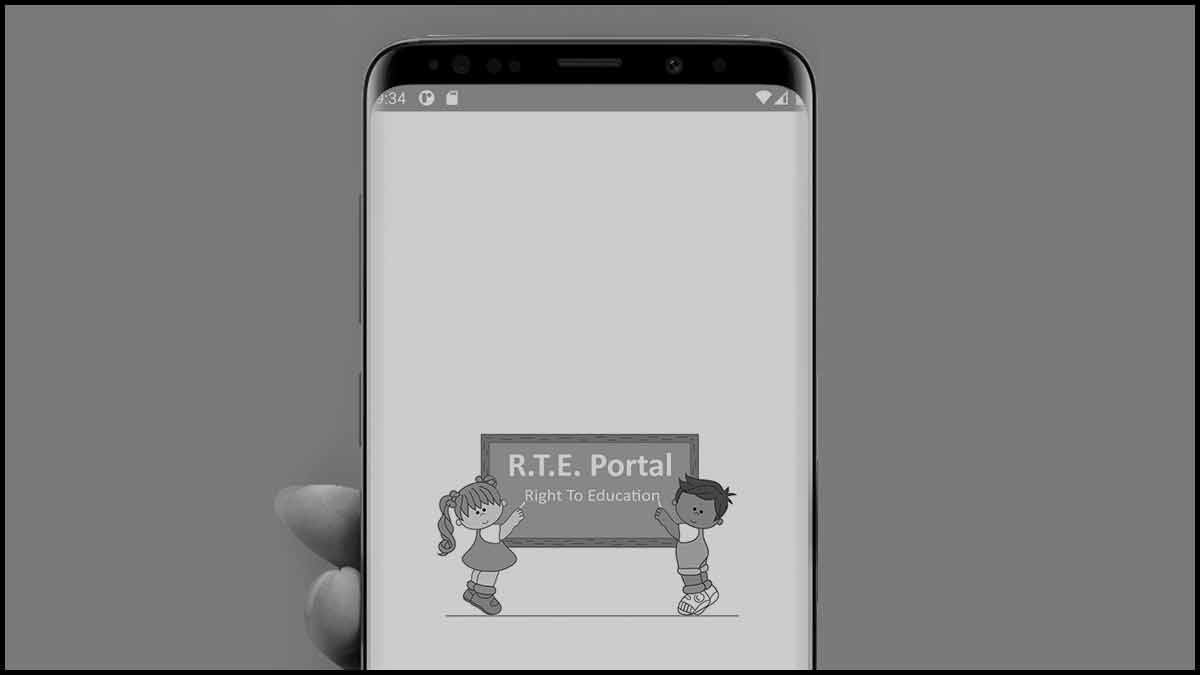 Right to Education Act
The article 21A brings Right to Education act with effect from 1st April 2010. This does write the title as free and compulsory education.
Understanding the points in Right to Education to children is very important. This allows parents to pay the fee if they are of good standard or order the local authority to bring the child to school for free education.
Free education clearly determines that no child in state who is either admitted by their parent or guardian in school should support by appropriate government. Thus the guardian or parent has to pay regular expenses and charges during their study in primary school.
Compulsory Education does bring a rule to the state government and local authorities associated with the education board. It provides admission to every child and educate them under the Right to Education Act. This fundamental right does allow every child not backed by parents, should also allowed to continue their elementary education.
Benefits of Right to Education
Here are some important highlights that may mainly taken by the government bodies to support the Right to Education Act.
Rights of children for free education till completion of elementary education
No child asked to pay fees until he/she completed their education
Asked to admit every non-admitted child in appropriate class as per age
Acts specifies about responsibilities and duties of government and local bodies
No norms such as inter alia to pupil teacher ratio which may put down
Teacher in education institution may educate well to maintain pupil ratio
Provide space for trained teachers in every school to meet their child's qualification
It prohibits physical punishment and mental harassment during child admission
RTE Portal
As per the regulation to provide education to every child, every state has developed their own Right to Education portal. Each RTE portal of the state below provides information that may utilize to know more about the education terms in the state.
The portal updated with number of schools, teachers, children's and staff included in each school
The type of education that is provided as per their native and local language in the park earl state
Total number of experienced and trained teachers available in each school
Number of admission that took place in each year and filled the open seats
Through Right to Education portal it becomes easier for the Government to track the student growth and as well count the number of students that added under free education system.
RTE Portal School Features
Every school in the state provides the elementary education who got themselves register with the state government. Thus the official RTE portal does give access for school recognition, school enrollment, and school fee reimbursement. There are multiple options that are provided to schools under these Right to Education acts.
School Recognition
The school in state must fill online application form along with supported documents to get approval from the education department. Only recognized schools may given benefits through the Right to Education Act, which thereafter will be provided to each student.
School Enrollment
The schools who provide free education to children must have to enroll themselves with Right to Education Act, such that future benefits to children provided. Only the enrolled school may given access to free education of the student switch providing trained teachers from the government.
School Fee Reimbursement
Tthe reimbursement is provided to all schools in the state which does provide free education to schools. The amount provide to schools as per the number of students got enroll. As schools provide free education along with various facilities to every student, which reimburse thereafter.
Does each school provide free education under Right to Education?

Every school does have over 25% of seats as per the Right to Education policy to poor section of society. Students between 6 to 14 years may provide free education for limited number of seats provided under school.

What if schools don't accept students under the free education act?

As per the Right to Education Act 21A, it is primary to provide free education for limited percentage in total number of seats. Any school denies the equation for selected students, may taken under strict action by education board for not following Right to Education Act.

How will school fees for students may paid by Government?

The students may provide with free education through 21 acts, their expenses in school fully paid by the state government. A fixed budget allocated by the state government for the Right to Education Act. Through this budget amounts, each school may paid the amount through the official reimbursement process. The fee reimbursement may directly link between schools and state government, thereby there no action taken by students.