Buy Fastag Online and Pay National Highway toll charges without cash. Fastag Recharge now available online with 22+ banks and UPI payment gateway..
Indian Government has taken an initiative to get the FASTag which implements on transportation. This makes the movement of vehicles easy through modern technology.
What is Fastag
FASTag is an Radio Frequency Identification Technology manages by the Ministry of Road Transport and Highway. The measure to bring the systems taken, to tackle severe inconveniences causes to drivers on their way while waiting in long queues at the Toll gate.
The new technology will reduce manual error and as the entitled amount by an vehicle will auto debit from their FASTag wallet directly.
This does reduce the queues in Toll plaza and helps to get the entire amount directly to the Ministry, as in the past there were several news of money leaks in Toll plaza. Here 99employee will provide the complete information from starting to ending process, Have a look at this.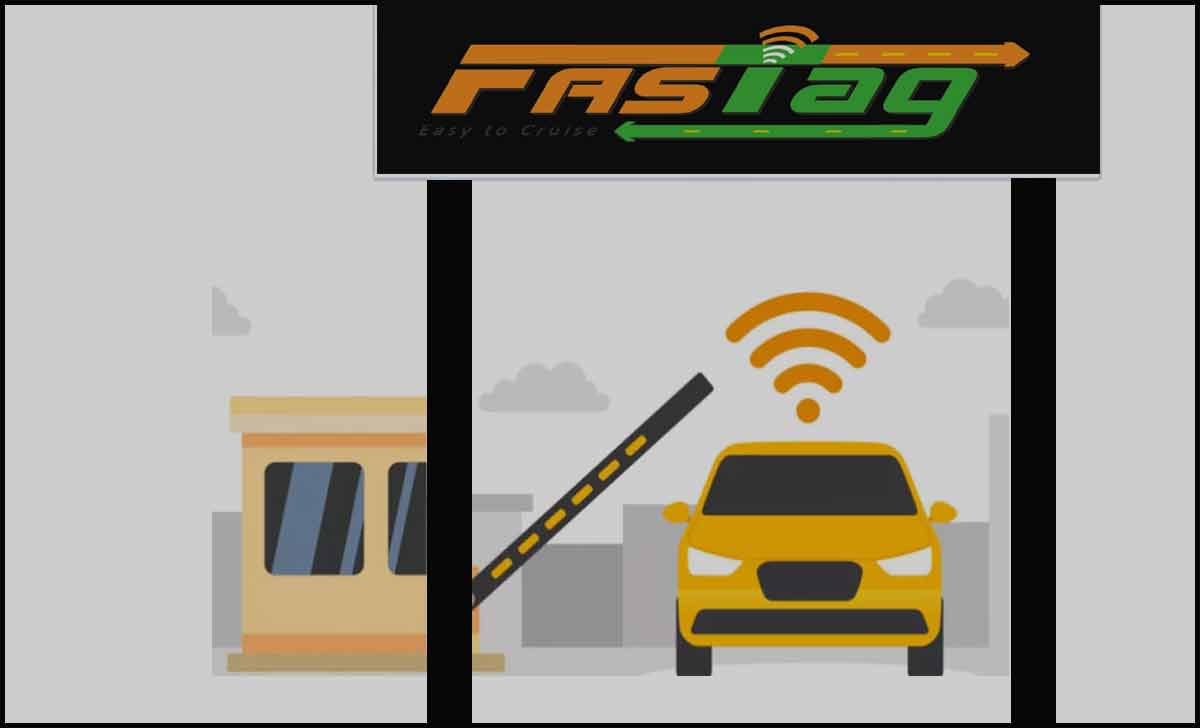 How Does FASTag Work
FASTag is a simple radio frequency device which gets turns On, whenever vehicle passes through a Toll plaza installs with its tuning device.
The RFIB enabled sticker may place on the windshield of the vehicle, so that the Wi-Fi device which is at the Toll Plaza does get the signals of the Vehicle RFID sticker. These will add an entry in toll plaza that your respective vehicle passes on the road and the applicable amount may directly debited from their account.
Drivers need not to stop their vehicle anymore at Toll Plaza, as they can just move ahead on the road and the signals from their vehicle's RFID will get connect with the scanner wherever it places. The Wi-Fi Scanner of Tag will automatically deducted the card with its GPS system.
National Highway Authority of India has informs about fastag banks list after authorization for 22 banks. Vehicles owners have their FASTag account enabled and does directly give a link in their net banking or mobile banking page to initiate the process of these service. As the service is available in over 28000 points which include petrol pumps, service centers, transport hubs and more.
Why is an FASTag Mandatory
As per the regulation of Indian Government, the ministry of Road Transport may advise to make the use of Tag mandatory on all Toll Plaza or cross toll gates.
This initiative taken to reduce the waiting time of a vehicle which automatically reduces the power consumption along with reducing vehicle pollution.
The Tag does make the movement of vehicles easier without affecting their journey in long queues and as well reduce manual error caused during swiping the card or collecting cash.
This new system does ensure to get all the amount adds to Ministry funds. No amount gets waste or miss handle due to movement, as the entire process is through online.
How to Get FASTag
If you have vehicles which are in list of Toll Plaza payments, then it is a must to get tag for your vehicles. Here is the process which you can follow to get the card for your smooth journey.
SBI Fastag recharge
Fastag HDFC
ICICI Fastag
Axis Bank Fastag
How to Get FASTag from Offline
The Tag may issue through an offline process by visiting the certificate FAS Tag centres. These include Banks, Service centres, Petrol Pumps, and other centres.
Visit the Bank or Service Center with your vehicle details
Provide your Aadhar card and Vehicle Registration number
Link your Bank or create an FAS Tag Wallet for recharge
That's it, The registration may processed and the Tag may sent to the customer house address within 48 hours of the issue.
How to get FASTag Online
The FASTag may easily issued from an online process which hardly takes minutes to compile. Here is the process to issue Tag for your vehicle through online
Visit your Bank application or FASTag official website in your browser
Here search for FASTag and then click on Register New account
Provide your vehicle registration number along with personal details
Fill your communication address and then upload the RC of vehicle
Once verified, click on Pay button and move to payment page
That's it, A card for your vehicle generates and the hard-plastic sticker may sent to your registered address within 48 hours.
How to Recharge FASTag
It is mandatory to have a minimum amount in your card account, whenever you're on travel. Thus do not forget to get your FASTag recharge by using the below process.
Visit Bank App or Paytm or Amazon or Any FASTag recharge Accepting App
Tap on the link and then enter your registration number
Enter your vehicle RC number and then tap on search
Now enter the amount to recharged
Click on Pay button
Once the payment processed, your FAS Tag card may recharge and will be active for use.
Documents Required for FASTag
It is an easy to move vehicle card. It does only require KYC documents of the vehicle along with the vehicle owner details. The below documents must handy to get register with FAS Tag.
Vehicle Registration Number
Owners Government ID proof
Vehicle Owner Residential proof
Owners Passport Size Photo
Fastag Fees
Insurance Fee of Rs 99
Refundable security deposit as applied
Minimum Balance
As you're getting your new FAS Tag card for your vehicle, there is a minimum service charge along with a deposit amount that needs to pay. This is a refundable amount which used for issuing your card.
How to check Fastag Balance
Open Fas Tag App or Tag issued Bank or NBFC App or Webportal
Login to the applciation with your credentials
Click on Fas Tag balance
Check the balance.
What if I have no balance in my FASTag Card?
The minimum amount added into your FASTag account is must, as whenever you cross a toll plaza. The FASTag must be full of amount and if there is not enough, then the FASTag card will be disabled and a penalty charge will be applied. As well the driver needs to pay an excess amount on toll plaza which does require him to stand in a long queue.
What if a FASTag Card is not issued on my Vehicle?
As per the government guidelines, the FASTag is a must for every vehicle that crosses a toll plaza. If not issued, then a penalty charge will be applied and in at least cases the vehicle will not be allowed to cross toll plaza. The charges of no FASTag vehicles are double and even triple as per the waiting queue.
Can I change the FASTag Card for my Vehicle?
A particular card number will be issued whenever you activate your FASTag along with linking your account. These cannot be changed anytime, as a new card needs to be generated if you want to change a card. as well once a FASTag is generated for an vehicle, it can be duplicated or re-issued on the same vehicle again.
Is one FASTag account enough for all vehicles?
No, FASTag is linked with one vehicle and it is also a device to track movement of vehicles when required, thus one vehicle must have one FASTag card and cannot be anywhere linked with multiple vehicles.
Can Fastag includes local pass?
Yes, At anywhere in India, the vehicle owner who travels daily from one check post which is below 5Km from his residence will allow local pass. This local pass will adds to the same Fastag for monthly or quarterly as per the requirement.
What if FASTag Scanner not working in Toll Plaza?
If there is a condition of FASTag not being scan at toll plaza, then customers need to pay amount manually. It is a pure fault of toll plaza and does collect a receipt for their payment. As well the toll plaza allows you to pass at free of cost, if it is mistake from their equipment.
What if an incorrect deduction made in my FASTag?
In case if an incorrect amount debited from your FASTag card, then you can raise concerns to customer service. Based on the finding, the incorrect amount will adjust in your balance or will provide with the exact finding of why the amount deducted in excess from your card.
What if my FASTag Balance is below the required amount?
If your account is below the balance, you may recharge the fastag before reaching the toll plaza. In failure of these, your card is suspended for that moment and you will ask to pay a penalty amount. The card will only be available to use once you have made the payment towards your account again.