Register LIC Policies in Online Premier account and access all the e services of Life Insurance Corporation of India regarding Loan, Claim Status and more related to self, spouse and child policies…
LIC Premier Services
In part of Digital India, LIC India introduced eServices named as Premier services to their policyholders by allowing to register in online to access all the required through newly designed Online Web Portal of LIC even for loan requirement from Life Insurance Corporation of India, as per the new structured guidelines of IRDA.
LIC India already offers basic services like Life Insurance online payment and download receipts and some other through online portal ebiz.licindia.in, but in the same portal, Life Insurance Corporation of India provides different services under Premier Services like Online Loan Application, Loan Status, Claim Status, Claim History, Bond Download and many more only for online portal registered policyholders of LIC.
For using all the services of Life Insurance Corporation of India, you need to fill a registration form, Print it and upload the required KYC documents, so follow these below steps to complete the registration process of LIC.
LIC Premier Services Registration
Login to licindia.in or ebizlicindia.in and enter with your registered details (you will be asked to submit the online KYC details like Aadhaar number / PAN / Passport number, if not completed, so submit the same)
Click Service Registration available in right side of the page
Click LIC's Premier Services Registration
Click Proceed to submit the Registration Form with all the personal details if asked and includes with subscribed Life Insurance Policies of LIC India including Self, Spouse and Children if wants to add in one account
In the registration form, all the information related to the LIC customer has incorporated automatically, Now one needs to provide Passport or PAN details, and after this, you will be able to see all your Life Insurance policies enrolled with policy number.
Save the details
Download and print the LIC Premium Service registration form, Sign the document and scan along with any one of the KYC documents, and now you will get an option to upload the scanned image of the registration form.
Use upload the Premier Service registration form for LIC India.
Upload the documents as well and then click the Submit tab.
After that, you will get a confirmation of the same on your Mobile Number or eMail, then now the request will be sent to Customer Zone for verification purposes to activate Premier Services.
The verification process usually takes not more than 3 days, After verification by the customer zone, you are ready to avail of any of the Premier services, and you get the message of the successful verification on mobile and email address provided during the registration.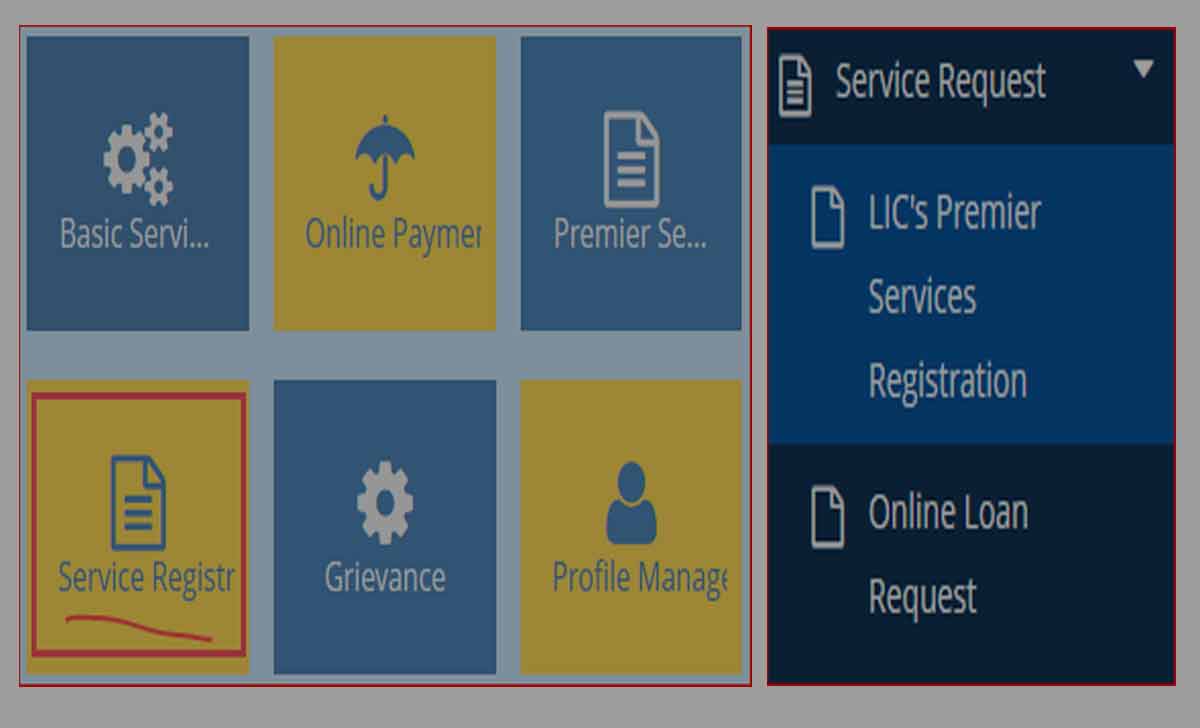 Why should a LIC Policyholder require Premier Services?

To avail the advanced options like Online Loan, View or Download the LIC Bond or Proposal forms available only through LIC India eServices portal under Premier Services.

I have registered for Premier Services after uploading the documents, but not allowed to access the same, what to do?

If you contact the area relationship manager or customer care, you should be fastly resolved the issue if any occurred during the process and to access premier services.
This online premier service of Life Insurance Corporation of India is one of the best service to all policyholders, so use your registered account of LIC India and activate all your services in online across the web.