Now you can complete your car insurance renewal in online within 3 steps from HDFC ERGO, Just check the simple steps, Get renew your insurance policy and make your vehicle secured…
Car Insurance is an important and priority task attested with your car, and this is to safeguard against the unknown effect of theft, malicious damage, natural calamities or accidents, and here even a minor repair does cost you a lot and thus having a car insurance policy always does protect you and does make you financially stable.
HDFC ERGO car insurance is one of the choices for best car insurance. It does provide an easy way to access existing policy and renewed it online. Under the Motor vehicle Act 2019, it is compulsory to have Insurance for Vehicles at any means of cost.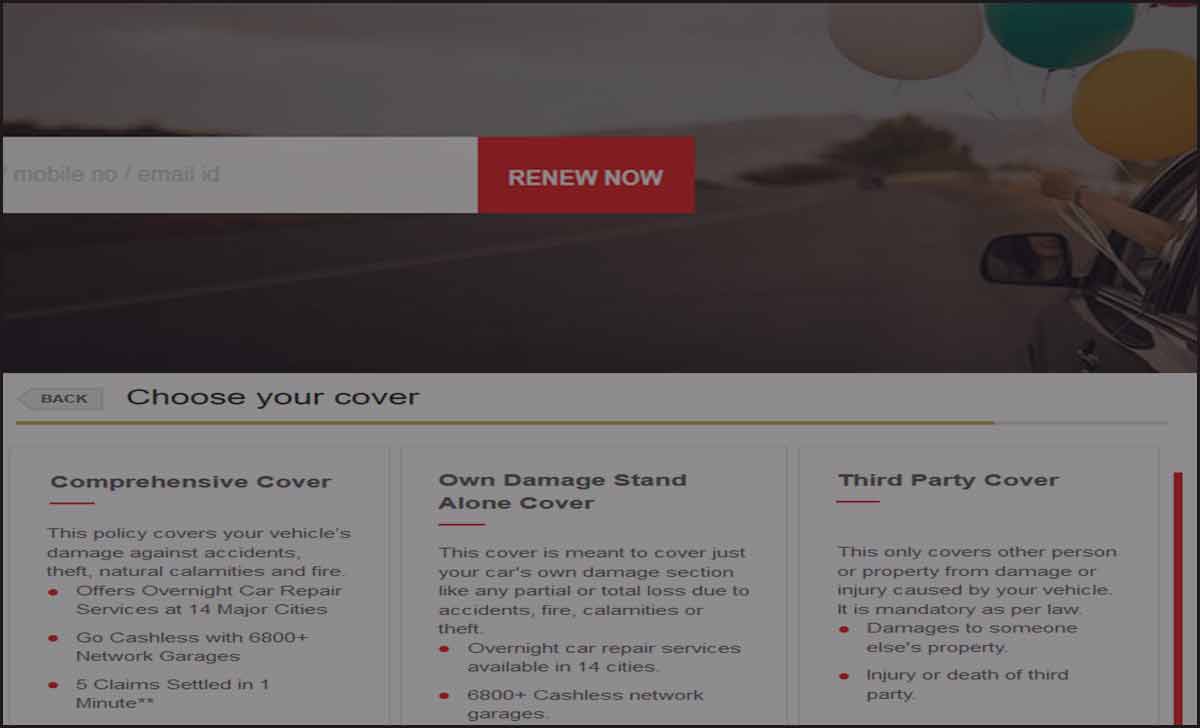 Have your HDFC ERGO car insurance is going to expire, then don't worry, as 99employee.com has bought a step-wise procedure. It is all to get renew of existing car insurance policy towards third party or full with below.
HDFC Ergo Car Insurance Renewal
Open official webportal hdfcergo.com
Select Car Insurance to go to Car Insurance Policy Renewal Page or login directly to hdfcergo.com/renew-hdfc-ergo-policy
Enter Policy Number / Mobile Number or Email ID
Click on Renew Now to show the details of the renewal policy
Fill the details asked with selecting Premium amount
Make payment
Renew HDFC Ergo car insurance
Make this process kept live in online to complete your HDFC ERGO car inusurance renewal in online itself. Get your renew certicate to registered details in time.
What happens if you don't Renew HDFC ERGO Car Insurance Policy?
If you have failed the HDFC ERGO Car Insurance renewal, then any damage to your car will need to be financed by yourself only, and thus the protection plan for damage done by third party insurance or by your car will be liable to yourself, which might disturb your current financial status.
Can I Renew HDFC ERGO Car Insurance Policy After Date has been Crossed?
If your current existing HDFC ERGO car insurance policy has expired, then you need to select a new plan with having paid all charges extra, and thus the benefits to renewing before the due date will not be applicable, however, the same policy will be extended in the future as per the selected plan.
Can I Change the Policy Type during Renewal?
Yes, HDFC ERGO official website does provide you an option to change your existing policy to third-party liability or standalone car insurance plan or comprehensive car insurance plan, and this will be your call to opt any policy as per your convenience on premium to be deposited.