A Debit Card is a plastic card having your saved information which when accessed through ATM machine or similar machines with unique PIN, does make your transactions successful.
It is a payment method that allows customers to deduct the money from their respective bank account whenever required for purchase of goods or withdrawal of money.
Debit cards are maintained to not allow customers to go into debit as like Credit Card service, and there is a daily purchase limit with limits of transaction, thus for any kind of large purchase the cards are not that flexible to be used.
There are multiple types of cards that are offered by various banks to their customers, and thus based on your choice, you can avail its services while transactions.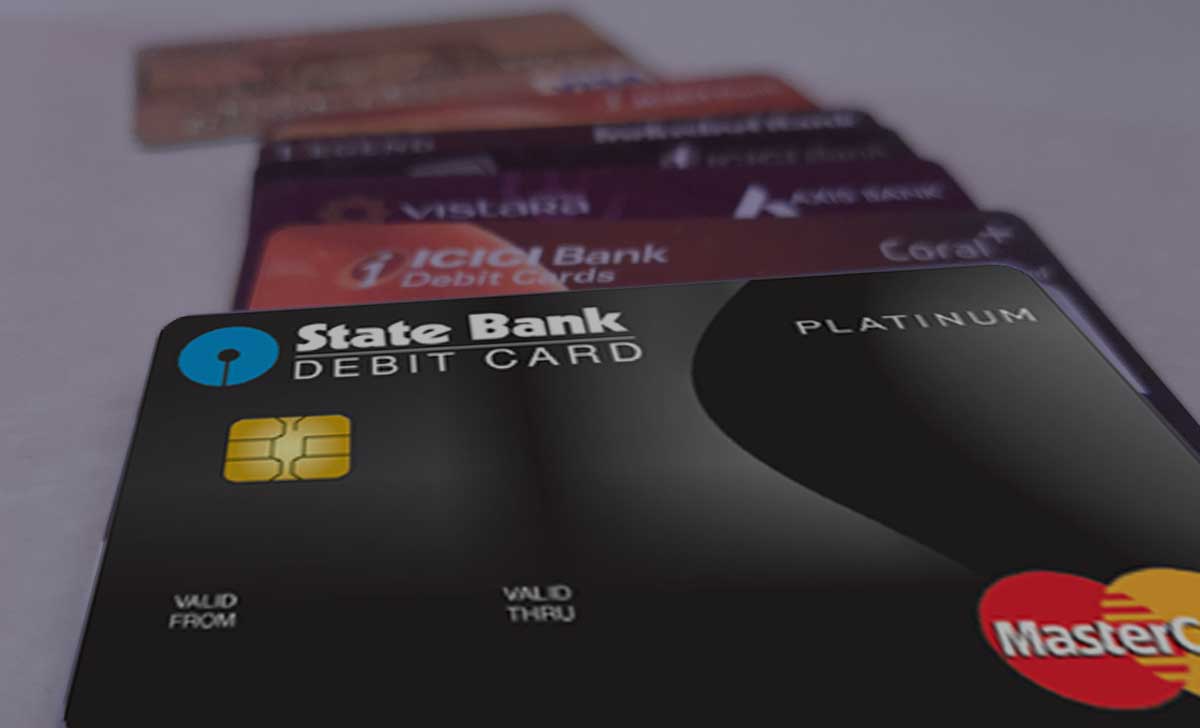 Types of Debit Cards
Type of Card
Service / Features of Debit Card
Common Debit Cards
Issued by banks are Visa Classic, Visa Gold, Visa Signature, Visa Infinite and Visa Platinum.
Master Card
A popular card which is the world's most accepted card for any kind of transactions.
It gives access to your savings and current account with a single card by giving excellent customer support.
RuPay card
Introduced in India is RuPay Debit cards which are issued under domestic card scheme by National Payments Corporation of India.

This card usage is restricted for domestic boundaries only and used to make various domestic transactions.

People Residing in small towns get this RuPay Debit card to get themselves aware of electronic transactions.
Contactless card
An advanced card which allows you to get your transaction done without any swiping.

Contactless Debit cards can just wave over the ATM machine to get your transaction approved, and having a faster mode of payment with easy cashless transactions.

This makes you secure to not handover your card for any transaction and just wave it to proceed for payment.
Visa Electron
Its like a kind of Visa card excluding the overdraft facility for customers. They are bound for a limit and restrict you to make payment beyond any fixed limit.
Maestro card
Accepted globally and can be used to withdraw cash anywhere in the world.

Payment of domestic and international are easily done using these Maestro Debit cards with giving extra reward points for every payment made.
List of Debit Cards & Features
Here are few takeaways of having an ATM card which does benefit you in most ways, Hope this will let you know how the cards are being used.
Takeaways or Advantages of Debit Card
Need to carry cash or physically checking amount does get eliminates using the card
Cash in emergency can be any withdrawn from any ATM you find nearby
Best used for shopping within the limits of daily transaction included
Use a unique PIN to make your payment secure using one card
Every transaction on a ATM card will add reward points in your bucket, which can be later used as money from redemption.
This is quite simple to use a card and at the same time it is important to know its importance while using it as well, So make sure you follow these steps while using the debit card for any purchase or transaction at any Shopping center or Institute.
How to Use a Debit card
The PIN to access ATM card should not be shared by anyone at any mean cost
The amount entered in the ATM machine to be debited from your account should be checked twice before confirming.
Swipe your card only once at any ATM machine in a retail store and don't hand it to anyone to do on your behalf.
Amount to be deducted should not cross the daily limit, else your Debit card will be blocked
If you fail to correct PIN more than 3 times, your Debit card will be blocked for a day, so make sure you have correct ATM PIN to access your Debit card during any transaction
To get cash in advance from Vendor Machine, make sure you follow correct instructions and wait for Successful close option before leaving the machine.
cards are to be accessed in your corresponding Bank ATM machine only, more transactions in different bank ATMs will add extra service changes for every transaction.
Can I link my multiple accounts to Single Debit card?
There are few Banks that offer this facility to link their multiple Accounts from various banks to be accessed through a Single card, and any such kind of extra feature offers need to be clarified through the bank directly.
After How Many Attempts of Wrong PIN, my Debit card Get Blocked?
As per the guidelines of Reserve Bank of India, Banks are advised to block any card that was used with wrong PIN entry for more than 3 times continuously. This is in terms of safety measures and customers should reach out to customer service to unblock their Debit card.
Can Overdraft Facility be requested through ATM card?
Yes, if your savings account has an Overdraft Facility, then you can avail this feature on your ATM card, However if you're using Electron visa card will not allow for any overdrafts.
Is it Possible to get a Personalized Debit card?
Yes, Banks do offer personalized cards which have a picture of the customer on ATM card, this is an additional feature which the Bank provides for an extra charge to be deducted on a yearly basis, and having a picture of a customer will be a safety feature to identify your debit card.
Is using a debit card chargeable?
Yes, many banks do charge issuance fees, ATM withdrawal charges, Annual Fees on using their Debit card. Any transaction made from a non bank ATM machine will be charged extra once the monthly limit has been reached.
What is a PIN for a Debit card?
Personal Identification Number is a PIN associated with each ATM card uniquely, this will be shared by the bank and as well having facility to the customer to change it from any Bank associated ATM machines.