Pay BBMP Property Tax for house tax or commercial building in Bengaluru city through BBMP online tax payment portal, Find the simple steps presented to pay Bruhat Bengaluru Mahanagara Palike taxes…
BBMP celebrated as Bruhat Bengaluru Mahanagara Palike. It is a civic amenity of the greater Bangalore metropolitan area. The administrative body of the Greater Bangalore area fully managed under BBMP which ruled by municipal commissioner.
BBMP Property Tax
The properties under this BBMP zone are termed to have a different slab of the Property Tax for commercial or private under BBMP, does have a valid tax amount due to the growth in their surroundings.
Like the roads, different developments done in the Greater Bangalore area. The BBMP Tax also a little higher compared with properties outside this zone.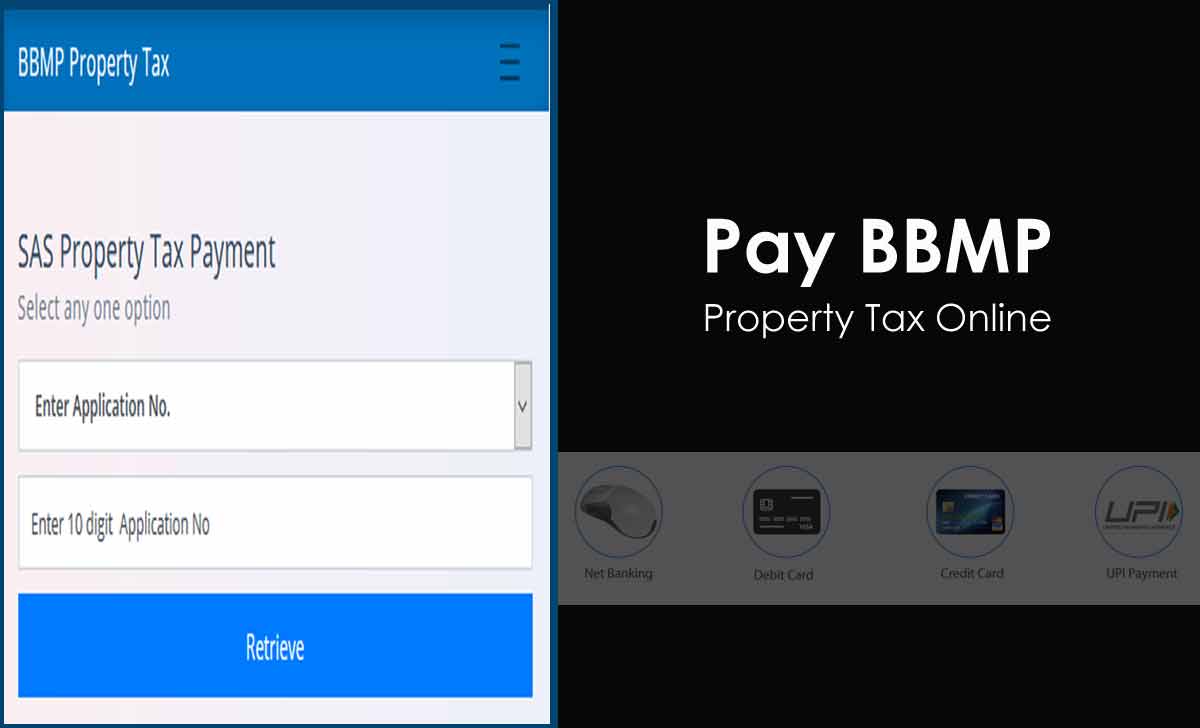 How to Calculate the BBMP Tax Amount
The amount for the BBMP tax calculated by municipal authority. This may checked from retrieving your details from the official portal. Citizens can also use the tax calculator form the BBMP Portal. You may calculate the amount that is to pay as per your Tax calculation.
BBMP Property Tax Online Payment
Here we will let you know how you will pay your BBMP Tax Payment done through online portal. Follow the steps to get your payment from BBMP portal design especially for payment process.
Go to the BBMP official website to make your tax dues cleared using bbmptax.karnataka.gov.in
Enter your Application Number or PID number of Tax Payment
Click on Retrieve to get your Tax Details on screen
Confirm your details along with Amount to pay
Click on Pay Tax Due > Use any online mode to make payments
Once the payment processed, the BBMP Property Tax Payment for the selected property will succeed.
Note down the transaction number which may on your screen that may used to check the status of payment and for future reference.
Why BBMP Tax Payment compulsory?
As your property which your holding does falls under foundered of Greater Bangalore, the citizens asked to make payment for their property asked. This is for the development of infrastructure and roadways along with many public used properties under the city boundaries.
What Happens if you don't make BBMP Property Tax Due?
The BBMP Tax is compulsory taxation on each owner. If in failure of making the payment the due may add with interest amount which will process for the next due date. In no payment of dues further, the municipal authorities will take strict action as per their rules & regulations.
Whom to contact for refund in BBMP Tax Payment?
If you're applicable for a refund in your BBMP Property Tax Payment, then you can contact the chargeback query email address with your payment details, Send an email to ptchargeback202021@gmail.com with your details to process your refund applicable on payment done.