Complete process to make SBI credit card payment through online, using onlinesbi.com, billdesk, PayTM, PhonePe and total of 12 ways…
The State Bank of India is crowned as one of the finest banking service providers in India and it is no brainer that there are millions of Indians who love to use their service everyday.
They provide all kinds of banking services that includes customized personal and corporate banking with options to use Internet banking, credit cards, debit cards and many more. If you are a State Bank user who owns a credit card then you might want to know how I can make my SBI credit card payment online, right?
Well if you are trying to figure out different methods that can help you make your State Bank card payment then this article will help you with it or you can find help from SBI customer care. You need to have your credit card number in order to continue bill payment for your State Bank card.
| | |
| --- | --- |
| Service | SBI Credit Card Bill Pay |
| Official Portal | sbicard.com |
| Customer care | 18605001290, 1860180290 |
| Bill Payment Modes | Onlne SBI, NEFT, Paynet Pay, UPI, Mobile App, Yono, SBI ATM, Counter and more |
| Grievance | SBI Credit Card Complaint in 6 Ways |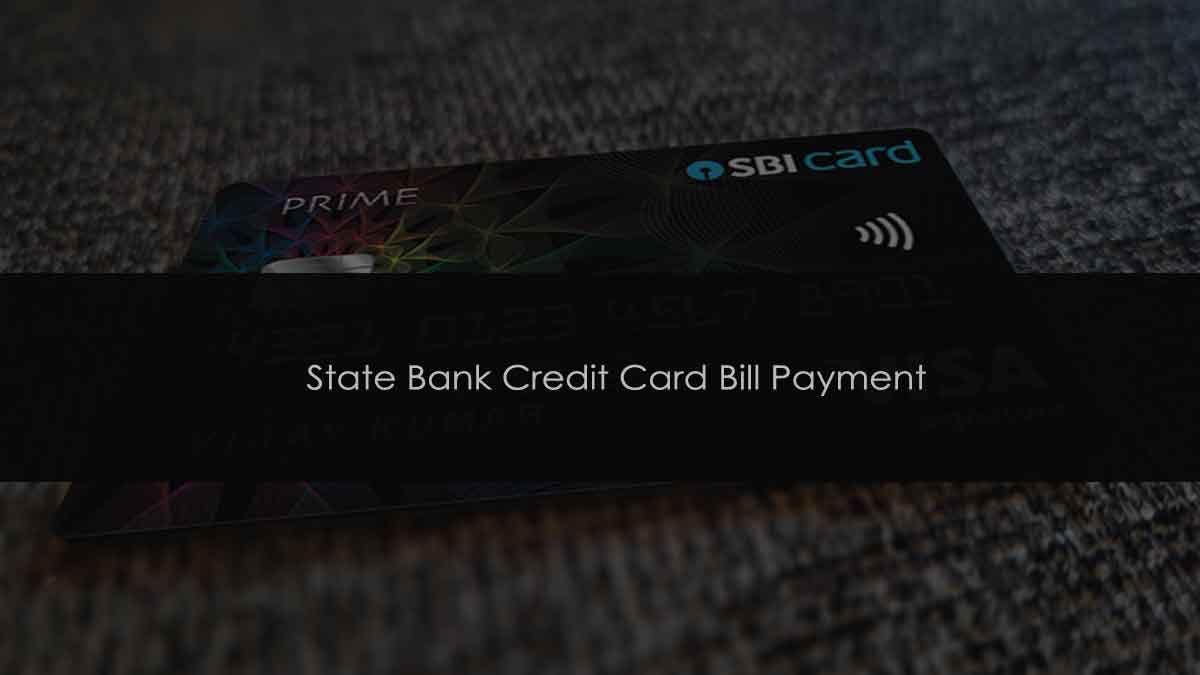 SBI Credit Card Payment
One great thing about making SBI credit card online payment is that you have multiple methods through which you can simply complete your card payment and it's fast as well. We have listed some of those methods for you to go through below.
Using SBI Card Portal
SBI has sbicard.com as their official portal for all types of card services and processing. You can use this to check your statements, manage your cards and make their payment as well.
Open the SBI Cards login page from here https://www.sbicard.com/creditcards/app/user/paynet
Login with your User ID and Password
Click login and under Cards you have to select the card you want to make payment for
Tap on the card and select the option make payment
Select your method of payment as net banking to complete the payment
SBI Credit Card Online Payment
Onlinesbi.com is SBI net banking portal for both personal and corporate banking to manage all their SBI banking services from one portal. So, using this portal you can even make your credit card dues cleared by following the instructions below.
Open the website using onlinesbi.com
Click on login > Continue to Login >
Enter your username, password, captcha and OTP > Next click on login to access your account
Select bill payments
click on Manage Biller and click on Add tab and under this select All India Billers
Tap on SBI Cards and Payment Services Pvt. Ltd
Register yourself as biller with all required details and enter the OTP
Click on View bill and then select the credit card due to make the payment
SBI Credit Card Payment with Bill Desk
Follow the steps below to make State Bank credit card payment using BillDesk.
Open official page of BillDesk SBI credit card payment page

Go to the BillDesk SBI credit card payment page from here https://www.billdesk.com/pgidsk/pgijsp/sbicard/SBI_card.jsp

Enter all details and click on Pay Now

Provide all the required details, amount, payment method and then tap on Pay Now button

Complete the credit card bill payment in selected payment service gateway

Next you will be redirected to a selected payment service gateway through which you can complete the credit card bill payment.
Using PayTM
If you are familiar with PayTM then you must know that you can make your SBI card payment through it as shown below.
Open the PayTM page from here paytm.com/credit-card-bill-payment/sbi
Then enter your credit card number and click on proceed button
Next the amount due will be mentioned and click on pay now button
After that you can select the payment method to complete the credit card bill payment.
How can I pay my SBI credit card bill?

You can complete your SBI credit card bill payment online either using onlineSBI.com or SBIcard.com. You can also make use of BillDesk and PayTM to complete your bill payment for SBI credit card as well.

How can I track my SBI credit card?

If you want to track your SBI credit card payment then you can simply go to payments under the credit card you have selected and it will show you the status.

What is an SBI card online?

SBI Card is the official portal that has been launched for SBI users who want to manage their cards and services. The portal has login to allow users to view their cards, manage their payment, track them and more.

What is SBI credit card payment login process?

The SBI credit card payment login process using the SBIcard.com is by logging into the portal first and then selecting the card to make the payment for the credit card bill.

What is SBI credit card customer care?

If you have any issue or need help with your SBI banking service then you can reach out to the customer care through their toll free number at 1800 11 2211, 1800 425 3800, 080-26599990. Or else you can even email SBI customer care at customercare@sbi.co.in or contactcentre@sbi.co.in.

How to get SBI credit card statement?

You can view your credit card statement of SBI through onlinesbi.com or else using sbicard.com. Once you login then you can click on cards and under this select the card and click on view transactions to check your statement.

How to pay SBI credit card payment using UPI?

If you want to make your credit card for SBI payment using UPI then you can go to the BillDesk payment page and under the payment options select UPI and click on Pay Now button and you can pay using your selected UPI app.