Pay NPS Online and complete online NPS payment to credit into NPS contribution. Get Annual statements for transactions of NPS contribution…
We all know about NPS which is a National Pension Scheme created to provide a strong sense to people getting superannuation. So, if you have an account with NPS then while working you will have to provide a monthly payment which is available for Indian and NRI as well.
If you have already set up your NPS online account and selected the type of investment then you can now focus on the main aspect which is paying your monthly decided payment.
If you have already been making your NPS payment or if it is your first time then you should know that you can make the payment through various methods.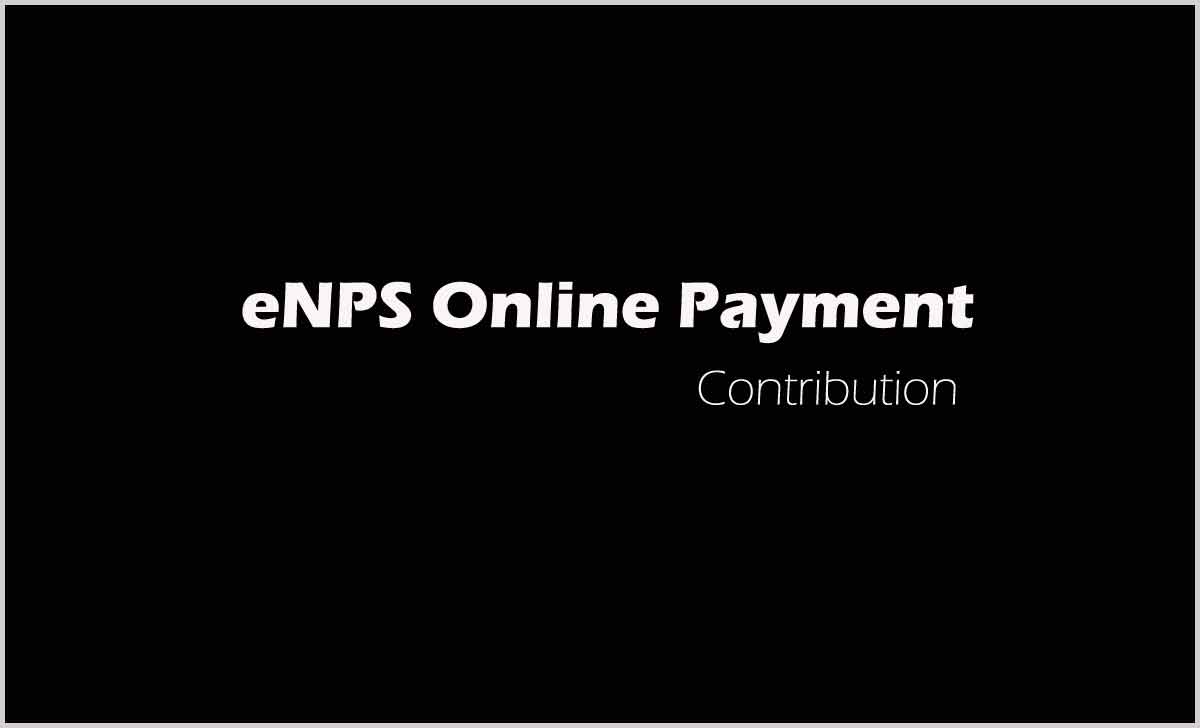 Some of the popular methods followed for payment are cheque, payment from net banking, credit or debit card and the new method is using UPI. So, in this article, we will focus more on how you can make the NPS contribution payment using UPI.
You can setup your UPI account on popular UPI services such as Google Pay, Phone Pay or even use your banking UPI ID to set your account which we can further use to make the payment.
How to Make NPS Online Payment for NPS Contribution
If you have an account with NSDL then you can follow the steps shown below which shows the process on how you can use eNPS portal to make UPI payment that can help you make your NPS contribution payment.
Open NPS website from https://enps.nsdl.com/eNPS/NationalPensionSystem.html
Click Monthly contributions and click on Pay button which will show you the due contributions
Select the month and then click on Pay now button
Check the set of payment options on the page out of which you need to click on Pay with UPI option
Enter your UPI ID or Click on open with UPI app to make payment
Select open the app option and then make the payment from the app you use for UPI.
Complete online payment for NPS contribution
In this way, you can simply and easily make your National pension scheme monthly contribution using your UPI payment app in a quick time.
How can I pay NPS contribution through UPI
Yes you can make payment for NPS using UPI by logging to your NPS account > click on pay monthly contribution and select to make payment with UPI.
Can I pay NPS through Google Pay
Yes, you can use most of UPI apps to make NPS payments which also includes Google Pay.
Can I pay NPS online
NPS monthly contribution made through online payment as well using different payment methods such as net banking, debit or credit card and UPI.
Can NPS account linked to bank account
Yes, you can connect your bank with NPS for retirement funds transfer but not for monthly contribution payment.
How to login to NPS
Go to their official website > click on login with PRAN/IPIN number and enter it > Next enter the OTP and login.