Management Information Systems is MIS full form, which used by the People under Information Technology and Business purpose. MIS used to store, record, process data to produce the information which may use by the makers in day-to-day processing.
Management Information Systems tries to extract the data from various systems along with the sources to have a good drive in business growth. The development of MIS came with the interest of people to use technology for easier processing and personalization of the system with various types of inputs.
The algorithm in MIS does bring you a picture of investment in personnel and business equipment. The better inputs of data are a key for the development of business, with having all its processes in place.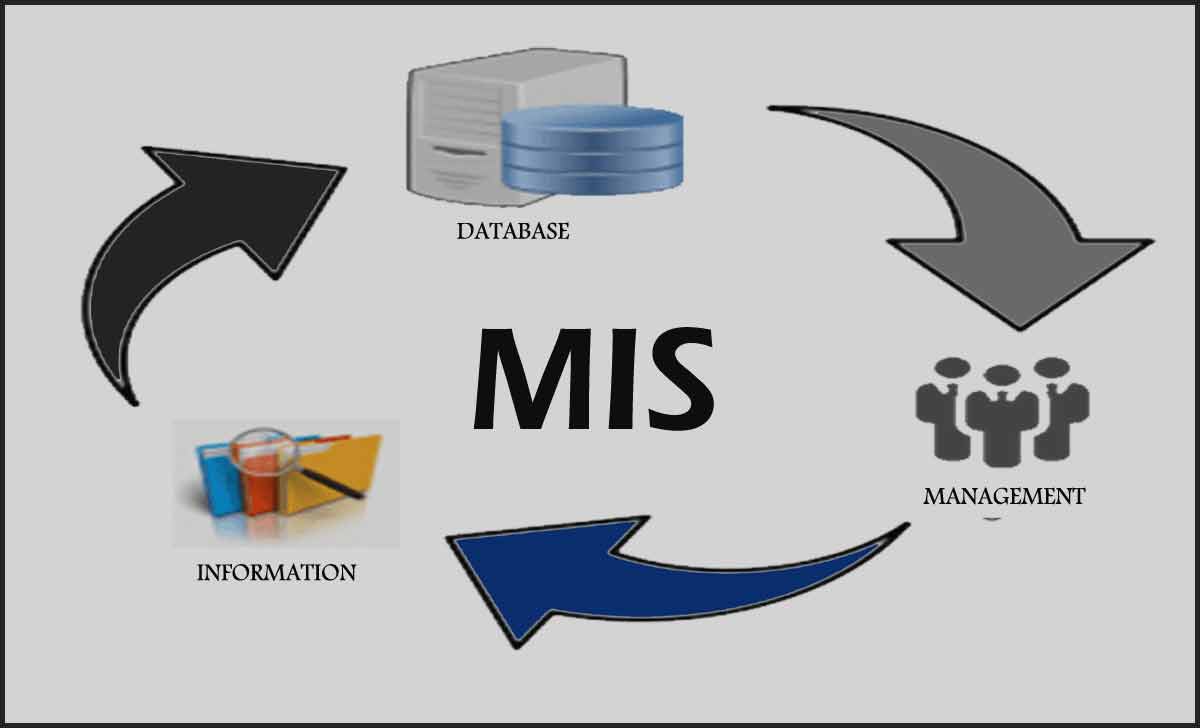 Need of Management Information Systems
If you don't know much about MIS Full form or Management Information Systems, then here are some information points which you can refer to and get to know more about the use of MIS systems.
Management Information Systems brings you information that lets a business make effective decisions.
MIS does allow communication inside and outside of organization which makes employees conclude for every decision.
The short message service and email make it easier to communicate with supplier and customer on same platform
Management Information Systems does store information of all transaction and crate and reference link for future issues
MIS Components
Here are some major components of Management Information Systems, on which the full form of MIS system has stood.
People who use the information system
Data which recorded in system
Business procedure that know how to store, record, and analyse data
Hardware of servers, workstations, networking, printers, and equipments
Software part having programs may create to handle data through spreadsheet and databases
Types of Management Information Systems
There are three levels of users in a system that uses different Management Information Systems for their easy type of processing. Here is the list of MIS which you can consider and know about the levels in the organization.
Transaction Processing System: This level of a system used to record the day-to-day processing of business. The point of sale system related to daily sales is the best example of this type of processing system.
Management Information Systems: The MIS is the second level of system which may use to guide tactic managers for easy decision and any output form transaction system taken into consideration of input to MIS system.
Decision Support system: These type of systems used by top level managers to make decisions. The output form MIS taken as input for a decision support system and getting other inputs from other sources. Inputs from the competition, current market, and others will also taken as input for this system.
Computerized Information System and Manual Information System
Data is the base of a business and for a successful organization, this data needs to make decisions. The data can be in any form of information that may retrieve whenever required.
Computerized Information System: To address the challenges of manual information systems the Computerized information system initialized. They use a combination of software and hard to help in recording and retrieving information.
MIS Advantages
Have a look at some of the advantages of Computerized information systems which might help you decide best in both.
Fast data processing along with information retrieval which is one of the biggest advantages of this system. The data processing is faster and leads to good customer support.
The accuracy of data improved with giving proper validation and verification checks.
The security of the system secured, as it restricts database server access and allow access to information data as per level of employees
The duplication of data reduced by minimizing duplication of data. Once data updated in one system, this may reflected in all other systems
Disadvantages of Computerised Management Information Systems
Besides having a computer at work, there are few disadvantages of this system. For a business to grow these points may check in advance to ensure we don't make mistakes.
The setup of a computerized information system is expensive as the organization must buy specific hardware and software setup. As well, employees must be expert enough to know about this system working.
The system whole depends on the software and if anything happens to software. The whole system will stop working and will only start once issue resolved
Risk of fraud is high, as if any checks not performed. Then the system might go in the wrong hands and it will affect the delivery.
Advantages of Manual Information System
Here is the advantages of manual Management Information Systems which can proffer, if you don't trust the computer system.
This system is cost effective, as it doesn't require much software, hardware component to store data.
The system is flexible, meets the business requirement and may easily implemented into the business process.
Data may overwritten with having ability to change the inputs whenever required for business
Disadvantage of Manual Information System
Besides having the advantages there are more distances in manual information systems, as it not preferred for large-scale systems.
This total full form of MIS system is time consuming which requires manual effort to enter and review the data whenever required.
Prone to error due to manual interference, as human errors are most common as verification can't processed as a computerised information system.
The security of manual information system only restricted to file room, which can looped anytime by anyone in the business as it is not that considered to be secure
Data inconsistency, a common error found in manual information system, and Multiple entries always seen in the system
There is no backup for the files of data, as duplicates can't written on new files and cannot store for longer duration.
You may check different forms of MIS portals to check how they successfully managed their organizations as follows