State government of Haryana has launched an eSalary web portal with one time registration to login to provide government added facilities to employee online, where the payslip is a major facility that can be availed by Government employees of Haryana state in different departments.
The data of every employee is loaded into the eSalary website and thus after they successfully sign up, employees can use the online facility, and this process to bring government added services online had made manual effort of accounts departments to be reduced.
Employees are benefited with the eSalary portal payslip as they can require to view anytime and even their personal employee details, and this website is uniquely designed only for Haryana state government employees who are working in permanent job roles and thus other employees should reach the account department for any information.
Requirements for Haryana Employee eSalary Portal Sign Up
To proceed to access the Haryana Employee Pay Slip Login page, employees must get themselves registered first, and in this process every employee must have below required details with them, these details are thus verified and linked to your account to activate your Haryana Employee Pay Slip Login.
Employee Code
PAN number
PARN number or GPF number
Mobile Number
Email ID
Haryana State Government employees need to get themselves register first to access the e-Salary Haryana Portal, Thus, follow the below steps correctly and get yourself to Sign Up with Haryana Employee Payslip e-Salary website using your employment details.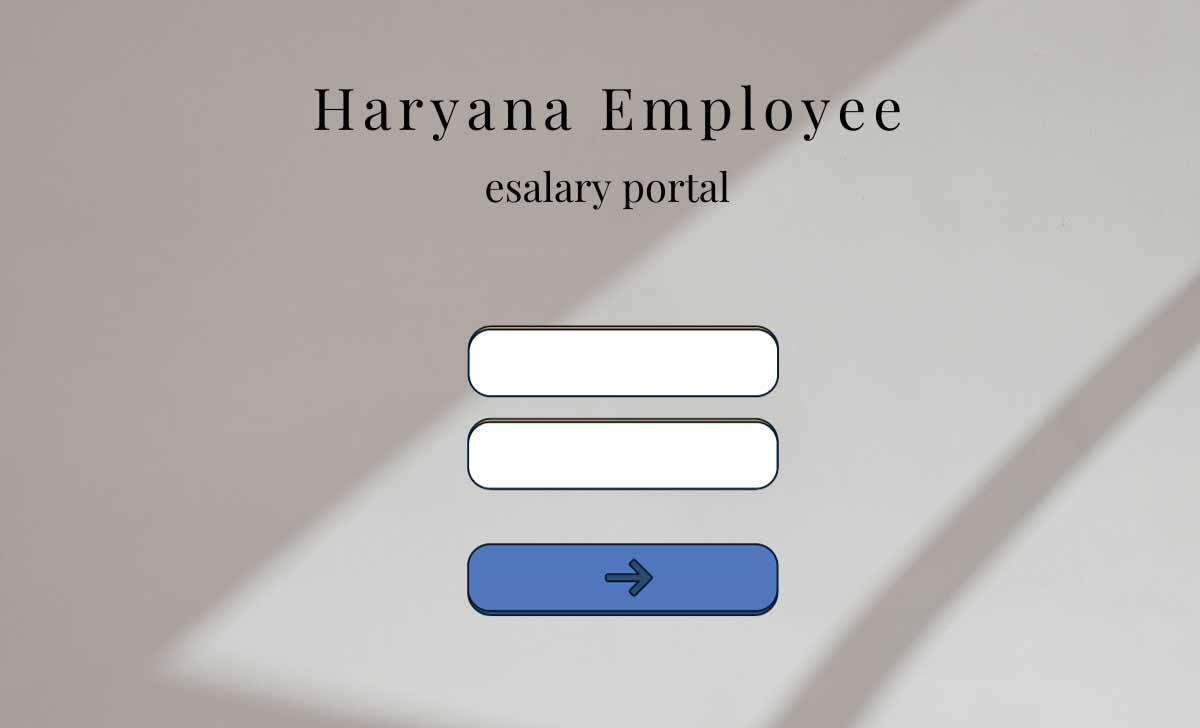 Haryana Employee eSalary Login Portal Registration Process
Visit the e-Salary Haryana Portal using esalaryhry.nic.in
For first time login enter your employee code as Username
Next enter same employee code as Password as well
Select current year and then code shown in blue box
Click on Login button and you may taken to enter your new password
In Change Password Page, enter your GPF/PRAN number
Also fill your PAN number, date of birth and Account number
Click on checkbox to verify the details provided as per records
Give your valid mobile number and email ID for future verification
Choose your new password by entering it twice in given column
Click on checkbox to verify your details beside every column
Click on Update button to confirm the new password and details
That's it, once all your details verified, your new password may update to your specific account. If once done, you may automatically taken to the login page with a confirmation page.
How to get Haryana Employee Pay Slip Employee Code?
The employee number which associated with the employment record termed as employee code or payee code which may used as username in Haryana Employee Pay Slip Login or Sign Up.
Can I Change Haryana Employee Pay Slip Password Anytime?
Yes, you have two different ways to reset your Haryana Employee Pay Slip password. Thus, the registered mobile number and email id should be with you to reset password in quick steps through online.