Here is the process of NDMC Webportal login registration and the facilities available with NDMC Employee corner web page for working employees and pensioners of New Delhi Municipal Council…
Employee can pay their NDMC bills from this official website and also other services as Water Bills, Tax Payments and Electricity Bills, and there are also options to get the Medical Services, Death Certificates and Online birth certificates along with multiple other services which can be easily access from Home page,
So, access the NDMC Official website home page, and get the list of services provided, and thus one who is an employee or have retired from the service can use this service from here without going to office.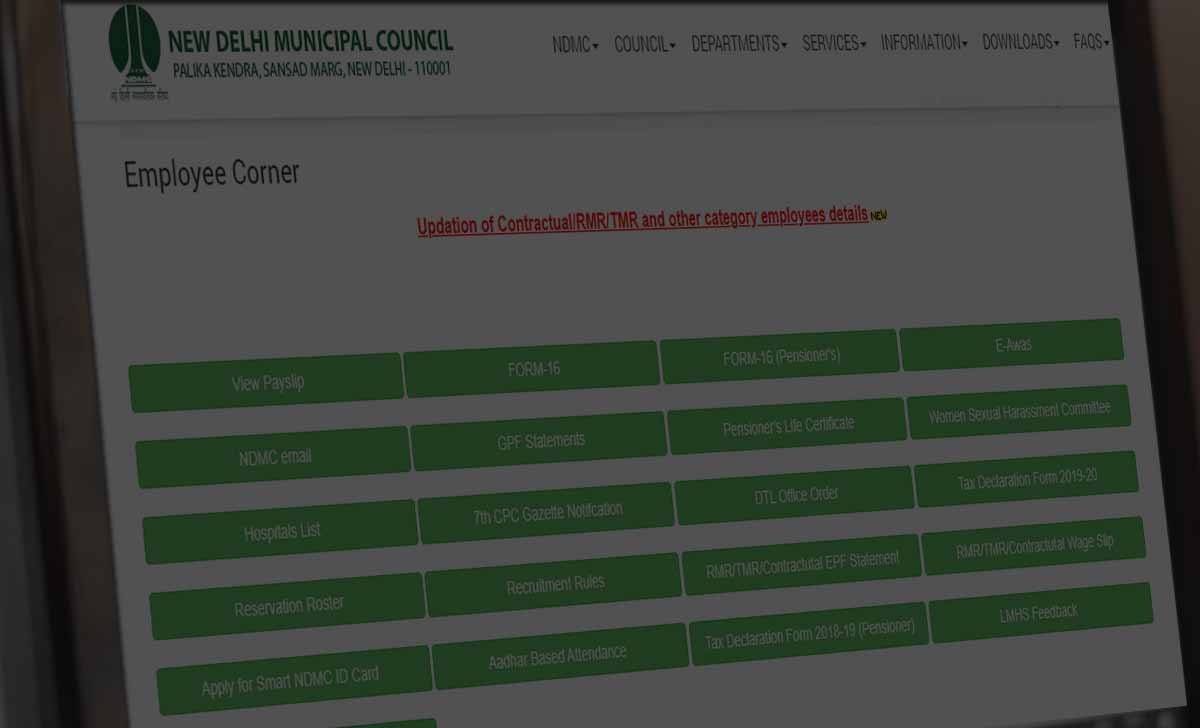 There are a total of 28 different departments which work under the NDMC and thus all employees from this respective department will need to get this Pay Slip from the same portal.
Make sure, register yourself with proper details and department code, as the login credentials here will ensure employee get their exact payslip, and there is also an online service provider by NDMC department to keep a check on forgotten password, forgotten username, and issue with Login.
How to Register to NDMC Portal
After getting job in NDMC, employer may issue an employee number or ID by allowing him into their web portal to access the following services,
Form 16 for Pensioners
EAwas
NDMC email
GPF Statements
Pensioners Life Certificate
Women Sexual Harassment Committee
Aadhaar Based Attendance and more
After successful registration by employer of the organisation, the employee can visit the Employee corner at the web page ndmc.gov.in to access all the above services when required, and also the employee can note down the login details correctly for any further communication.
How to Login to NDMC Portal after Employment Service is completed?

An employee whose service has been completed can use the same employee details to login to NDMC Portal, and thus Employee need to opt the option as Pensioners Portal from Employee Corner to go to new Page of Pensioner.