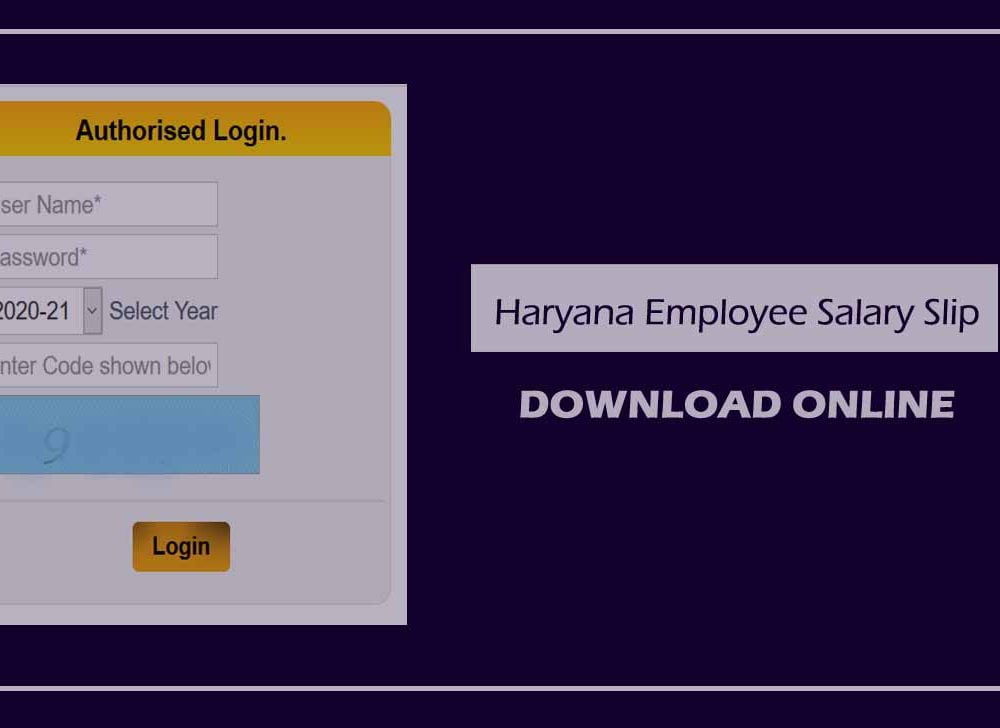 Are you a Haryana state Government employee, then you may download your payslip in online using employee self service portal on login to esalaryhry.nic.in, just check the process to download the salary staement of monthly earnings and net take home pay after deductions…
eSalary Haryana
Haryana Government Employee Payslip is an important document and thus with the initiative through e-Salary portal, which can also get their Pay Slip downloaded at their fingertips, and the eSalary portal is managed by the Department of National Informatics centre Haryana.
The e Salary system is an online facility that publishes and processes the Salary of employees based on their departments which have now reduced the manual effort by the accounts team, and this system has benefited the Haryana Government to account for the disburse of salaries and distribute them without any manual intervention.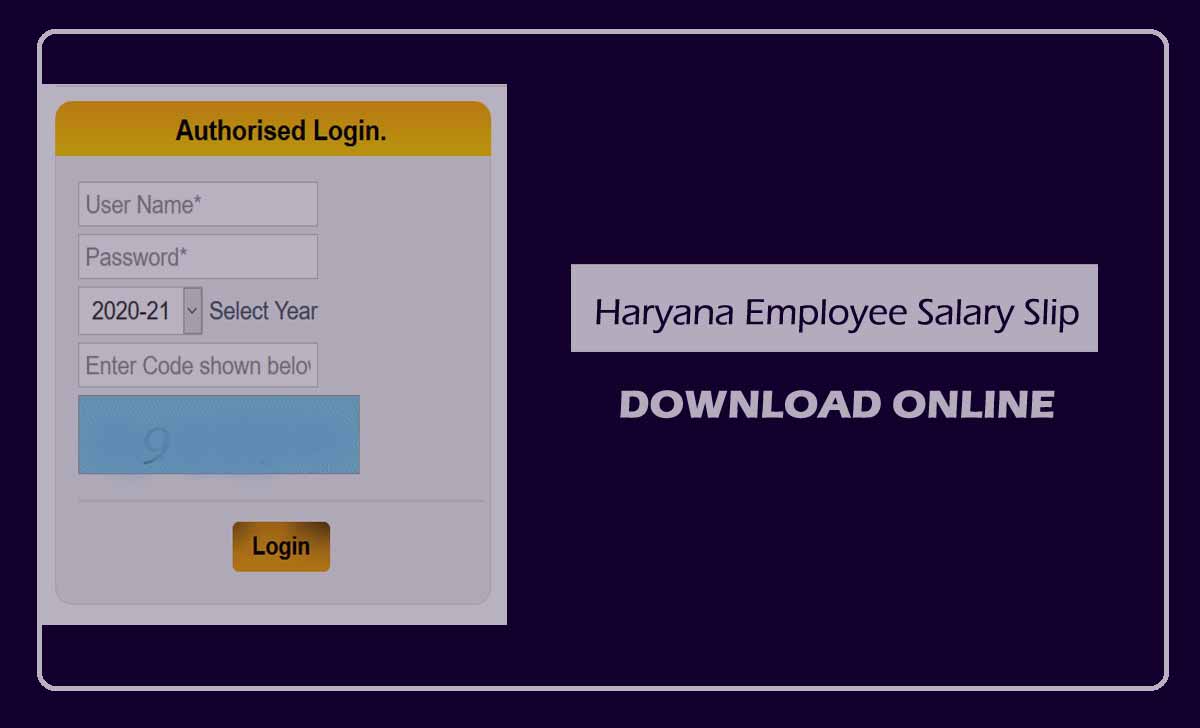 This Online system does provide most facilities to employees through online HRMS and reduces the long queue to collect Pay Slip which is authorized document given by their employer or department towards their salary.
Requirements to Download Haryana Employee Payslip
Any employee who is serving Haryana State Government with respective to their department, need to have below said requirements to get their Salary Slip downloaded.
Employee Code
Password associate with Account
Registered Mobile Number
Here we will come across the process to download Haryana Employee Pay Slip through e-Salary Portal, so make sure you follow every step correctly and get your desired month Pay Slip downloaded.
e Salary Haryana Payslip Download
Visit the Haryana esalary portal login online at esalaryhry.nic.in
Scroll down to Authorized Login
Enter your Username as Employee Code
Provide your Password which has been generated during Sign Up
Select the Year
Fill the Captcha code shown in beside box
Click on Login button and wait until your credentials are verified
Now you will be taken to Payee Portal in new page
Here click on Edit profile under Main Menu to view your details
Once details are verified, click on Reports option form Menu
Select Pay Slip from drop down to view your Pay Slip
Select Pay Month and Pay Year from drop down list
Click on Generate report and wait for Pdf to be loaded, and this PDF consists of your Pay Slip for each month and it can be downloaded to your drive using the download option.
Can I get an Annual statement from Haryana Employee Pay Slip?

Yes, once you have logged into Haryana Employee Pay Slip e-Salary portal, you can view Reports Menu where Annual statement to be selected to view respective year full Pay Slip report, and the selected year Annual report will be loaded in pdf for your view.

What is Haryana Employee Pay Slip?

Pay Slip is derived as a payment sheet for a respective employee for that month, and it consists of Basic Pay, HRA, Dearness Allowance along with Deductions and earning a sum as Net Salary, where the pay Slip is proof of employment for an employee working in a department.

Can we use Haryana Employee Pay Slip for Government Proof?

The online Haryana Employee Pay Slip is a primary payment sheet that is now being provided to government employees. Thus, the Pay Slip which is generated from e-Salary Haryana official portal is valid proof and it can be used anywhere as an employment proof.

Can I view GPF, NPS status from Haryana Employee Pay Slip?

Yes, once you download your respective Haryana Employee Payslip from e-Salary portal, and the employees will be able to view their GPF, NPS along with deductions made from their respective account from the Pay Slip columns.