Complete your monthly telephone bill dues with BSNL bill payment in online or offline to escape from penalties and account closure. Just check different BSNL bill pay ways to make through official portal, PayTM, and Guide to check transaction history, to download duplicate bill…
BSNL provides lot of services to their customers throughout the India. It provides wide range variety of telecom services and transporting information in Voice, data and video in reasonable price.
Service
Bharat Sanchar Nigam Limited (BSNL) Bill Payment
Official site
bsnl.co.in
BSNL Quick Pay Portal
portal.bsnl.in/myportal/cfa.do
Customer Care Number
For Landline/Broadband – 18003451500
For Mobile Prepaid/Postpaid – 18001801503
BSNL providing a simple and faster way to complete the bill payment of various services like Landline, Mobile Recharge, Postpaid Mobile Bill, BSNL FTTH (Bharat Fiber), Broadband, Corporate Bills, DID Bills of Enterprises, Leased lines and many more. Any customer can Pay BSNL bill for own and other friends / relatives from USA, UAE, Canada and other countries in the world. Just check the simple procedure to do this.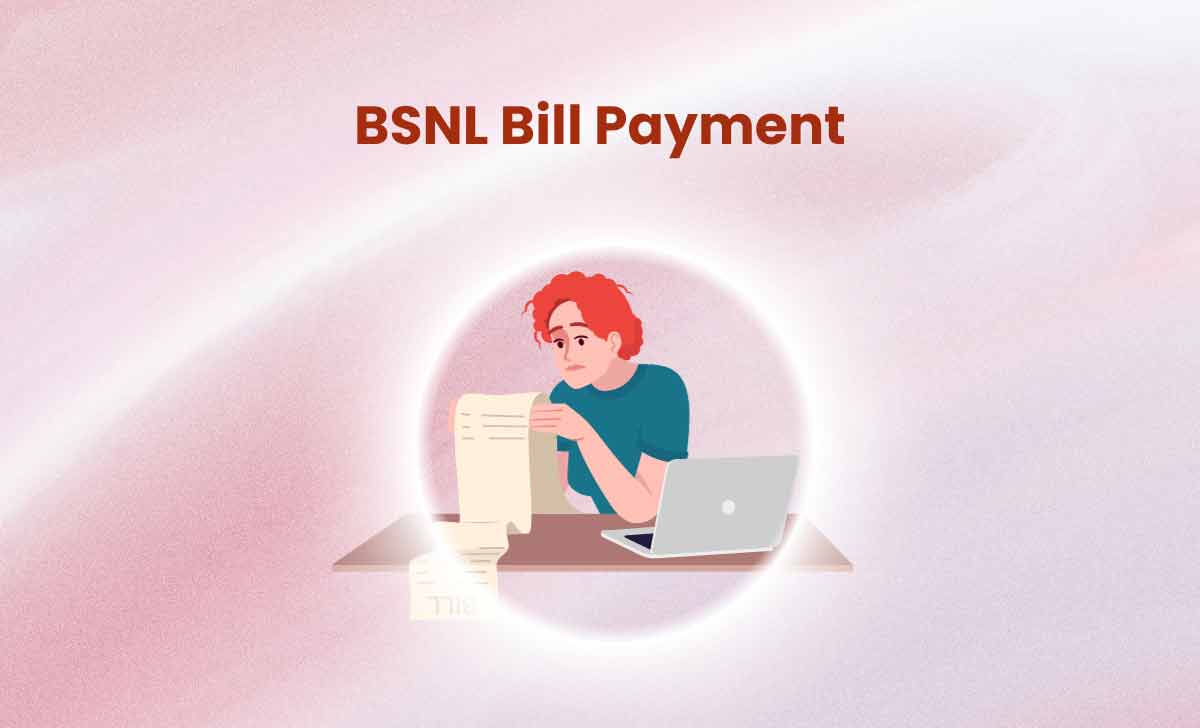 BSNL Bill Payment
Just follow these simple steps to complete the Bharat Fiber FTTH bill, landline, broadband or any postpaid service through official BSNL online payment portal.
Open official website of BSNL payment page or go through portal.bsnl.in/myportal/cfa.do
Click on the Landline option from the top menu
Provide your details like Phone number with STD code
Enter your Email ID, contact number and code given to get payment details
Click on Submit and check the bill
Tap on pay now and complete payment by choosing payment mode
BSNL Payment for Recharge
Now you can make your mobile recharge through official portal of BSNL easily by following these steps given below.
Open official site of BSNL payment portal page or go through this link portal.bsnl.in/myportal/quickrecharge.do
Click on Recharge option from top menu list present on the page
Select on Mobile Mobile recharge from left menu bar
Provide mobile details and State/Circle
Enter Email ID, Contact number and code given and click on submit
Check all vouchers like popular vouchers, data vouchers and voice vouchers
Select any BSNL recharge plan and choose select mode
Complete the payment and avail the features of plan
BSNL Bill Pay for Closed Account
Now you can also easily pay your incomplete BSNL bill payment of closed account through online by official portal of BSNL. Just follow the simple steps to do this.
Go to the official portal of BSNL portal or click on this link portal.bsnl.in/myportal/cfa.do
Click on the Landline option from top menu list
Select on Closed Account Bill Payment option from left menu
Provide phone number and STD and Account number
Enter email ID, contact number and code shown
Click on submit and check the Bill details and amount to be paid
Select payment mode and complete the payment.
BSNL Online Payment with PayTM
One of the easiest way to complete the BSNL bill payment of Landline services or mobile recharge is doing through PayTM app. Just check the simple procedure to make payment through PayTM app.
Launch the PayTM App on your mobile
Click on My Bills present beside of Recharge & Bill Payments section
Select Broadband /Landline option from the list of Bills
Choose the BSNL operator to pay the bill
Enter your Phone number with STD code or Account number and click on Proceed
It will shows you bill details and amount to be paid
Complete the payment by selecting any bank account
How to Check Transaction History of BSNL Bill Payments
Now you can easily check the transaction history of your BSNL bill payments on mobile recharge, broadband or Fiber plans through BSNL portal online. Just follow these simple steps
Visit Payment portal of BSNL or go through this link portal2.bsnl.in/myportal/
Click on Transactions
Select any service from left menu that you want to check transaction history
Provide required details and Click on Submit
Check the complete transaction history with all details given
>>> Find update on BSNL Call History
BSNL Bill View or Download Duplicate Bill
You can easily download BSNL duplicate bill for various services for future references. Just check the process given below:
Visit official site of BSNL or go through portal.bsnl.in/myportal/cfa.do
Click on the My Account option from top
Sign in by providing Username and Password
Click on Sign in
Click on View Bills after Dashboard opens
Select the Service for which you want to download the duplicate bill
Bills are shown on screen and click on any bill to download it
Check the details on the bill and save it for future references
Also Check >>> ERP BSNL
How to find BSNL billing account number ?
There is a simple way to check account number is to refer to your bill or you can login to the BSNL self care portal by providing user id and password. Then go to customer information section and check the account number.
Is there any sms service available to check outstanding bill of BSNL?
Yes. you can easily send an SMS to 53334 from BSNL number. Send SMS in this context,BILL<STD code phone number><Billing Account number>. If your sending SMS with non BSNL number then send to 9478053334