Download or Print BCCL payslip in online on login to employee HRMS portal bcclweb.in and check the current month November 2023 salary details…
Bharat Coking Coal Limited, A MiniRatna company which is a subsidiary of Coal India Limited, and a reputed organization of the Indian Government that provides many online services to its employees.
BCCL Pay Slip
Here, you will know about the online for the BCCL employee form where employees can use their Employee corner option in HRMS login to experience the options, and the PaySlip is a major thing for employees look for from a company and thus BCCL does provide it instantly to everyone through online.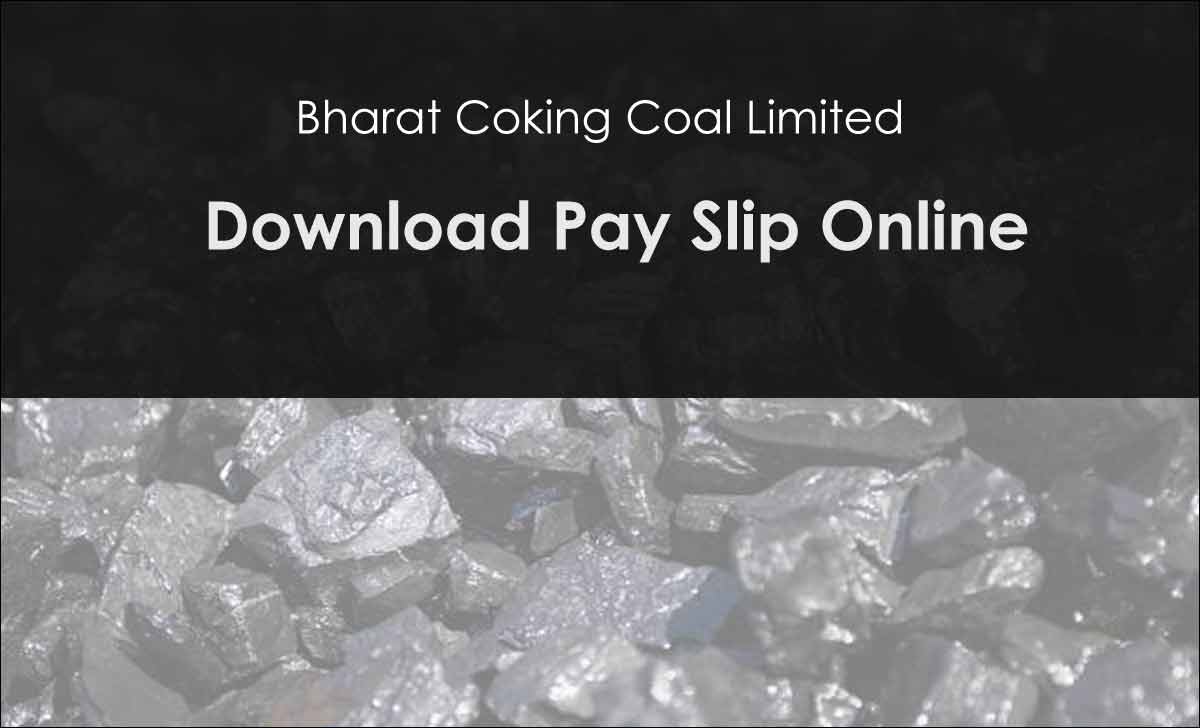 If you're an existing employee of BCCL and have got the credentials to access the BCCL online website. Follow these steps to get the pay slip download anytime.
BCCL Payslip Download Pdf
Visit BCCL official payslip portal bcclweb.in/PaySlip/
Enter your Employee ID which may5 taken from your ID card
Hover to Password and enter your PAN number
Click on the Login button
Select the month in dropdown
Click on View Pay Slip > Wait for the page to reload
That's it, BCCL Pay Slip for respective employees available on your screen.
Get BCCL Payslip download pdf copy on your device or print directly by using appropriate options provided on screen.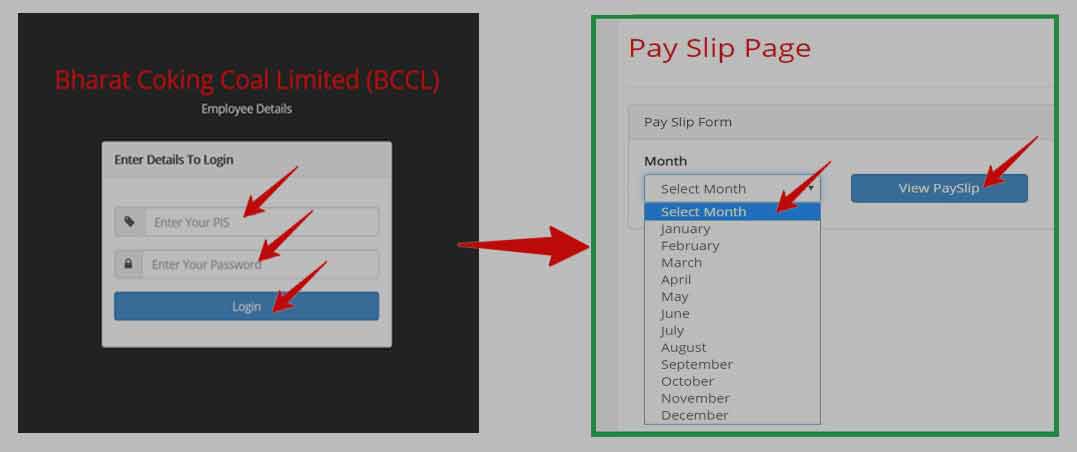 What is the password for BCCL Payslip Login?
The employees who are serving in BCCL need to update their details along with every government proof.
As a default, the BCCL Pay Slip password is their PAN number which submits to DDO officers while submitting the document proofs. Thus employees must submit valid documents, as the same may use to access the online Payslip from BCCL portal.
Also Check: BCCL HRMS
Where can I find the PIS to login for the BCCL Website?
The employee who is serving the BCCL will have a unique employee ID allocates to their employment. The ID may seen in the past Pay slip, which is the PIS to login with the BCCL. Using your Employee ID as the username with the combination of PAN number as a password will give you access.
Do employees of BCCL need to register with a portal to get a Pay Slip?
No, by default every employee can access the BCCL portal. As the DDO officer assigned to the department will enable their login details. It is with help of Employee ID and PAN number.
Can we download Payslip from BCC Login any time?
Yes, the BCCL Pay Slip for every respective employee loads by the DDO officer once. The employee need to access BCCL salary slip portal using the link bcclweb.in/PaySlip/. There is no limitation in getting the Pay Slip download, as portal does allow you to get only one year of payslip online.