HRMS Odisha Payslip available to download Odisha salary details of October 2023 in online or print payslip from HRMS portal for Government employees of state…
Odisha Government has come with HRMS Odisha portal to serve its Government employee initiates to download Odisha payslip and other important information of state government with best services through its online portal loaded at one place.
The Human Resource Management System of Odisha does calculate the salary of employees based on input given by respective DDO officers. The auto salary payment from HRMS portal has reduced much manual work and let employees get monthly Payslip download from anywhere.
Just a few options by providing their unique credentials any employee of Odisha state government can load their salary slip for respective months and view their employee details.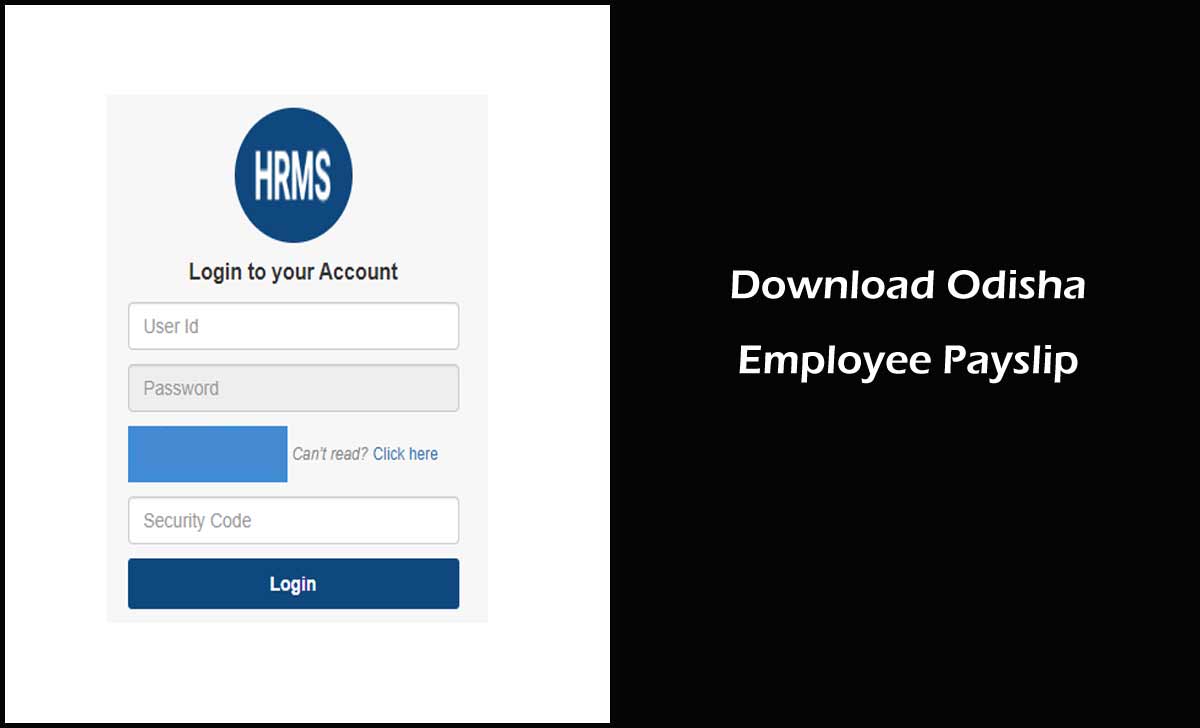 Download process of HRMS Odisha Payslip is quite simple. If you have your login user credentials, here we bring the process to get Odisha Employee Pay Slip download from your Odisha HRMS login portal.
HRMS Odisha Payslip
Visit Odisha Human Resource Management System page at hrmsorissa.gov.in
Click on the Personal Login / HRMS Login
Enter username and password
Enter the security Code shown in the box and press Login. Once verified, you may taken to the Odisha employee page
Verify your name at end of the employee Page
Click on My Profile option and then Click on Payslip
Select Month and Year for which Payslip you need to generate.
Immediately Odisha employee payslip may load on screen as selected.
That's it, you can use the option to download or print Odisha payslip from web page for reference.
Can I use HRMS Odisha Payslip from a mobile browser?
Yes, the HRMS Odisha portal designed to laid on mobile browsers as well. So Odisha government employees can log in to the employee portal form anywhere. Just view their details along with downloading the respective pay slip.
Also read: Odisha GPF Slip
Can I download multiple Pay Slips from the HRMS Odisha Employee Page?
Every employee belongs to the Odisha state government may given access to the HRMS Odisha payslip portal. Using their login credentials, they can access the Odisha HRMS page and view their salary slip of any month. Along with viewing, they can download Pay Slip for any number of months.
How to Change Name in Odisha Employee Pay Slip?
If any employee has seen the wrong name or missing information in Odisha Government Employee Payslip, then they need to correct with their respective DDO officer. The assigned DDO officer of your department will correct data on Payslip who can found from your Department Finance office.