Single Sign On (SSO) eMitra is a digital mobile app launched by Rajasthan Government for their state citizens, and this application allows Rajasthan citizens to get registered in SSO eMitra App to avail the government related schemes and services.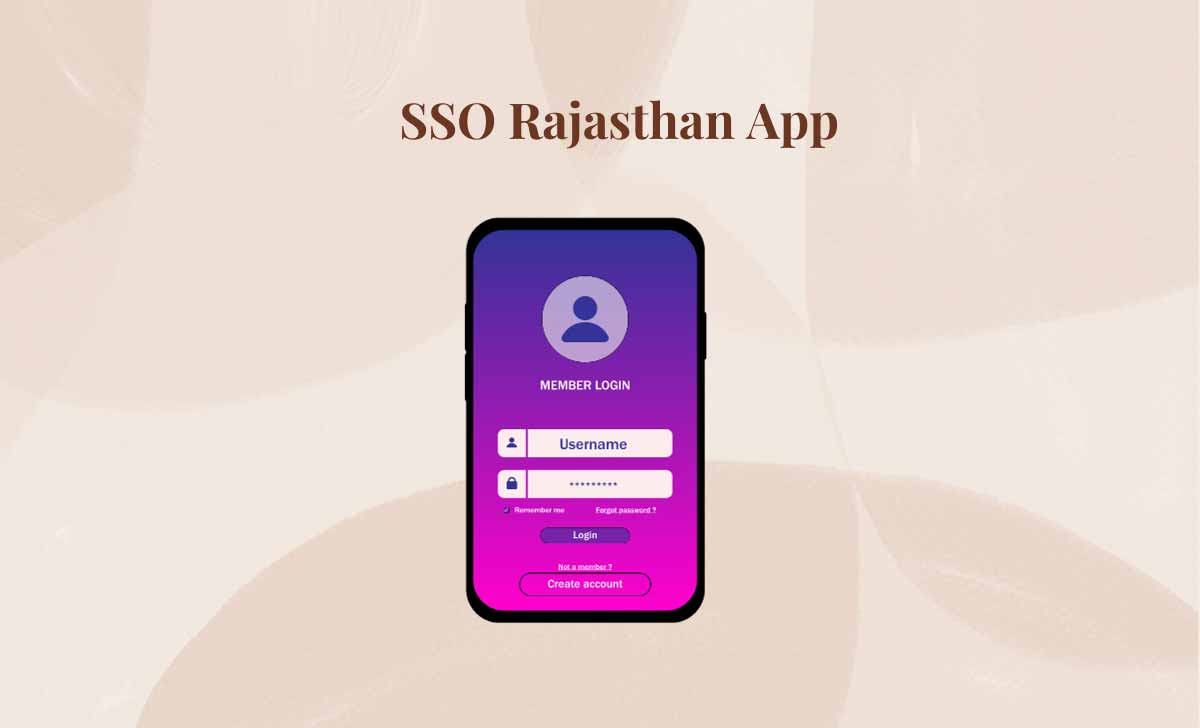 SSO Rajasthan App
A user ID will be assigned to every user, which can be used to avail the various services, and this application was launched by Chief Minister to bring government to government and to public aided facilities like paying House Tax, Current bill, Water bill and such online.
To avail various e-services to everyone, this Application has been launched and residents need to provide their minimum details to get the SSO Rajasthan registration ID and password, generate their unique Single Sign on Rajasthan ID.
Eligibility of SSO Rajsthan eMitra App
These are some basic eligibility that need to be checked, before you proceed to register with SSO eMitra App, so make sure you have this listed eligibility else your registration will not be successful.
Permanent resident of state of Rajasthan can register to SSO eMitra Application
Government employees, Institutes, Industries of Rajasthan state can apply
Start-up's, business and various industries can get Single Digital Identity
Requirement for SSO eMitra App
Hope you have met the SSO eMitra App eligibility criteria and now we proceed to look at the requirements to get registered, and having any of these details will let you register with SSO eMitra App.
Bhamashah Card
Aadhar Card
Google Gmail ID
Facebook ID
Industry Aadhar Number
Business Register Number and
SIPF number
SSO Rajasthan eMitra App Registration
To get registered with Single Sign on Mitra Application of Rajasthan, you can follow this below given guide.
Visit the sso.rajasthan.gov.in Single Sign on Rajasthan Website
Click on Login button from the top right side of page
Click on Registration and select Citizen/ Udyog/ Government employee
Use Any option as Jan Aadhar, Bhamashah, Facebook or Google to register
Select Udyog Aadhar or BRN for registration of industry
Select SIPF to get register as a government employee, then your SSO ID will be linked with your details provided to register
Click on Link, once your google or Facebook or any get verified
Your respective SSO ID will be shown on screen
Enter your Password twice followed by Mobile number
Click on Register button to confirm your details provided
A pop-up will be shown on screen with your successful registration ID and using this SSO ID you can login to SSO eMitra App with the password selected.
SSO ID will be sent to your registered email ID and associated mobile number after the successful registration.
Hope you have successfully registered with SSO eMitra Mobile App of Rajasthan, with your respective details, where your Signal Sign On ID to login to SSO eMitra Application from online website or mobile application, will be same and below is the same.
SSO Rajasthan eMitra App Login
Visit the official Single Sign On Rajasthan
Select Login button top side corner and wait for login page to load
Enter your SSO ID followed with the selected password
Enter the captcha Code shown in box
Click on Login button
You have now successfully logged into SSO eMitra mobile app and using the same credentials to login web portal as well to avail different services.
If any problem find in registering, login and availing services in online, you may contact the eMitra helpline to get the support on war foot basis to resolve the issue.
Can any Application be made without an SSO ID?
No, as per the state government of Rajasthan guidelines it is mandatory for everyone to register with SSO eMitra and get their SSO ID, and this unique Single Sign on ID is important to get any application launched in Rajasthan state.
What is SSO ID?
This is an amendment launched by the Rajasthan government, through which any individual or industry having SSO ID will have enough opportunity to avail benefits from different government schemes.
What is an SSO Profile?
Single Sign On is a user authentication service platform that permits a user to use one set of Login Credentials and using the single login credentials, users can access multiple applications and can be widely used by smaller organizations, enterprises, individuals to have a clean authentication process.