Do find Rajasthan SSO (Single Sign On) emitra contact list with helpline number and email id (address) to lodge complaint against the issue. Also check the URL to find eMitra contact list of SSO ID helpdesk and find whom to contact when problem raises…
SSO Rajasthan Helpline
Rajasthan government created eMitra Single Sign On login which is a one stop solution for all citizen related services. This includes UIDAI such as Aaadhar and many more. There are a lot of different features and services such as Jan Aadhar which is a type of Aadhaar only for the citizens of Rajasthan. Along with services the portal also include Bhamashah, Udhyog for Business and Government employee SPIF.
Being a citizen of Rajasthan is a good thing since you get to completely register all the above different services by simply signing up for eMitra SSO. After going to complete all the registration which requires lots of document details and information that needs to fill for application form. Sometimes you might get confuse and require their helpline number to solve certain issues which discuss in the article.
The Government of Rajasthan has created eMitra for the betterment of the citizens of Rajasthan. This site is an important action item for all their citizens from registration process to the single sign on. Sometimes you might find problems in the process and require help from the customer support of SSO eMitra directly.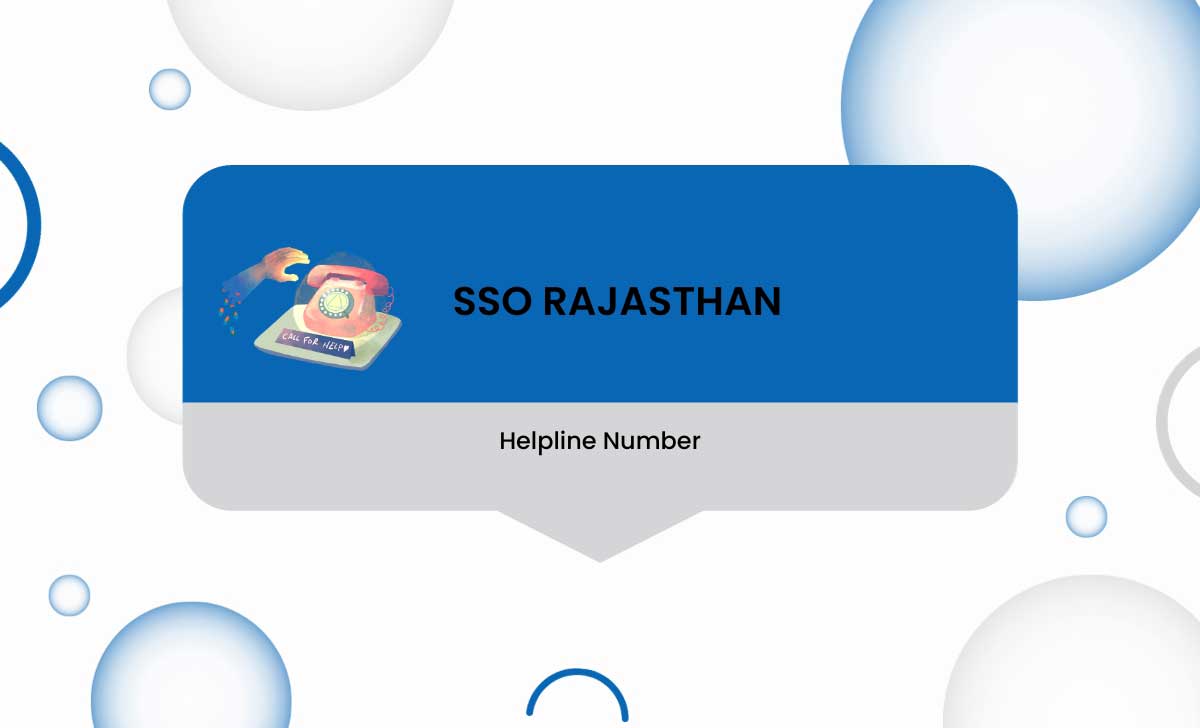 SSO Rajasthan eMitra Helpline Details
Rajasthan customer, If you have any problems then you can directly call this phone number to resolve queries. Sometimes customer support might be busy or sometimes you need to explain your query in a better manner, and this requires their email address which is mentioned in the table
| Service | SSO eMitra Helpline Details |
| --- | --- |
| Contact Helpline | 0141-2221424 |
| Email ID | helpdesk.emitra@rajasthan.gov.in |
| Helpdesk contact list | sso.rajasthan.gov.in/helpdesk |
Rajasthan Single Sign On Helpline Details
At the same time, there are lots of different services and requests that you can get from their helpline. You can access all their numbers and email address from here.
I cannot reach Rajasthan eMitra SSO helpline number?
In general times, you can reach out to Rajasthan eMitra helpline number during 10.00 AM to 6.00 P. M but during the COVID-19 times there will be a delay in response.
Whom to contact for a specific query or problem at Rajasthan eMitra SSO?
If you have a specific query then I would suggest you to go through Rajasthan SSO helpdesk page from here or https://sso.rajasthan.gov.in/helpdesk and you will be able to find their contact numbers and email address for your specific question, query or problem.
Any other number and extension to reach out to Rajasthan eMitra SSO helpline?
If you want to call their customer care support helpline then you can reach out to these numbers and extensions 0141-2221424, 25, 0141-2820454 (Ext.-22214).