Different types of complaint modes launched by PSPCL, Check the pattern to get PSPCL complaint number using customer care number, online, WhatsApp and email to reach the authority of Punjab State Power Corporation Limited…
Punjab has a wide number of households who receive power and are eminent to the PSPCL bill payment process every month to ensure the smooth running of their electricity, but sometimes PSPCL (Punjab State Power Corporation Limited) is not the finest at its service and there can be hindrances, drawbacks, and things that might not work well.
So, most of the time when your bill payment is stuck or assumes that if you have a personal grievance, or issue with the PSPCL then the simplest task would be to file a complaint on their platform.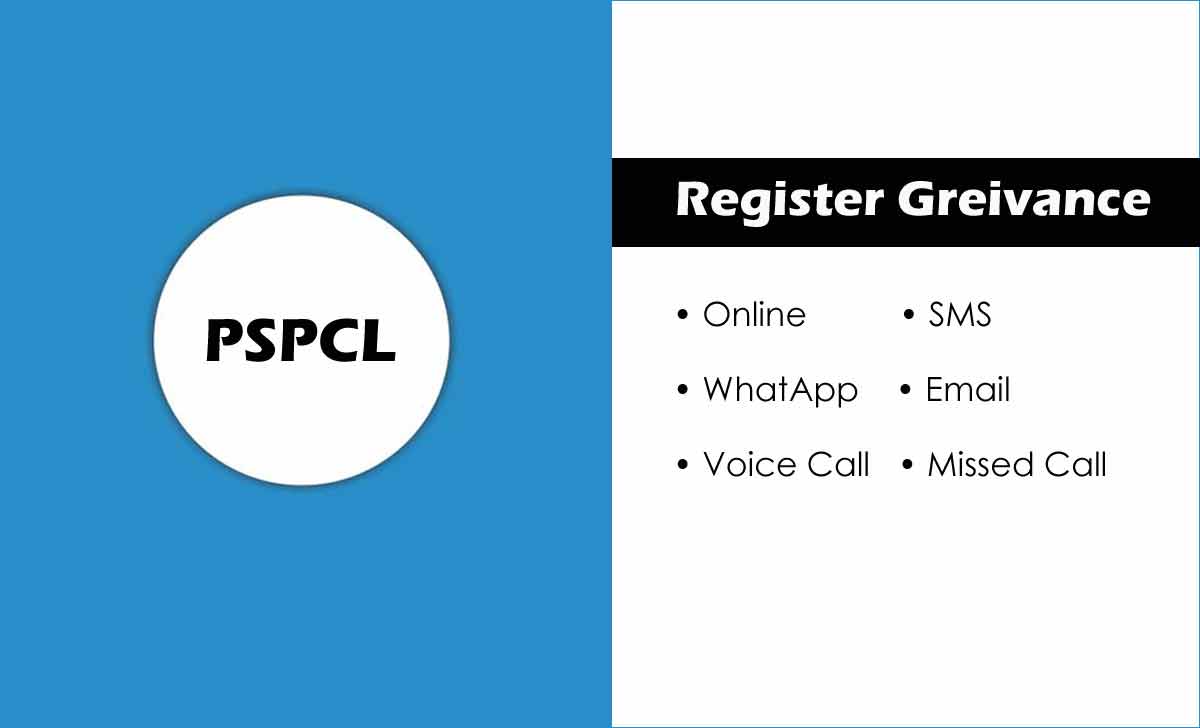 Services like PSPCL commonly known as Punjab State Power Corporation Limited are duly known for accepting all sorts of complaints, feedback and reviews through their platform from their customer so they ensure to provide proper response to customers duly.
In this article, we will show you the PSPCL complaint number for different categories and how you can simply use their online and offline platform and different sources to file a complaint.
PSPCL Complaint Number
| Complaint Type | Online / Contact at |
| --- | --- |
| Online Portal | grms.pscpcl.in |
| Missed Call | 1800 180 1512 |
| Voice Call | 1800 180 1912 |
| SMS | 1800 180 1912 |
| WhatsApp | 96461 06835 |
| Email | 1912@pspcl.in |
PSPCL Complaint Modes
PSPCL Complaint Online
In terms of the Punjab State Power Corporation Limited, PSPCL the process of making a complaint better known as lodge a PSPCL complaint can be duly completed by following the steps mentioned below.
Open PSPCL Grievance Redressal Management System at grms.pspcl.in
Click Supply Related Complaint > A new page opens to lodge complaint
Enter Contact Mobile Number
Select Zone > Circle > Division > Subdivision
Enter Name of the Complainant
Enter Location of Complaint / Address
Select Nature of the Complaint
Click Captcha for security > Click Save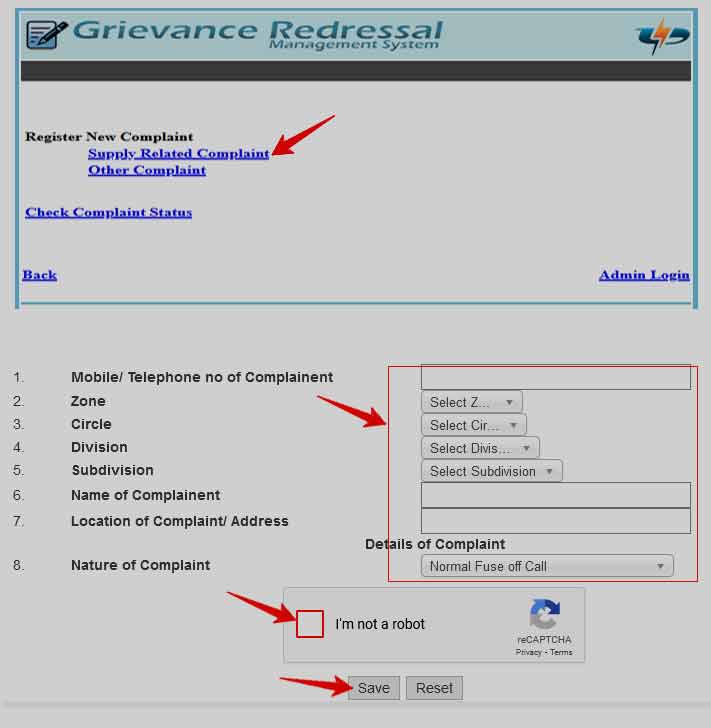 PSPCL Complaint
Missed Call Complaint
According to the newly released information from the PSPCL, you can give a missed call on the number 1800-180-1512 from your registered phone number.
Upon which a customer executive will be assigned to you and will reach out back to you in order to take a note of the complaint that you want to lodge or file.
1800 180 1512
PSPCL Complaint Number at Customer Care
All the existing or new customers can call on the number 1800-180-1912 in order to directly file and lodge a complaint via the customer executive from this number.
In this case the customer will lodge the complaint upon further verification of the issue with your correct information being confirmed.
1800 180 1912
PSPCL SMS Complaint
Customers can also send SMS to the number 1800-180-1912 with their complaint written for the customer executives to take action on it.
Here you can express the issue through text and need to use this option when the urgency for the complaint is not high and can be treated as medium or low since you are resorting to sending an SMS.
1800 180 1912
PSPCL Complaint on WhatsApp
The PSPCL has started their WhatsApp line through which you can reach out to them from on number 96461-06835 where you have to mention your complaint and get a resolution to it simply.
This method is preferred the most now because the customer support is 24*7 and using WhatsApp is quick to get your queries and complaints handled rather than waiting on call lines or email replies.
9646106835
PSPCL Complaint on Email
Lastly, if you find it difficult to express your complaint or lodge the complaint through other means than you can simply email them your complaint to the email address at 1912@pspcl.in.
Use this method to ensure you have to provide the complaint in a detailed manner so that the customer care executive can be helpful through it.
1912@pspcl.in
How can I provide or file a PSPCL grievance form?
Grievance in simple terms means complaint and all the 6 methods mentioned above can be used in order to file your grievance/ complaint or issue directly to the PSPCL customer service.
How can I follow up on my PSPCL Complaint?
Once you have submitted a complaint on the PSPCL platform through any of the websites then you will receive a confirmation message mentioning that your complaint has been registered and a complaint number will be assigned to that certain complaint. You can then use the PSPCL complaint number to track the status from their official website for a follow-up.