Contact SBI Pension Seva Customer Care using toll free number or email address. Find different email address provides for State Bank Pension seva Login issues and general customer care…
State Bank of India is one of the largest banks in India, which has over 24 Lakhs of Active Pensioner customers. There are various private and government institutes, which prefer SBI Pension Seva, as their bank for their employees
SBI Pension Seva Customer Care
Grievance Type
Details
For Login & Registration Issues in Pension Seva
support.pensionseva @ sbi. co.in
Email Address
customercare @ sbi. co.in
24/7 Customer Care
18004253800
1800112211
08026599990
Not Satisfied with services (Send SMS from registered mobile number)
UNHAPPY to 8008202020
They provide various services which are most reliable and have always benefited the pensioner. SBI Pension Seva is one of their facilities which is an official portal for the pension. This portal allows the pensioner to process their various tasks online and even submit the life certificate online.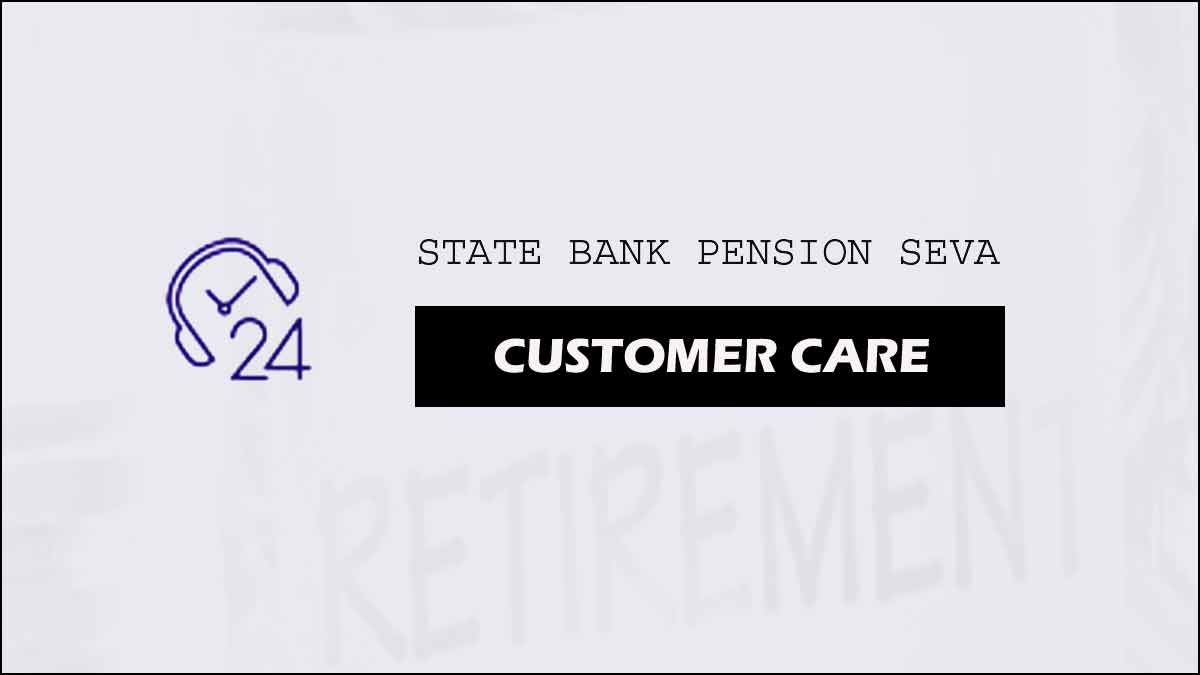 There are a lot more options which may utilized from online, which saves time. Pensioners can check their payslip and monthly deposit by logging into the Pension Portal with bank provided credentials.
SBI Pension Seva Grievance Redressal
State Bank of India brings a list of options for their pensioners, who can connect with the Bank and get their grievances report directly. There are multiple methods which may utilize by the pensioner to report their concern and all these options opted through fingertips and no need to walk to the branch.
Pension Seva Email Grievance
Use support.pensionseva@sbi.co.in to report your grievance about the pension account, by providing your basic information such as pension account number, name and then description of Grievance.
This detailed information has to be sent to the email and the concerned team will respond to you in a quick time. As well, the pensioner has to attach the screenshot of their grievance, if any. So that the team can directly start working on it to resolve it earlier. If any of the service not satisfied from customer care, you may contact higher authorities at gm.customer@sbi.co.in or dgm.customer@sbi.co.in
Pension Seva SMS Facility
The State Bank of India brings SMS banking service of SBI Pension Seva to the pensioner. These services allow them to use a set of options through their mobile device. Customers who have registered their mobile number with the SBI Pension Seva, can use these services.
Send an SMS as UNHAPPY to 8008202020
Once an SMS is sent to SBI Pension Seva allocated number from registered mobile number, then a list of responses may sent. Customers can choose from the options and based on the same the customer care executive will contact you to clear the details.
SBI Pension Seva Customer Care Number
The Pensioner who has their accounts in SBI Pension Seva, can start using the toll free number provided by state bank of India. These toll free numbers are available round the clock to support the pensioner.
Contact 1800425800, 1800112211 or 08026599990 from your any number
The above numbers may contact by using any number which should also not registered mobile number with SBI Pension Seva. Pensioners have to provide their pension account number and other information over call, to verify their identity. Only once confirming the identity, the details of the call taken and then respective grievances reported.
Pension Seva Online
State Bank of India, brings an online website for SBI Pension Seva, which may use anytime by the reactive pension. Pensioners can utilize the bank. State Bank of India online website to visit pensionseva.sbi
Here they can select the details of the account and then start describing the grave. These details directly submitted to portal and then executed from customer care of SBI Pension Seva will contact you in a very quick time.
SBI CPPC Contact Details
Pensioner may contact their servicing SBI Centralized Pension Processing Centre (SBI CPPC) through service branch for grievances. Check SBI CPPC Contact details online at below numbers.
| CPPC Branch | Contact Phone Number |
| --- | --- |
| Ahmedabad | 07929750128 |
| Amaravati | 04023382881 |
| Bangalore | 08025943362 |
| Bhopal | 07552607001 |
| Bhubaneshwar | 06742572950 |
| Chandigarh | 01724569030 |
| Chennai | 04423774480 |
| Guwahati | 03612970661 |
| Hyderabad | 04023466988 |
| Jaipur | 01412316921 |
| Kolkata | 03322625436 |
| Lucknow | 05224245249 |
| Mumbai | 02241613200 |
| New Delhi | 01123888301 |
| Patna | 06122677901 |
| Trivandrum | 04712324217 |
Do SBI Pension Seva have an Offline Branch?
Yes, the state bank of India does ring SBI Pension Seva branches in every city. There is always a desk in each branch at State Bank of India and to support exclusively a branch in the city organized to process all the pensioner requests.
How soon the grievance taken by SBI Pension Seva?
The SBI Pension Seva is an online portal and then grievances made through SMS facility, Toll Free Number, Online Website or Email services, which listed in queue. There is a large team of customer care who takes the grievance as per their priority and brings a resolution within 48 hours of reporting.
What happens if I don't submit my SBI Pension Seva life certificate?
In case, a pensioner has missed or forgotten to submit the life certificate. The SBI Pension Seva will mark candidate on hold and their account may blocked. The account activated, when they submit life certificate again or it may closed in the very next preceding year.
Is this Portal applicable for SBI retired employees also?
At present, this SBI pension seva portal is applicable for all Central / State Govt retirees except SBI/IBI pensions. Retired staff of State Bank may use SBI HRMS for pension related profile.