Are you a Kerala government employee, then you can download Spark Salary Slip for November 2023 as monthly payslip in online HRMS portal towards yours requirement or to check the salary details (income, deduction), Just check the process for spark login and how to print or download pay slip and requirements to access the Kerala spark.gov.in…
State Government of Kerala has always known to work better for the state government employees. Today we will come across Payslip for Kerala state employees through Spark website, where the Service and Payroll Administrative Repository for Kerala in short known as Spark is an integrated website for employees.
This Kerala HRMS login portal provides a direct facility to check the Account information system, pay slip and other employee pay related personal information.
An employee is given a Permanent employee number under Spark with a unique password. It may use to access, and this has helped the state government to track information about their employees and a convenient way for employees to check monthly pay slip details.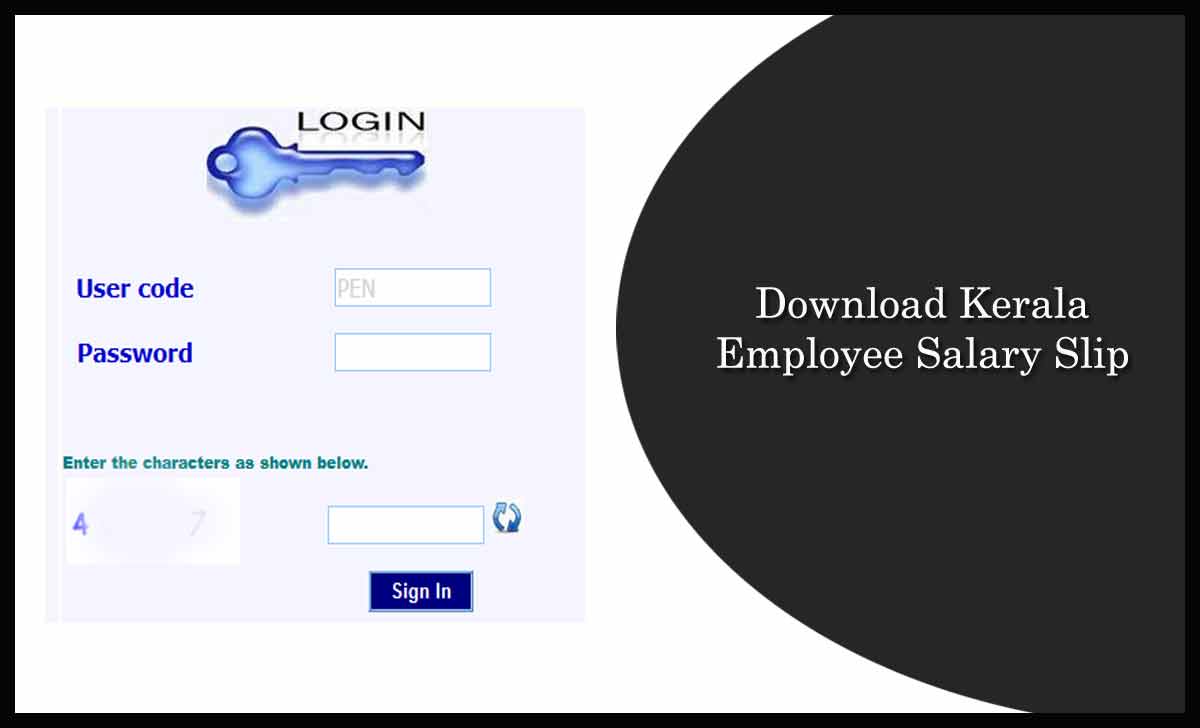 As said, we will be using Spark website to get the payment sheet download for respective government employees of Kerala. Follow these steps correctly to ensure you correctly to get download your monthly Pay Slip.
Spark Salary Slip Download
Visit spark.gov.in web portal
Click on Login SPARK button shown on middle of screen in blue
Enter your User id or PEN number and then followed by Password
Click on Sign In after entering the Captcha code shown in box
Once you're log in, verify your name at top right corner of page
Click on Accounts
Select Salary Slip option from drop down
Click on Get Salary Slip
Select Month, Year to download
Click on Get and your Spark salary slip for the selected month will shows on screen (Payslip for Kerala Employee is now shown in the new tab and from here you can wish to just view or get it downloaded in your device using the options shown)
Requirements to Access Spark Login
To access the Kerala government Special website to get your Pay Slip, you need to have this basic information. This basic information must require accessing the SPARK portal for Login and generate new / forgot password as well.
Permanent Employee Number
Date of Birth
Email Address
Mobile Number
Now Check>>> Kerala Dearness Allowance
What does Kerala Employee PEN mean during SPARK login?
PEN stands for Permanent Employee Number. This may used as your login id while you try to log into the SPARK Kerala employee HRMS platform.
Is this portal applicable to download KSRTC salary slip too?
This is the portal for all government employees of Kerala, So, G Spark KSRTC salary slip may download through this Spark login with valid credentials.
May Find>>> Kerala GPF Statement
Is Spark HRMS login the official website for Kerala Employees?
Yes, this is the official Kerala employees HRMS website through which you can check your employee details, information and download payslips as well.