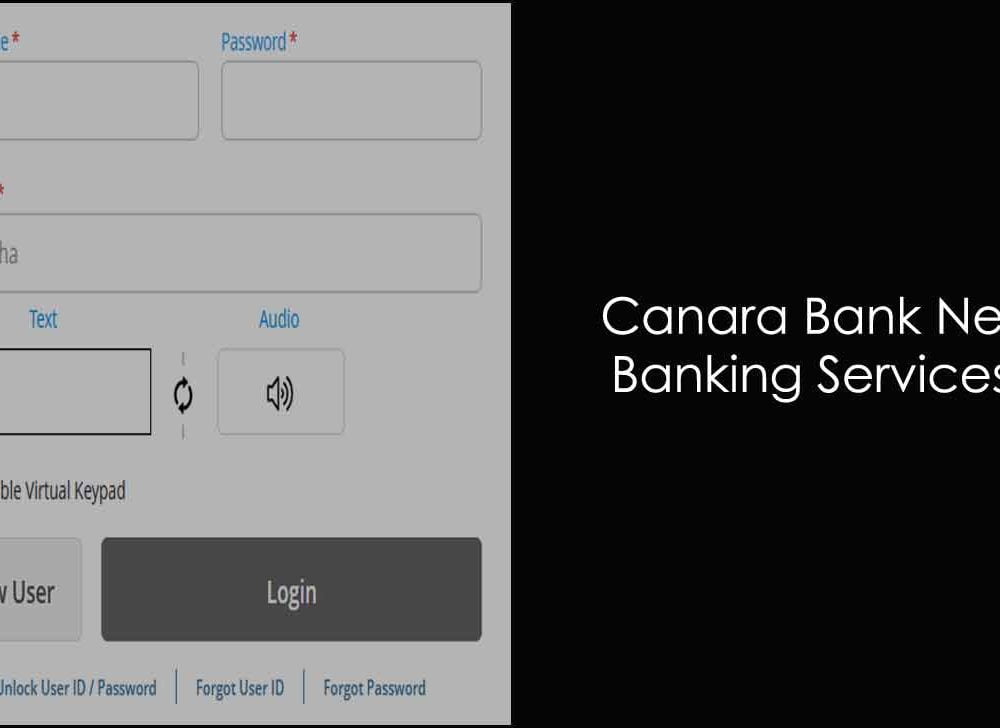 Net banking facilities by Canara Bank is available for both Retail and Corporate Accounts, and the facilities through Internet banking will make your work easier in terms of managing your bank account.
Easy transactions will make you walk to banks and get you updated online, where the customers having an account in Canara Bank do need to get themselves registered with online banking facilities in order to enjoy the features.
Thus this needs to be secure, as your unique login credentials will allow you to manage all services of your account and thus having them not shared with anyone is your major task.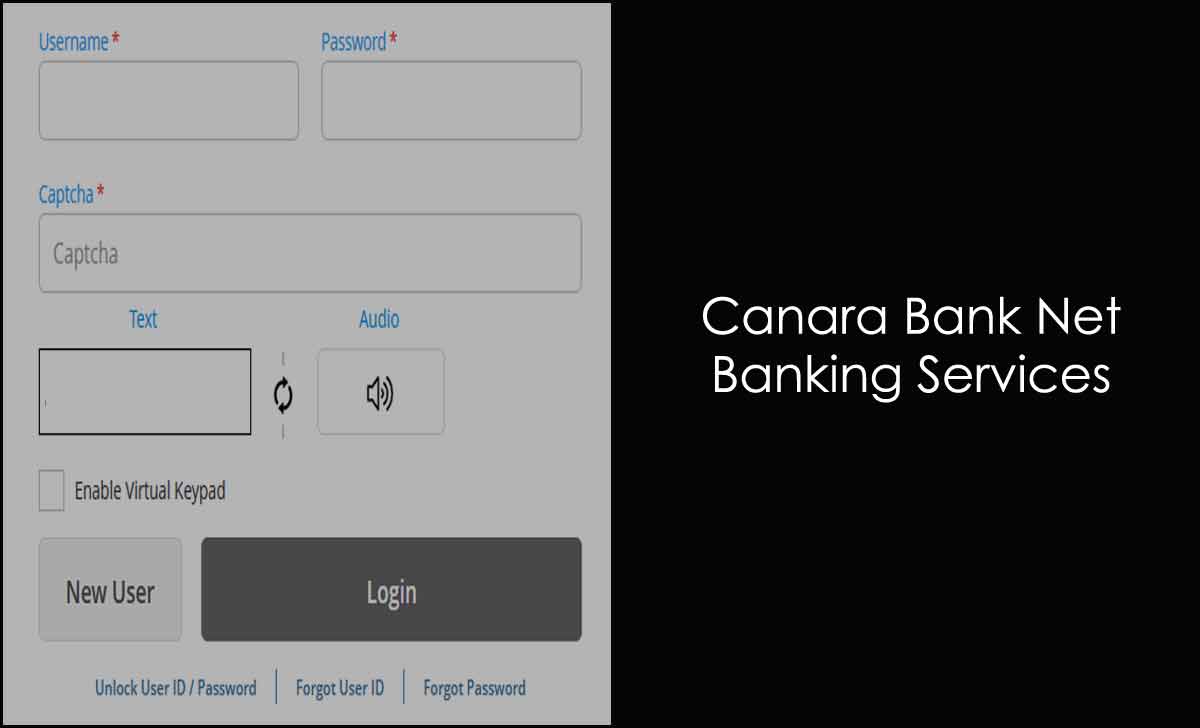 Canara Bank Net Banking User Creation
Here we will get you a detailed process to get the Canara Bank Net banking service activated for your account, follow these steps to have a smooth activation of your net banking service.
Go the Canara Bank official net banking website canarabank.in
Click Net Banking Retail > New User

You will be taken to New Registration Terms & Condition Page

Click I Agree button proceed to the user creation page
Enter your account details to fill the application form (Account Number, ATM cum debit card number, Registered mobile number, Customer ID,)
Click on I Agree to continue and to send an OTP to the registered mobile number
Enter the OTP > Click on Submit button
Create a Password for your Net Banking account now

Once this is accepted, you will be directed to the main home page
That's it, and this is how you will be creating / registering the Canara Bank Internet Banking user account with your unique credentials.
Canara Bank Net Banking Login
Once you have activated your internet banking account and got the user credentials, then you can move to the below steps to login and access your Canara Bank online banking page.
Visit https://www.canarabank.in > Net Banking Retail or by direct login at candi.canarabank.in/omnichannel/?
Enter your User ID > Password created
Fill the Captcha code
Click on Sign in Button and wait for some time

In a few seconds, the Canara bank will accept your credentials and allow you to log in to your unique Banking service page of customers, and this page is unique having your entire banking details and making you free to access the services.
Can I use the same credentials of Canara Bank to Pay Online Bills?

Yes, the credentials for your online net banking will be always the same and similar, and thus once you move to the payment page for any transaction, then you can select the internet banking option and select Canara Bank from the list, So in the secure gateway page, you need to pass your User ID and Password to allow it to deduct the amount from your account.

Will I be getting an SMS to my mobile number from Canara Bank Net Banking?

The Canara Bank will automatically enable the mobile SMS features, once the customer has activated their online banking service, and so if you make any transaction with Canara Bank internet banking, you will be sent an OTP SMS for confirmation of payment deduction.

How to change the user ID for Canara Bank Net Banking?

The User ID for your net banking created will be linked with your Canara Bank Account details, and thus once an ID is created, it cannot be changed as it will affect all your Net Banking settings.