Anyone who has bought the property in Karnataka must have to apply for mutation and check for Bhoomi RTC Mutation status online, such that their name will be added in every service that is provided by the local municipality.
In past days these entire processes of mutation were taken through manual work but with implementation of Bhoomi login Online service. the citizens can utilize the option of citizen portal and apply for mutation through online.
Have you applied for the mutation through the Bhoomi RTC Mutation online, then you can get to know about the status? Here are the steps which you can follow and view the mutation status.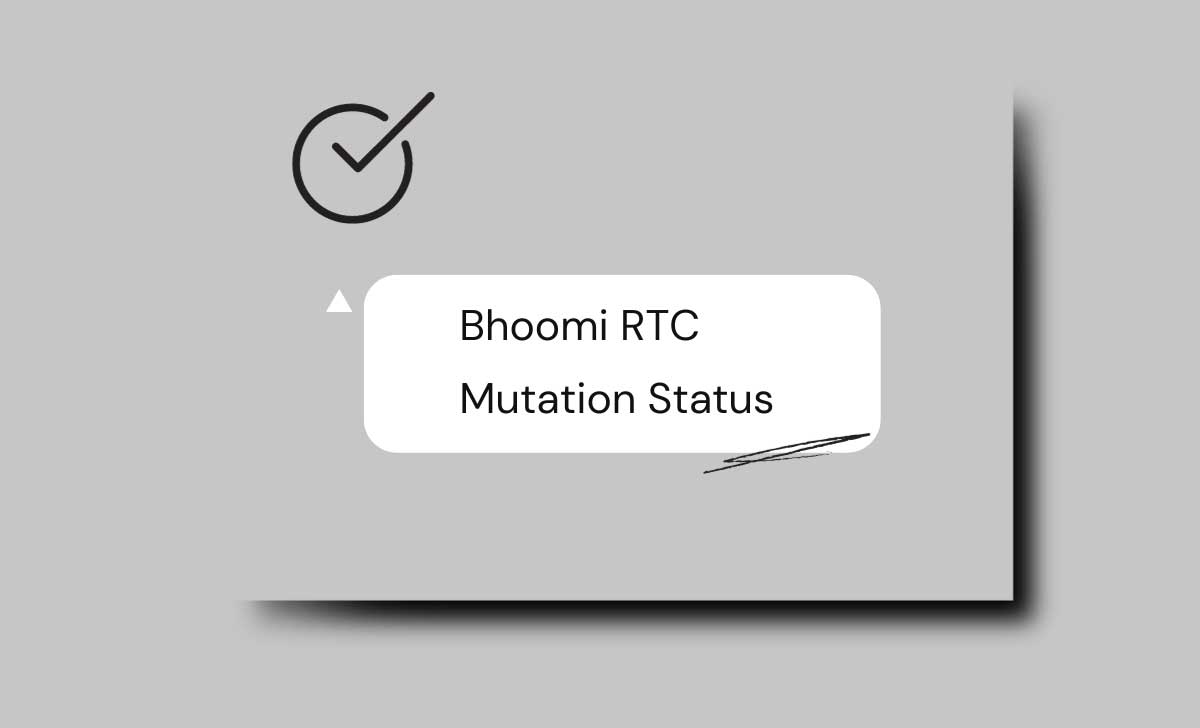 How to Check Bhoomi RTC Mutation Status
Visit the Karnataka land records from https://landrecords.karnataka.gov.in/Service12/MutationStatus.aspx
Click on Project and then select the Bhoomi Portal form list
Next tap on Services and then select View RTC & MR form drop down
In Mutation page, click on Mutation status and wait for new page to load
In Bhoomi Online Mutation status page, select the district and taluk
Also fell hobli, village and survey number along with Sunroc number
Next select Hissa number form drop down and click on fetch details
That's it, the details of Bhoomi Online Mutation status for your details provided may listed on screen.
Check the details updated and get to know about your Bhoomi RTC mutation status.
Click on the view button to download mutation document if the entire process for mutation pending status in Karnataka completed or not.
Why is my Bhoomi RTC, mutation status still in pending state?
The Mutation pending status updated by the revenue official or municipal official of Bhoomi RTC as based on your proceeding of the file in their department.
If their file still not taken up or having any pending files to update, then the mutation status may return as pending. As well, if any extra document require or anything else to add to start mutation, it may clearly update in this page.
Does Bhoomi Online Mutation Application process free?
The Bhoomi Portal is the exclusive portal that may brought to the citizens of the Karnataka state. Thus to ensure that they provide similar services regularly, they do charge processing fees for every service.
Bhoomi Online Mutation does charge Rs 35 as minimum charge for applying for mutation.
Why my Bhoomi Online Mutation rejected?
In case the documents uploaded during the application for Mutation in Bhoomi RTC online portal are not proper, the mutation may rejected, and the applicant has to review the documents again and resubmit the mutation with original documents as per the property.