Find complete Spice money login details presented for banking like Aadhaar-enabled payment services (AePS), money transfer, UPI cash and how to go for Spice Adhikari login…
Spice Money
Spice Money is a multidisciplinary digital and Banking Services, has been popularly in use by individuals. Where the Spice Money login seen to promote banking services in rural areas with AePS, where the trending Apps don't make their way.
It is an online payment service platform, which is open for everyone with various options to the Agent and Distributors. Spice Money includes all basic services, through which the money transaction for bill payment can process.
Having used this tool the individual can make their payments for different services such as Gas Bill, Electricity Bill, PAN card, and many others. The banking services happen through Aadhaar Card like settlement, balance inquiry, money withdrawal and more easily processed using Spice Money.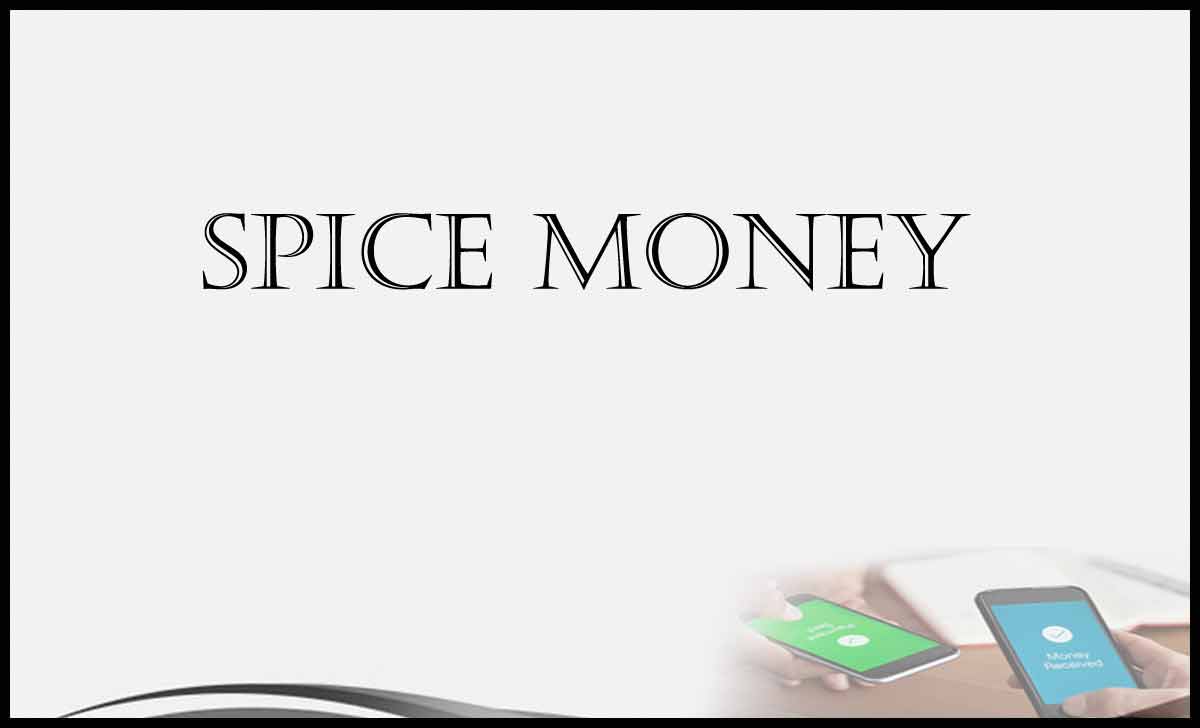 Every individual who wants to use it, needs to get themselves register into Spice Money and get their official ID on generation. In this article, we will describe to you how to get Spice Money login and access its features.
| | |
| --- | --- |
| Web Portal | spicemoney.com |
| Customer Care at | +911203986786, +911205077786 |
| Email helpline | customercare@spicemoney.com |
| B2B Helpline Number | 0120-4026700 |
| Queries & Complaint for Money transfer using PPI | ppicare@spicemoney.com |
| Grievances | grievances@spicemoney.com |
How to Get Spice Money ID
The ID is very much important to log in and access the services from their official websites. Here are the methods through which Spice Money ID is generated.
Method 1: In this very first method, the individual must get in contact with the distributor to get their ID. The document needs to submit to the distributor along with all other details. They will register your information in the Spice Money and upon successful verification, you may given an ID which you can use to login into the Spice Money page.
Method 2: Registration from Spice Money official website is the second method to get your user ID. Here you need to process the registration with your registered mobile number. Once processed, you will receive a call based on your information provided, the identification may done. Then your respective Spice Money ID will be provided to you.
Spice Money Login
Registration
To login to Spice Money, you must have registered yourself in it. Here is the process you can follow and get yourself register with Spice Money.
Visit the official website of Spice Money and click on Register button
Provide your Name, Email ID, Mobile and PIN code for address
Insert your PAN number along with the Aadhar Card or Voter Card
Upload the photocopy of this and click on to submit button
That's it, the details provided by you will check with the uploaded documents, and upon successful verification only. An official message with registration may sent to your mobile number.
Process for Spice Money Registration After Upload
Once you uploaded your documents, you will receive a call in which the details about ID and process may ask. Then you need to send your documents again through WhatsApp to the number provided.
Along with this registration processing fee of Rs 1500 needs to pay. The Activation of your Spice Money Account may done once the payment confirmation is made.
Spice Money Agent Login
If you're an agent of Spice Money, to use its services of, they must log in with their specific user ID and password to access the Agent page.
Visit the official website of Spice Money by using link b2b.spicemoney.com
Now enter your user ID and Password in the agent ID column login
Tick on Agree button and click on Login to proceed further
That's it! The Agent Login to Spice Money has been successful, here you can make multiple transactions and provide the services to everyone around you through Spice Money.
Spice Money Adhikari Login
The service also has a mobile application, which thus allows the individual to easily access their service. Here are the steps that you need to follow to get the Spice Money mobile App login successful.
Go to play store and download the Spice Money Mobile Official App from play.google.com/store/apps/details?id=in.spicemudra&hl=en_IN
Enter your Adhikari ID and Password in Login to Spice Money
Now tick on Agree Terms & condition, then click on login button
An OTP may sent to your registered mobile number, for verification
Enter the OTP and click on proceed, to view the mobile page
That's it, The Spice Money Mobile App login is now successful, and you can now proceed to use their services from mobile.
How many PAN cards from Spice Money were dispatched?
The PAN card registration and the process of disbursal are the same as you do it from their PAN card website. Here you only have used an interface as Spice Money which makes you work easier with a direct link for having a PAN Card.
Features of Spice Money Login
Here are some lists of features of Spice Money, which you can look at and find out how beneficial this website is.
The balance inquiry may processed more than multiple times in a day
Can send SMS of cash withdrawal to customer mobile number
Get VLE ID if you have used PAN card for Spice Money
Can transfer wallet money to bank account with very minimal charges
High commission on transaction and attractive schemes
Round the clock customer support available
Services Provided by Spice Money
Here is a long list of services which can access through Spice Money official website.
AEPS service
Mobile Recharge
Flight Booking
PAN card Service
Mini Statement
DMT,
Aadhar Pay
DTH Recharge
Hotel Booking
Electricity Bill Pay
Life Insurance
Gas bill,
Water bill
Cable TV and more.
How to Transfer money from SpiceMoney Login to Bank
Struggling to send your money from Spice Money to the Bank account, after successfully Login into the account. Follow these steps to get your work done.
Visit the official website of Spice Money and login with your credentials
Now click on AEPS settlements and then choose amount to transfer
Use IMPS or NEFT transfer mode for fast transaction
Verify the bank account or change it in case if you have any other
Click on Transfer button and wait for few seconds in same page
That's it, the selected amount may sent to your bank account instantly without any charges. In this way, you can move your Spice Money from the bank wallet to the Bank account.
What is the cost of the Spice Money Mini Statement?
The customer does have a facility to get the mini statement from Spice Money. Spice Money does charge a minimal charge of Rs 3 for providing their mini statement.
Can I select anyone from the Spice Money commission Chart?
Yes, individuals can make use of the available charts from Spice Money. They can choose any of the three available charts to activate and get the benefits accordingly.
What are the Charges for AEPS transfer from Spice Money?
Spice Money charges a minimum of Rs 5 for the transfer of money from Spice Money wallet to Bank account which is around Rs 25,000. Any amount higher than this amount will charge at Rs 10.
What is the List of Associate Banks for Spice Money?
Indusind Bank, RBL Bank, Yes Bank are the Spice Money associated banks that use their interface for any money transfer or termination of money.