Now utilize the chance of SBI ATM Debit Card PIN Generation online through net banking, Check how to change existing debit card PIN in online on login to internet banking, Find whether the registered mobile number is mandatory to change SBI ATM PIN…
SBI Debit Card PIN Generation
This is the easiest and the most convenient way for generation of SBI ATM debit card pin in 4 digits using online banking, By using this process, the customer not required to visit any ATM machine.
The customer he/she himself can set up the ATM pin at the vicinity of his home, where the prime requirement of the account holder should have his SBI registered internet banking facility activated, so let us look at each point in a new procedure in detail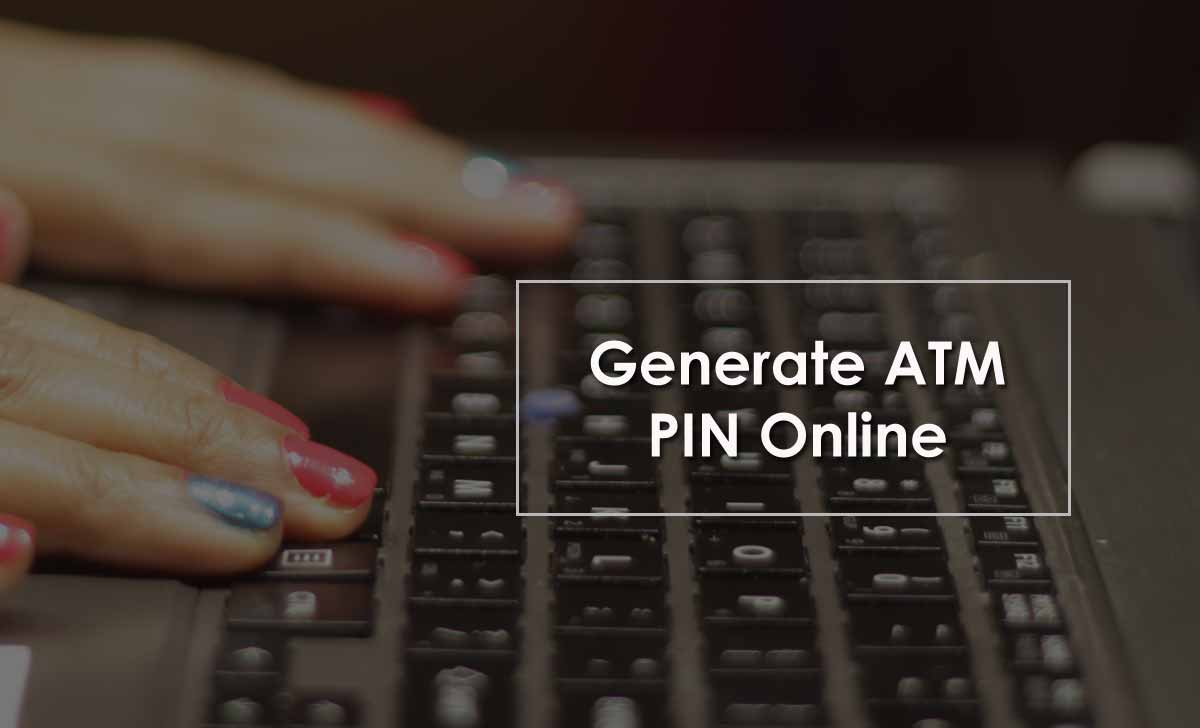 SBI PIN Generation Online
Login into SBI Internet Banking portal onlinesbi.com using the account credentials (username, password, and captcha code shown)
From the main menu, select e-Services
Select ATM Card Services
Choose and Click ATM PIN Generation
Select one option, either Using One Time Password (OTP) or Using Profile Password to validate

If you select Using Profile Password option, you may taken to a new page to enter profile password
If Selected OTP, then your registered mobile will got an SMS for OTP, then enter the received OTP

Select the account linked to the debit card, for which you need to generate the PIN.
Click Continue

A new page will then display all your existing debit cards, then select the one for which you need to generate a new PIN or change the existing PIN

Click Submit

Immediately the customer taken to ATM Card PIN Generation page

Enter any two digits to create a new PIN and click Submit

As soon as you submit, you will receive the last two numbers of your PIN through SMS. It is on your registered mobile number

Enter four digits of your new PIN

Enter the two digits you have chosen earlier and the last two digits received on your SMS and click Submit

You will now see a pop message on your screen, which says that your ATM PIN changed successfully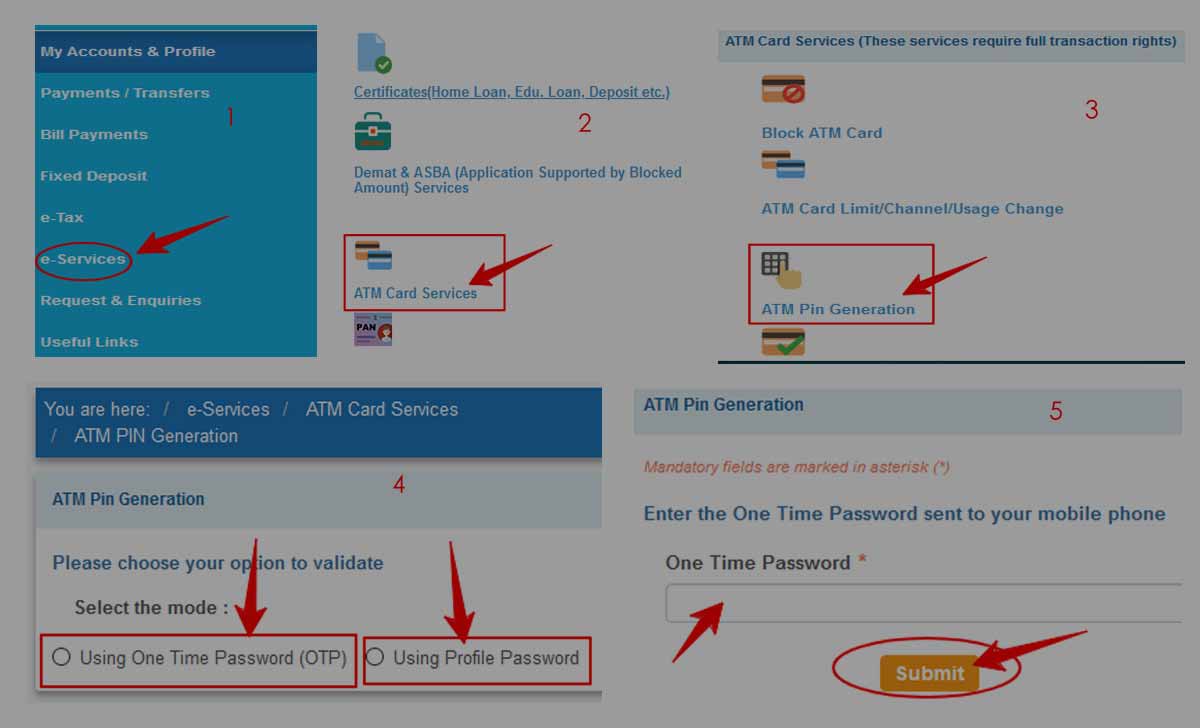 With this above simple procedure, you can change the existing SBI ATM PIN or ATM PIN generation for new SBI debit card in online by net banking from anywhere across the globe on login to the net banking services. For more details, visit sbi.co.in
How many times can i change SBI ATM PIN in online for existing debit card?
At present there is no limit, you can change ATM PIN in online at any time.
Can we change SBI debit card PIN for forgot PIN cases also?
Yes, only through SBI Internet Banking login, you can change the debit card PIN with new without old password.
Is there any charges for generation of SBI ATM PIN in online?
No, at present the facility is free for all registered net banking users to provide hassle free transaction from home.
If selected profile password, is mobile number mandatory?
When selected profile password to reset the PIN, it is not mandatory, then after after login to the page, to generate 4 digit PIN it is mandatory to receive the last two digits of ATM PIN.
Can we have any facility to change mobile number at the time of PIN generation?
No, only the registered mobile number with State Bank of India allowed to get the OTP, and there is no option to change the mobile number at that time.