Do you want to recover the forgotten password for SSO eMitra login of Rajasthan state, then just check how to reset the forgot password in online or with SMS for Single Sign On which is one digital identity for all applications…
After receiving Rajasthan SSO eMitra user ID, you might be lost the password due to some reason and want to reset immediately or after some time, at that time you have two options without any charges to recover the same from user (employee) hands.
Let's do check in detail for the two processes, and you can go over the below steps to retrieve or reset the password directly with the following process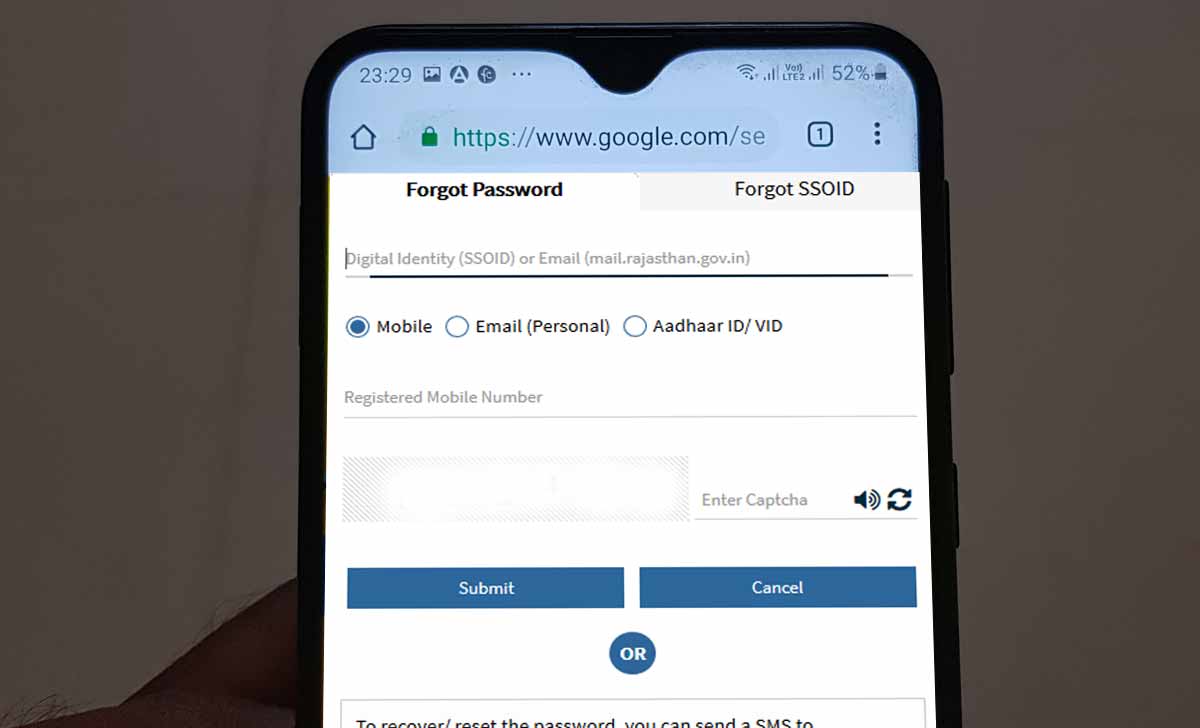 SSO Rajasthan Password Reset
Go to this link or follow this URL https://sso.rajasthan.gov.in/signin in the browser
Click on I Forgot my Password
Press Click Here
On the next page, you have to enter the SSOID or email address
Then select either Mobile, Email (Personal) or Aadhaar ID/VID and enter the details
Next enter the Captcha from the image and then click on Submit button
You will receive an OTP on registered mobile number
Enter the OTP in the box
Provide a New Password
Once done Click on Submit button and you have changed your password
Reset SSO Login Password by SMS
Registered users of the SSO eMitra web portal can reset the SSO login forgot password through an SMS from the registered mobile number with the following
| Syntax | SMS Sent |
| --- | --- |
| RJ SSO PASSWORD | 9223166166 |
Note:- The user must login to the SSO portal atleast once from 07.09.2018, then only the said process will allow you to retreive the forgotten password.
With this above simple process, the employee of Rajasthan State Government or Citizen of the state can reset with new password to login SSO eMitra account, so there is no need to worry at any time, just have your registered mobile number and email address and reset the forgotten at any time.