Simple process to check land conversion status in Karnataka with new online steps, Just find 3 simple steps to check DC conversion status online…
Karnataka, a wide spread with agricultural lands across its geography, and if you already own agricultural land which submit for a land conversion request to convert to nonagricultural lands.
Most of the time this request raised to convert agricultural land which does not yield as many crops required, and its soil fertility lost as well. According to the Karnataka BHOOMI RTC Act, the agricultural lands may converted to non-agricultural land for commercial purposes. This may use only after the proper permissions and conversion request approval by checking DC conversion status.
Follow the article to learn how to check your land conversion status Karnataka through Nadakacheri. If you have already applied for a conversion request then you will have receive Affidavit ID which is your document request or else User ID through which you applied for the land conversion request.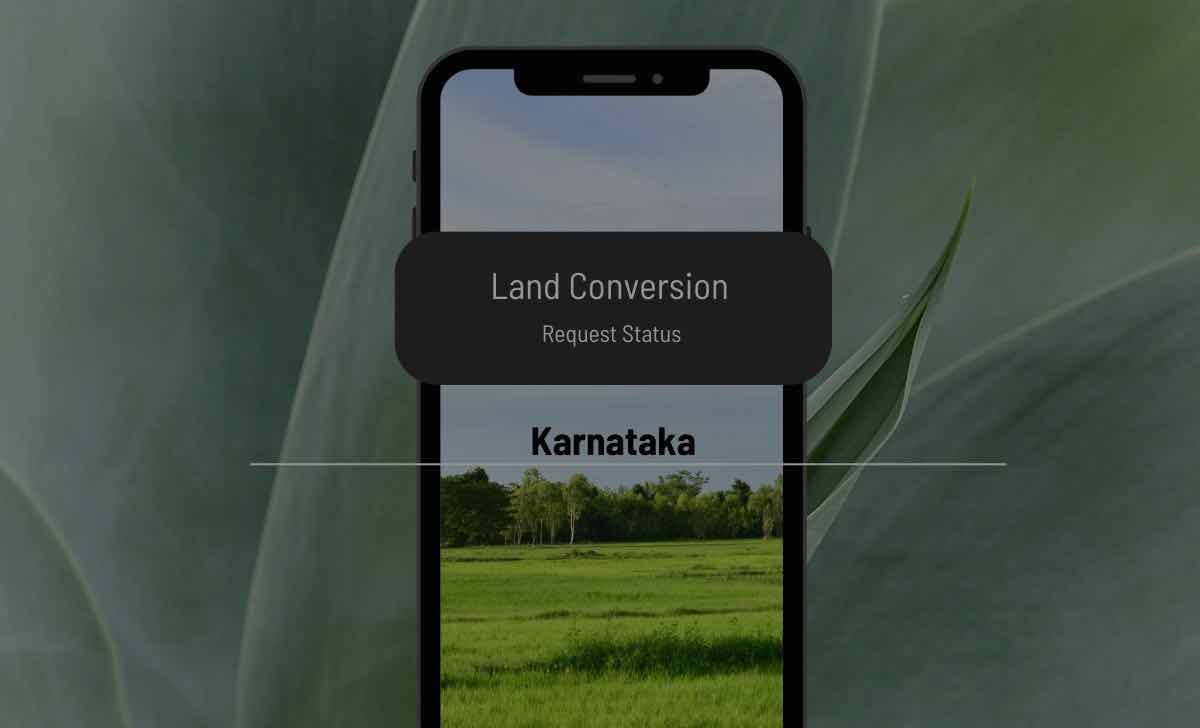 Land Conversion Status Karnataka
Open the Karnataka land records conversion status checking page from here https://landrecords.karnataka.gov.in/service80/
Select either Affidavit ID for affidavit-based land conversion status or User ID
Enter the number on the ID
Next click on the search button and then the land conversion request details will be shown below under Raised Request Details.
In this way you will be able to check your land conversion status in simple steps.
How to Check Land Conversion Status in Karnataka
If you have already submitted the request, then in order to check land conversion status you will have to go to the land records conversion request status checking page and then select between affidavit ID or the user ID.
Next, you need to enter the ID. Click on search and check your details for the land conversion status easily under the raised request details.
What is Bhoomi Land Records Conversion Status
The Bhoomi land conversion status in Karnataka, a well-known process, allows the owner of the land to raise a request to convert their land records from agricultural lands to nonagricultural lands.
How to Download Land Conversion Certificate Karnataka
Once you check your land conversion request status, if it shows approved then you can click on it and save the page in PDF format allowing you to use it as a certificate.