To ensure the safety and comfort of the passengers, aircraft companies recruit flight attendants. They serve as cabin crew. When I was a kid, I used to fantasize about becoming a flight attendant. But nowadays, the flight attendant is not the glamorous job it was. With time, the payment metrics of a flight attendant have changed.
Airlines pay the flight attendants on per hourly basis only. This doesn't mean that if they are on duty for 14 hours, they get paid for 14 hours. They get paid only for the hours they remain in the air. Not only this, but the base pay also varies. The base pay depends on
Level of experience of the Flight attendant
Total Working Hours
Airport from which they fly out
Plane on which they serve.
But unfortunately, this is to be noted that the median hourly wages of flight attendants have dropped by 26% if we look at the data between the periods of 1980 to 2010.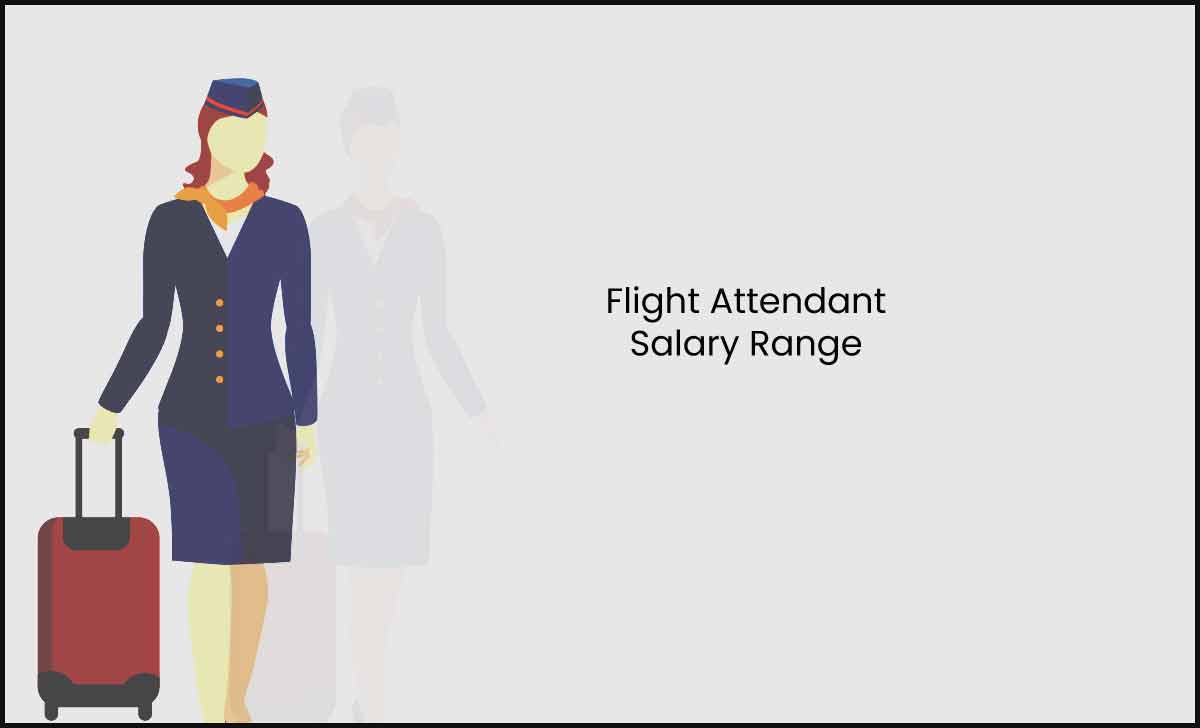 This is a common question for most people who want to become flight attendants or want to know anything about a flight attendants is How much do flight attendants get paid?
Well, it majorly depends on the flight for which they are serving. Here, I am giving you just an average salary for most of the aircraft companies. This is rough data, which will give you an idea about which airline pays flight attendants the most.
Average Flight Attendant Salary
| Airline | Average Salary |
| --- | --- |
| Delta | $ 40,236 |
| JetBlue | $ 42,500 |
| Southwest | $ 42,000 |
| American Airlines | $ 43,460 |
| Spirit | $ 39,000 |
| Frontier | $ 29,400 |
| United Airlines | $ 44,129 |
In the above list, the average of the lowest and the highest salary was given to the flight attendants is highlighted.
How Much do Flight Attendants Make
If we talk about the fresher flight attendants, the highest payment is given by JetBlue, which stands at about $ 32,000, followed by Southwest Airlines, which stands at about $ 30,000.
For those, who are having experience, Jet Blue and Alaskan Airlinespay higher, For seasoned flight attendants, Jet Blue provides the highest salary range stands at about $103,000. But Alaskan airline gives a little higher $ 113,000.
Also Check: Online Check In for Flight, Find Web Check-In Advantages
American Airlines Flight Attendant Salary
American flight attendants get the chance to earn commissions, profit sharing, and bonuses along with their regular salary. The lowest salary offered is about $ 30,000 and the highest salary stands at about $86,000. The average of the additional forms of pay stands at about $ 2,825 per year.
United Airlines Flight Attendant Salary
The fourth largest airline and most popular airline in the US is United Airlines. United Airlines flight attendants' salary is mostly fixed on per hourly basis. The lowest salary stands at about $28 to $30. As the career develops one might get around $40 per hour as a flight attendant. It can further increase to $64 per hour if you become one of the top flight attendants.