Download or print PSPCL pay slip for working employee for the month of November 2023 salary to check regular income, savings, and deductions every month at PSPCL HR. Find steps to download the payslip from PSPCL HR data and also for how many months do you allow to get the previous salary slip…
PSPCL stands for Punjab State Power Corporation Limited (PSPCL) and is located in Punjab and serves as the major line of Electricity distribution all over the state and regions connected to it.
As such a big industrial output it is, there are a lot of people who work for the PSPCL as employees from different ranges as their jobs and positions vary, and in this article, 99employee will go over the brief view of different employee payslips and the ways to access them through PSPCL HR data.
PSPCL Employee
As we all know that there are different positions and each position has a certain grade pay with a pay scale on new payroll which is fixed to each one of them, and below you can see the average PSPCL salary ranges mentioned in employee salary payslip for the different positions that are available in their business.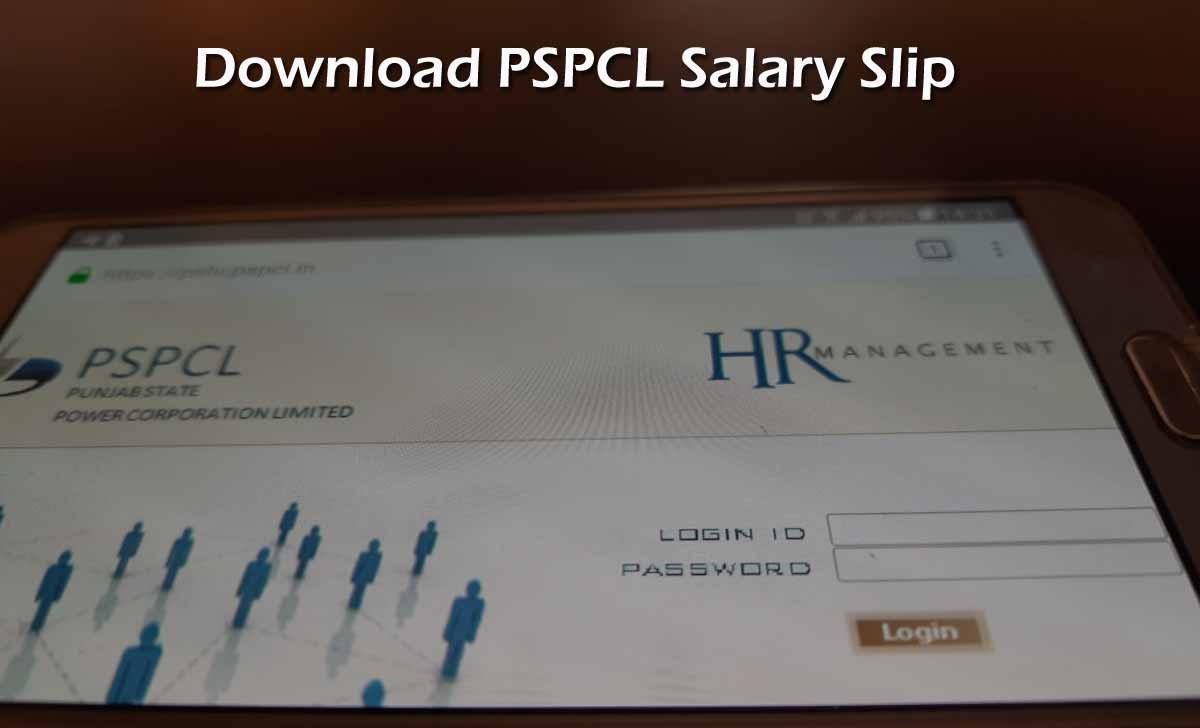 Junior Civil and Electrical Engineer – Grade Pay of Rs. 5350
Clerks with a grade pay of RS. 3400
Revenue Accountant & Divisional Superintendent Accounts with a Grade Pay of Rs. 5400
Grade 2 Electrician and Steno Typist with a Grade pay of Rs. 3400
Internal Auditor with a Grade pay of Rs. 5350
Accounts Officer of Grade pay of Rs. 5800
All the above posts are for people who are on roll at PSPCL HR, but the salary slip which the employees receive are obviously different which comes with benefits and deductions.
So, at the end of the month or sometime you have to download the PSPCL pay slip and you can do so with new process as mentioned above.
PSPCL Pay Slip
The company provides official PSPCL HRMS search engine via their account details in order to check their salary slips for the month or any time duration available in PSPCL HR system, so do follow the below method
Open the browser with PSPCL HR link https://pshr.pspcl.in
Enter Login ID and then the password,
Click on the Login button
This will give you access to your employee account at PSPCL
Click on Payslip
Select the month required
Download / Save / Print the PSPCL pay slip for the month required from HRMS portal.
Also Read: Retrieve PSPCL HRMS Login Forgot Password
Can I download PSPCL Pay slips for the last 6 months?
Yes, once you have logged into your account you can go to the payslips section and select the timeframe in which you want to download the payslips according to and click on the download button to get the PSPCL pay slip in PDF format.
Also Read: PSPCL Pensioner Employee ID
What if I lost my User ID for PSPCL Pay Slip?
Do not worry because even if you lose your PSPCL HR User ID, it is still linked to your registered mobile number and you can follow our above guide to find the user id of PSPCL HR using your employee id and date of birth.