Confusing about how to download Form 26AS and password? If yes, then I am here to help you out, Form 26AS is also known as the Annual Statement, issued under Rule 31AB, and it is a consolidated income tax statement that has all the tax related information related to the PAN (Permanent Account Number), also, it is highly recommended, that you verify your Form 26AS before filing your income tax return (ITR).
In this article, I am going to talk about how to download Form26AS and password, So let's just head into the topic without wasting much of the time, with step by step process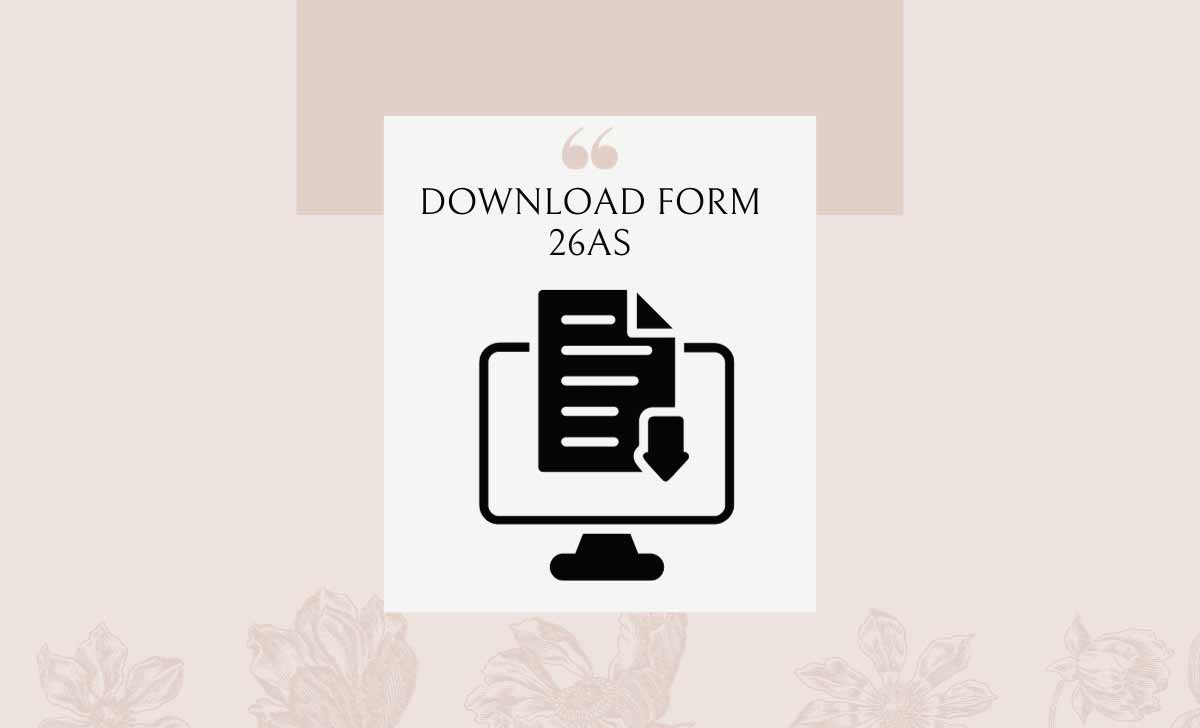 How to Download Form 26AS
Open TRACES Website link at http://www.incometaxindiaefiling.gov.in/home to open Form 26AS
Click on View Form 26AS (Tax Credit)
Choose the assessment year (One can view Form 26AS from Assessment Year 2009-10 or FY 2008-2009)
Simply choose the format.
Enter the Verification Code
Click on View/Download.
In case if you have selected HTML Format, then scroll down to see details of Tax, and It does not require a password.
If you have selected PDF form of Form 26AS is then a password protected file will get downloaded.
Lastly, if you have selected a text format, then a password protected zip file gets downloaded.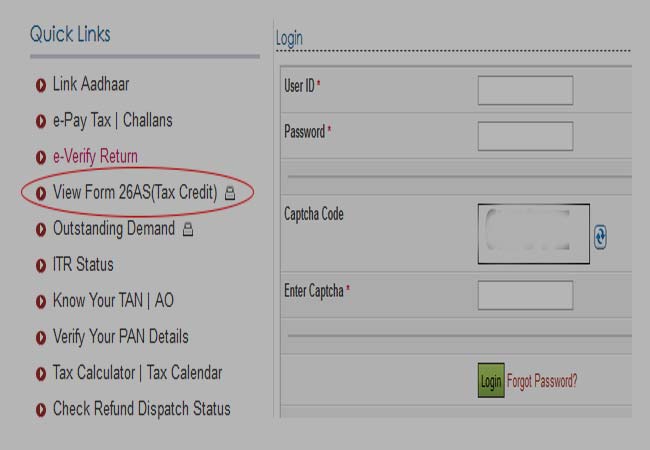 What is the common password pattern to open downloaded FORM 26AS?

At anytime Form 26AS will be opened with your date of birth in the given format, i.e. DDMMYYYY, Ex:-If date of birth is 1st May 1985 means, your downloaded Form 26AS password is 01051985.

If any found wrong in Form 26AS, can i correct them?

Except Name and Address details, you can't correct anything, To do the changes in Name and Address in Form 26AS, you must apply for the correction in PAN card data.

If an employee salary debits with tax and not shown in Form 26AS, What to do?

It means, the employer of such employee does not remits the advance tax into the employee PAN account, so the advance tax entries does not appear in Form 26AS when download.

How can I download 26AS directly from traces?

You can download 26AS from traces by logging as tax payer with your PAN or AIN for PAO. After that, click on assessment year and download the Form 26AS.

How can I view 26AS without login?

You cannot view Form 26AS without login. You can view only the format but not the Form 26AS with all your tax deductions from source.