Stockbroker is a middle man between the stock exchange and an individual. As investors cannot directly buy or exchange the stocks from the market, as they have to done through Stockbrokers. A proper trading account has to open through a Broker and get a valid Platform to sell or buy the shares.
These processes will be through Stock broker and in service of these options, they will charge some minimal service charges. They also refer to as professionally trained individuals, who sell or buy on recommendations of their clients.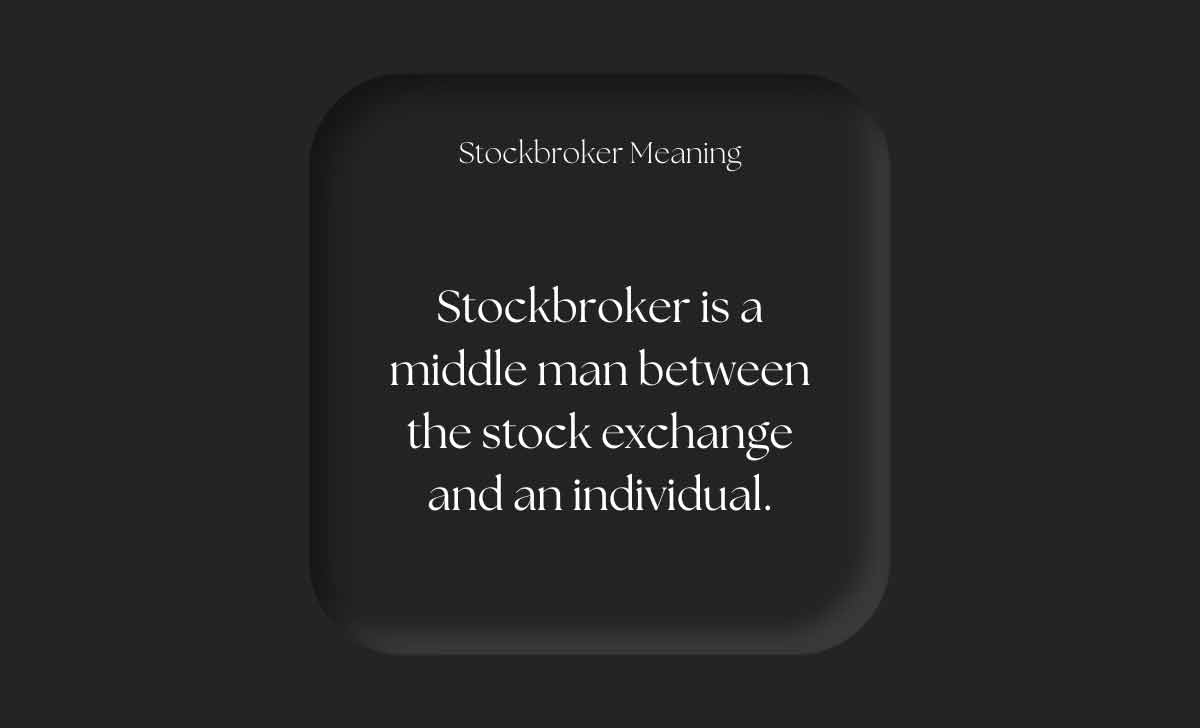 Stockbroker in India
In India, there are two types of brokers
Full Service Broker
Discount Broker
Let us go in depth about these types to know how their works are being classified.
Also read: NSE Holidays
Full Service Broker
These are usually big companies with several outlets in India and charge high brokerage. The trading account and demat yearly subscription does also have higher charges. Some of the full Service Stockbrokers, do call individuals to places where they can directly sell or buy orders. They process your orders through the internet and manage good space for offices to deal with the trades.
Also read: NSE Pre Open Market
DIscount Brokers
These Stockbrokers are fully online based and they are only available through the online Mobile App or Website. They cannot connected through phone calls to execute your order and they actually charge very low as compared with the full Service Stockbroker. Conditions and expression of trades here are different, which remain all conditions on your decision only.
Also read: Share Market Timings
Condition of Opting Discount or full Service Stockbroker
Here are some options which you can use and learn when is the best time to opt for a discount broker for your trades.
Choose a discount broker if you want to save money, as they do well at minimal charges.
Discount brokers are better for traders who do long term and position trades
Don't consult a discount broker if your intraday and if your not well to maintain a computer or mobile app
Opt for Full Service broker, to have full options of trading and make heavy investments in investment with utmost risk
Also read: How to Transfer Shares