Pay your PNB credit bill payment in online with in due date by different payment options using debit card, PNB net banking or NEFT / IMPS and more through billdesk or pnbcard.in login, Just check the portal for online payment modes and other allowed options for credit card bill payment within due date…
Making credit card payment for Punjab National Bank is quicker if you know about their official portal, and the link does provide them with a direct page to fill in the PNB credit card details by proceeding to pay the amount.
Where the option is also available for someone who has acclaimed the PNB Credit Card but doesn't have an account in Bank, so do follow the steps written below to pay the credit card bill in quick steps.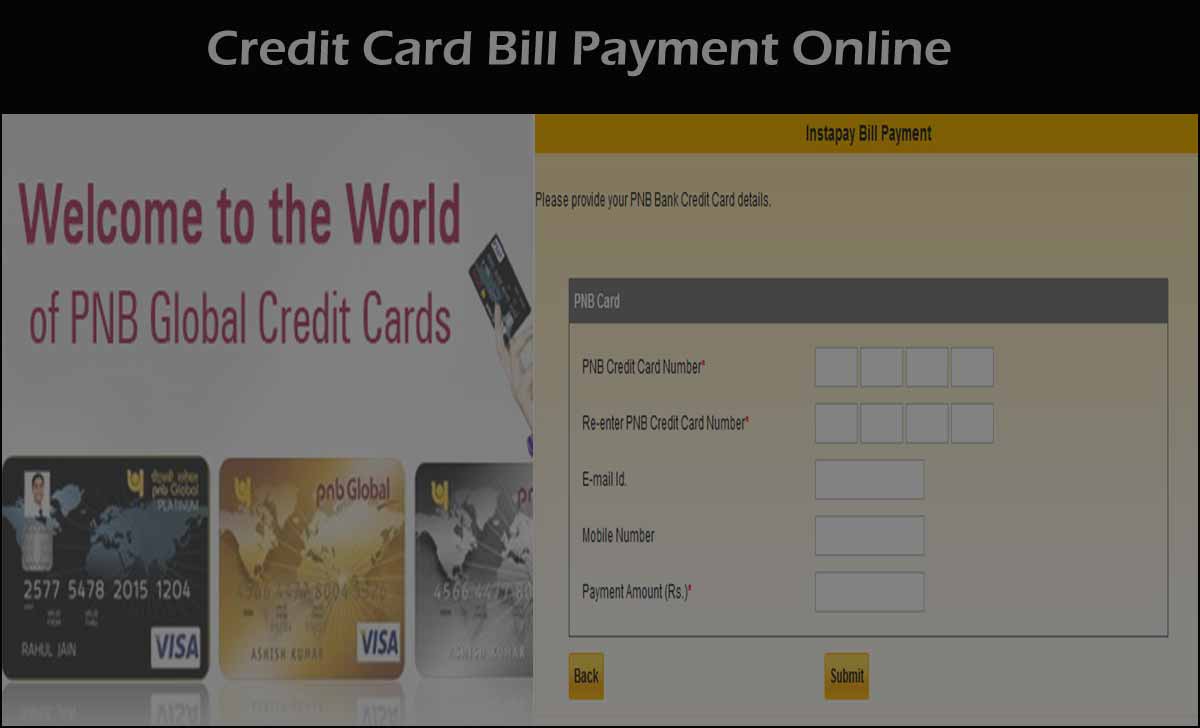 PNB Credit Card Payment Online
Firstly, vest the PNB Credit Card page using pnbcard.in
Enter your Username, Password and Captcha code shown on screen
Once your PNB Card page is launched, check the due amount here
Note down the Due to be paid
Search for PNB Credit Card online desk
Let the Punjab National Bank Credit Card Bill desk page get open
Provide your Credit Card details as shown
Fill Credit Card Number, Email ID, Mobile Number in columns
Enter the Due amount in Payment amount
Select Bank
Click on Pay Now button to proceed
You will be taken to Bill Desk Payment page to enter credentials
Enter respective bank Login Username and Password to proceed if using online banking mode
Once OTP is received, Enter the OTP and confirm the payment
Page will let you wait for 30 seconds and redirect to PNB Bill desk
Note the successful transaction reference number, as the payment done will be reflected.
How much time it will take to clear the PNB credit card due after payment?

If paid using net banking or debit card of PNB will take 30 minutes to update, whereas using other payment modes will take a maximum of 48 hours.

Can PNB Credit Card payment be paid through Offline?

Yes, customers can visit the nearest Punjab National Bank branch and fill the deposit form with entering the Credit Card details. The due outstanding amount should be filled in form and paid to the cashier offline to make the Credit Card Payment.

What Happens if Credit Card Number Entered is Wrong?

Customers should fill the Credit Card number twice and even if the mistake is done, then they need to call the Punjab National Bank Customer service number and raise an alarm of wrongly paid amount. Money will be auto credited to the debited account within 72 hours of time, else customers can use the Service Reference number for further complaint.

Is there a limit set by Punjab National Bank for Credit Card Payment?

Customers are allowed and said to pay the minimum due amount to not fall in the defaulter list, and the other amount customers can pay is the maximum amount equal to the outstanding amount of Credit card due for each month.