For Vehicle owners of Maruti Suzuki, it is important to note that, they must have a copy of Maruti Insurance policy download copy in their devices, because at anytime the requirement is more after renewal or purchase of Maruti Suzuki Insurance.
If you have a four-wheeler vehicle, then it should ablaze to drive around. As a responsible person and citizen, you might get purchase of insurance and make on your vehicle right under General Insurance service.
We all know how trustworthy Maruti service is, and there are millions of cars that are sold by this company not just in India but all across the world which makes them more reliable.
The company provides 6 years (including present) of Maruti Insurance renewal copy to users from their database in online, so Just check the simple steps to download the copy.
Maruti Insurance Policy Download
Open your browser with marutisuzukiinsurance.com
Tap on Policy Download
Enter Car Registration Number or Policy Number Existing
Click Submit
Find 6 Years Policy Numbers
Verify the Policy Number and Policy Expiry Date available in each row for 6 Years
Click the Radio button of that year
Click Confirm
Select the Registered Mobile Number to receive OTP
Click Send OTP
Enter OTP Received and Click Continue
Your Maruti Suzuki Insurance Policy Download PDf displayed
Click on Save or Print as per requirement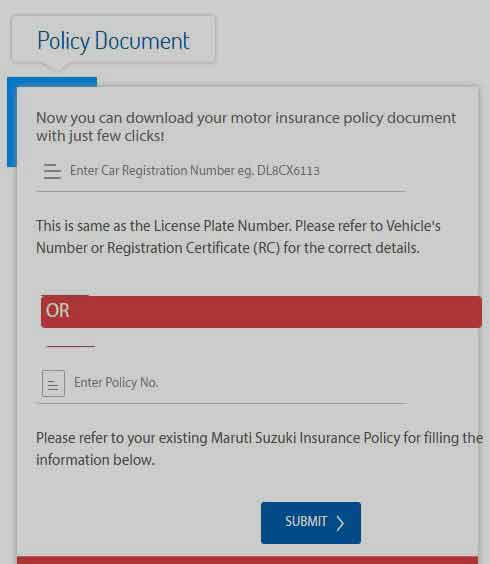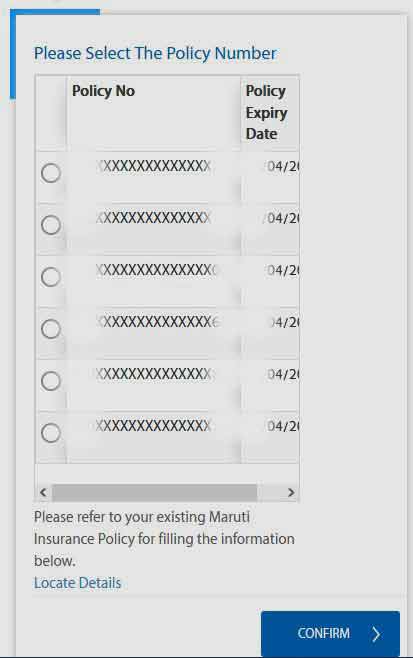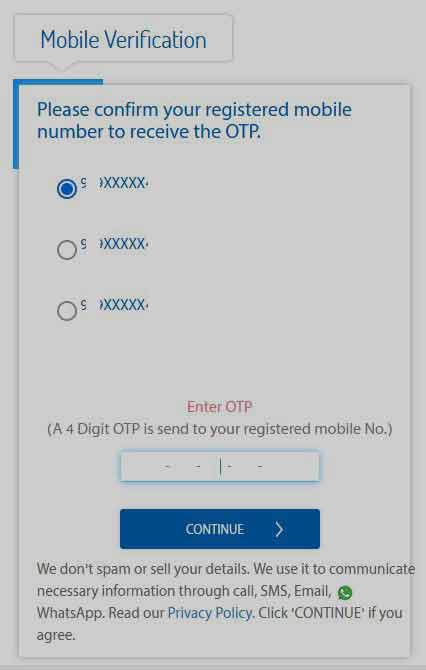 When we Require Maruti Insurance Policy Copy
At anytime when a claim occurs, you have to submit maruti insurance policy copy as a physical document or When the Police / Road Transport authorities stopped or asked for checking, we have to show maruti insurance policy copy in Digital or Physical.
It is to suggest that, please keep download the copy immediately after Maruti insurance renewal of policy.
Can i download any other company insurance copy of my same vehicle from Maruti Suzuki?
If your Insurance policy renewed from a General Insurance company which was through marutisuzukiinsurance.com allows you to download for 6 consecutive years of renewal policy copies to download on demand.