How to clear cache on iPhone is an important and mandatory task to know if you feel that your mobile is hanging due to unnecessary storage.
So, to avoid this hanging and make your phone's performance and speed better, just clear the cache. As cache have two types like browsing cache and mobile app cache.
Just follow our article till the end to know the complete process to clear cache on your iPhone using Safari app and other including general settings.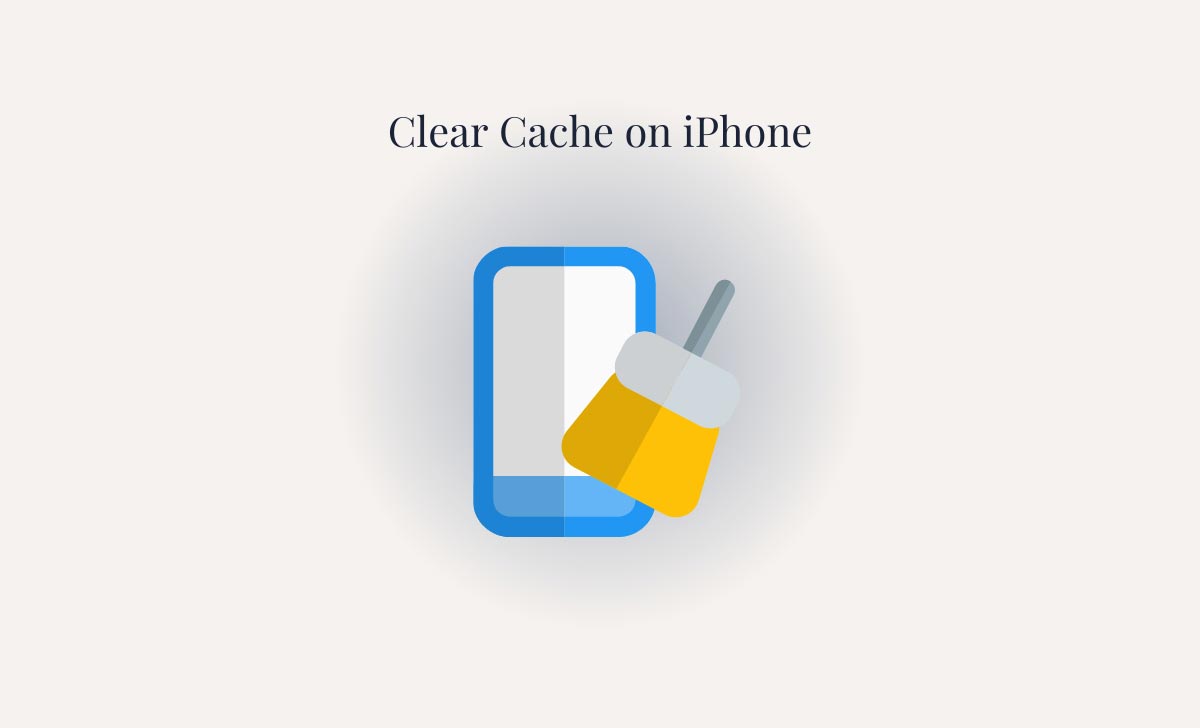 What is iPhone cache
Generally, cache is the one type of storage like both temporary and permanent storage.
In this temporary storage comes under like recently tabs used in any websites (or) any apps.
Permanent storge comes under like files and any important documents stored in your phones by using phone storage.
Why we have to Clear Cache
To clear cache on your iPhone is important to maintain your iPhone in good condition and improve its speed and performance.
To clearing cache and browsing history can gives more storge to store your new files and more important documents.
By clearing cache on iPhone it also removes the permissions you granted to mobile apps and websites to use your location and coming notifications.
How to Clear Cache on iPhone
To clear cache on iPhone, as we already discussed there are two types of caches like browsing cache and Mobile app cache. So just go through multiple methods to clear. To do this, follow the detailed steps given below:
You can clear browser cache through the web browser that you used for browsing like Safari app and Google Chrome and also through in-built settings app. Simply follow the given methods:
Through Built-in Settings app
Open settings app on your iPhone
Scroll down and select Safari app
To open app cache, scroll down until you find an option to clear history and website data.
Tap on it to start clearing total browse and cache history.
On top it will appear to confirm that you want to clear the cache
Select confirmation pop-up to clear the browsing data, cache history data within safari app.
Through Google Chrome
If you want to clear the cache on iPhone by using chrome browser, we must follow the following steps.
Open the goggle chrome on your iPhone
Tap on more option looks like three dots at the bottom of the home page
Go through privacy and settings
Tap history to clear browsing data and recent tabs
Select the browsing history
Tap on items which you want to delete
In case if you want to delete all history in google chrome choose all (or) all time history.
Go through items you would like to delete like images, files, data, saved passwords, browsing history and many more.
Tap on confirm to clear browsing data
Click to continue when you want to delete chrome cache.
Also Read: How to Close Apps on Apple Watch
With Microsoft Edge
Microsoft edge is another type of popular browser on iPhone clearing the website cache done by through different types. The following steps are given below as step by step.
Open Microsoft edge on your mobile phone
Select on the '3-dots at the bottom of the right corner
Choose the settings option
Tap on the privacy option
In that privacy settings select the clear browsing data option
Check cache options along with types of data you want to clear from edge of browser like recent history files saved data like passwords.
Finally click the clear browsing data button unwanted files and history can be deleted from browser.
How to Clear App Cache on iPhone
Clearing app cache iPhone is compulsory to maintain phone in good condition and speed working.it is useful for clearing the data on only certain apps, there are a several methods to remove cache on iPhone.
Those are like going through settings and offloading. There is another process also that is removing and reinstalling them from your phone, this only applicable for which apps are don't contain these among two options. These are explained below how they work:
Through iPhone App settings
Open the setting on your iPhone
Scroll down until find the app you want to clear the cache
Select the app and again scroll down the page
Then you are fine that Reset cache on next start' on it and place the particular app from your mobile phone.
In this way we can remove app cache on iPhone.
Through offload
This offload option doesn't clear the cache exactly, but it removes the temporary only.it gives some small space for the app. Some important documents and files do not appear for us while using that app. Those files are stored in the archive.
Go to settings and tap on general
Select iPhone storage and tap on it
You want to select which you want to clear the cache on it.
When you open an app storage app, you will find the 'offload app' option
Select it to confirm and offload the app from your iPhone.