KPI Full Form
KPI full form is Key Performance Indicator which tells you what metric or goal for any business is important to consider for reaching the set business goals.
Any business strategy depends on its success of reaching the set goals for the business. Most of the time you might have heard about threshold or target goal for any business metric but that is an outdated format. The latest metrics jargon that is being used across all the businesses is KPI.
For example, if you run a sales business then your KPI or Key Performance Indicator would be the number of sales, average revenue per sale and more. Let's have a look in detail
KPI Meaning
KPI is not a new term now in the corporate world. KPI Full form is Key Performance Indicator. KPI means, is a company's performance must be gauged now and then if that company wants to excel well. KPIs are quantifiable measures or financial metrics. This helps a company know about its achievement, whether operational, financial, or strategic.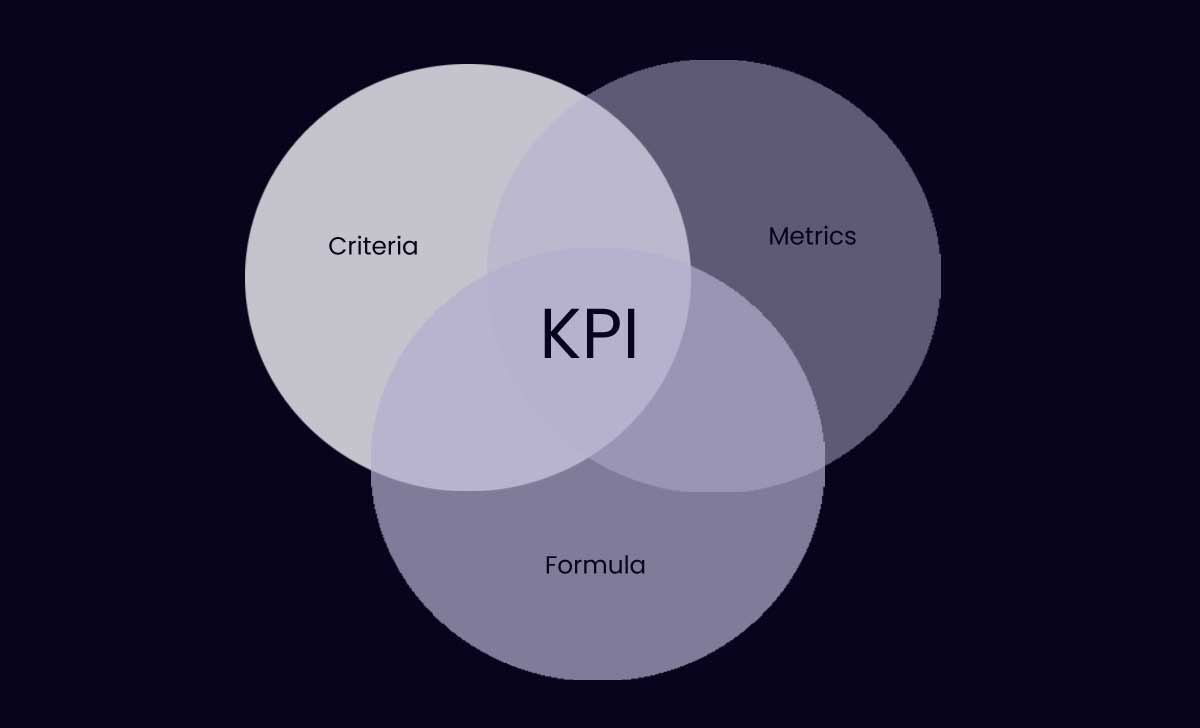 What is KPI in Business
In Business, KPIs help to have the measurement of the performance of the employees. These KPIs unite all the employees and help them work in the same direction. Along with the employees, it also gives an idea about the business performance. The KPIs help too –
Strengthen employee morale
Enhance and track personal growth
Manage the performance
Influence and support the business objectives
Criteria for Choosing KPI
There is no definite way to choose the criteria for the KPI. You have to choose it keeping in mind some basic criteria for good KPI. The key criteria are –
It must be clearly and completely linked with the business objectives.
It must be achievable and inspirational.
There should be only a few of them and not too many.
It should be measurable and uncomplicated.
It should measure outcomes.
Categories of KPI used for KPI Tracking
There are different types of KPIs. But most of the KPIs fall under the four categories –
Strategic KPI
These are high level KPIs used by the executives. Some of the most common examples of these kinds of KPIs are – total company revenue, profit margin, investment, etc.
Functional KPI
These KPIs mostly deal with the functional aspects of the company. The two major departments involved in the company are – finance and marketing. Through these kinds of KPIs, the finance department keeps track of how many vendors are registered each month, etc., while the marketing department measures how manyclicks are received for the email sent, etc.
Operational KPIs
These KPIs are time bound. Through these KPIs, the performance of the company is measured on day to day basis or a monthly basis. The company measures different processes, locations, segments, etc. in a time-bound manner. For example, if revenue decreases for some specific product line, an instant investigation can be carried out to find the specific reasons for it, and the reasons found can be worked upon instantly.
KPI Metrics
Here, I am providing a list of KPIs that are categorized according to different metrics like – financial metrics, process metrics, customer metrics, people metrics, etc.
KPIs according to Financial Metrics
Cost
Cost of Goods Sold
Profit
LOB Revenue Vs. Target
Average Annual Expenses
Earnings before Interest, Taxes, Depreciation, and Amortization (EBITDA)
Cash flow from financing activities
DSO (Day sales outstanding)
Sales by region
KPIs according to Customer Metrics
Customer Satisfaction and Retention
Percentage of customers who are 'very' or 'extremely' satisfied
Customer Churn Rate
Customer Acquisition Cost (CAC)
Net Promoter Score (NPS)
Net Customers
Contact Volume by Channel
Repeat and new site visits
KPIs according to Process Metrics
Product Defects Percentage
LOB Efficiency Measure
Customer Support Tickets
KPIs according to People Metrics
Salary Competitiveness Ratio (SCR)
External Hires
Internal Promotions
Training effect and knowledge gained
Percentage of Response to Open Positions
Retirement Rate
Employee Satisfaction
Employee Turnover Rate (ETR)
KPI Formula List
I have compiled a basic KPI formula list for general help. This KPI formula list helps to quantify performance measures. We need to measure the performance to the right degree and with the right evidence. This below listed KPI Formula list helps in the quantification of the performance measures.
Counts – The number of Sales, the Number of satisfied customers, and several workplace accidents are some of the common numbers that help to measure performance easily. It is mostly useful when the population remains the same size over time. But these counts become misleading when it spreads to varied populations which keep on changing with time.
Percentages – The percentage is calculated by having the count of numbers having some common feature divided by the total population and then multiplied by 100. We can find out –
Percentage of sales calls that resulted in sales.
Percentage of employees hurt during the work
Percentage of satisfied customers, etc.
Ratios –When the total count or one sum (numerator) is divided by another total or sum (denominator), we get the ratio.
Examples
(1) We can get the ratio between the total sales received and the total sales invoiced and
(2) the Ratio of Sales revenue generated to the total hours spent on sales.
In all cases, the output is the numerator and the input is the denominator.
Averages – An average is got by dividing the total or sum by the count of things upon which the sum was based. For example – average customer satisfaction rating, average sales revenue per sales call, etc.
Sums/Totals – These are continuous measures or values about anything. Total time spent, total sales generated, etc. are all examples of sums or total.