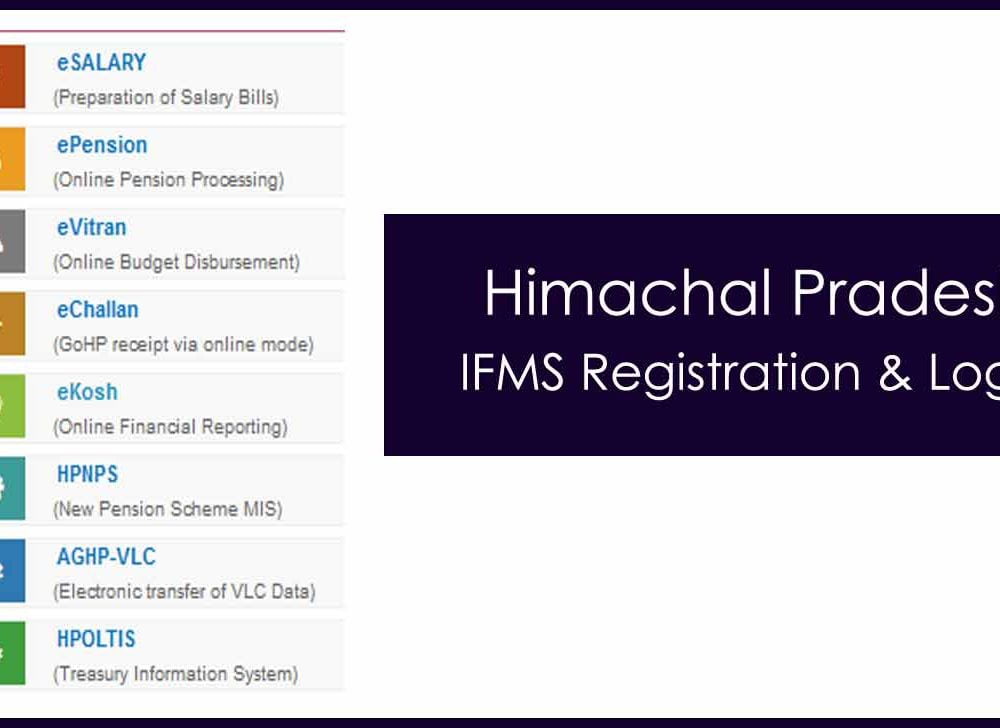 Himachal Pradesh Government employees need to get themselves registered with IFMS portal to access their respective employee login page, and there is no online process for registration, thus employee's follow steps to get IFMS credentials.
State governments across India have been transforming management systems to online, and in the same line even the Himachal Pradesh government has transformed their Financial system into online and redefined it as HIMKOSH, which is the abbreviation for Himachal Pradesh Integrated Financial Management Information System through which all the employees can manage their services provided by the HR directly.
In this guide you will learn about the process to help you understand the HIMKOSH registration, which for starters might be new for you, but the guide below will essentially help you understand how easy it is to register your account and get started.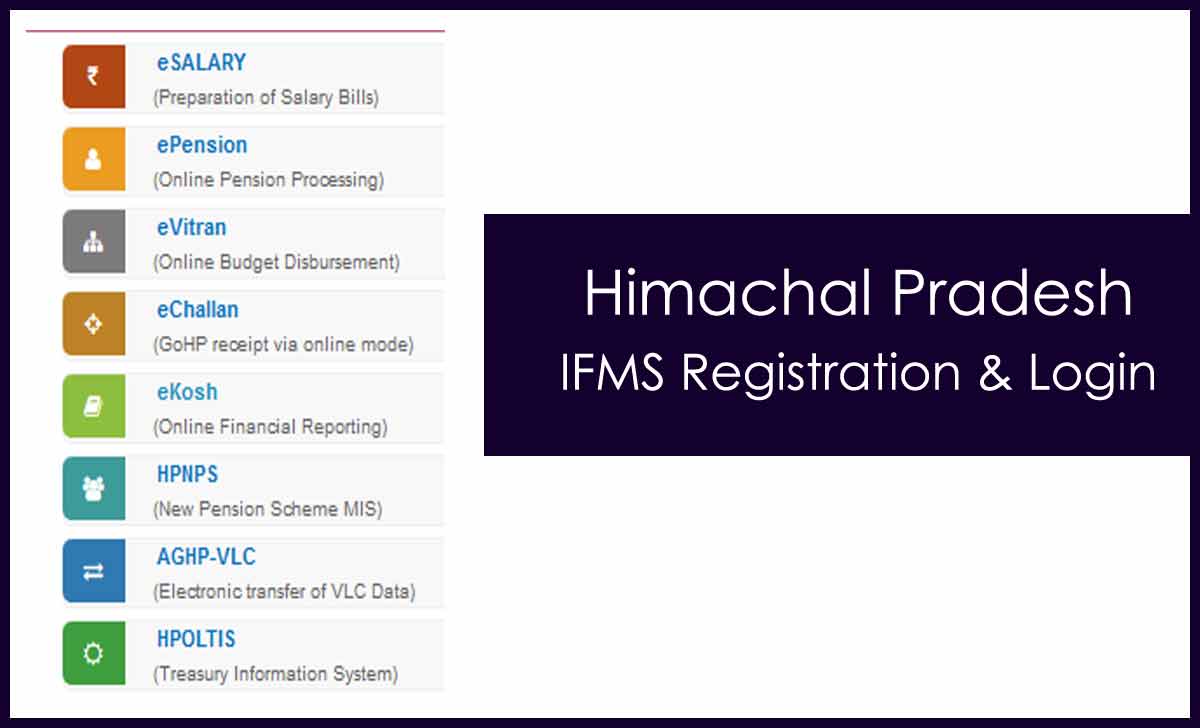 Few of the simple reasons why this system was designed is to manage the employees CPF subscription, salary processing, pension process, GPF and other management to be maintained online easily.
How to Register for Himachal Pradesh IFMS for a Government Employee
Find the DTO assigned to their Respective Department from Account department
Submit your details to DTO or Treasury Admin to request for portal access
Employee Code, Name, Date of birth should be provided as per employee details
Also Mobile Number to be provided for receiving notifications
Once entire details are loaded in IFMS portal, your account be activated
Thus, an User ID and Password Will be sent to employees by DTO or Tresaru Amdin to their mobile number as their unique Himachal Pradesh IFMA credentials
Himachal Pradesh (HP) Employee Pay Slip Login Process
Himachal Pradesh (HP) Employees who are serving different Government related departments can get their Pay Slip and other bills from IFMS portal, where HP State Government has come with an exclusive Integrated Financial management Information System which is managed under the Department of Treasuries, Accounts and Lotteries, thus, using this website, employees can get their Salary Details, Pension Details and other government related facilities.
Note: Anyone who is trying to use Integrated Financial Management Information System is advised to use only internet explorers to have a better view of Himachal Pradesh IFMS portal content.
To access the page of IFMS for Himachal Pradesh (HP) Employee Pay Slip, one should have their employee code and respective password associated with this account. Thus, follow the below steps to know how to login into IFMS portal and access the Employee page.
How to Login into Himachal Pradesh (HP) Employee IFMS Portal
Visit the IFMS Himachal Pradesh Government portal using himkosh.nic.in
Click on Project to view multiple drop down options
Select e-Salary and a new page of employee login will be loaded
In the Left side of Page, you can find e-Bill Login option
Enter your Username which is your employee code
Next enter your password associated with this IFMS account
Now type the code shown in image text in the column beside
Click on Sign In button to get into your specific employee page
Here view your employee information and get your Pay Slip downloaded for any respective month.
Since how long an employee can get their pay slip downloaded from IFMS login?

An employee serving Himachal Pradesh (HP) state government in their respective departments, can get their Pay Slip since 2013, as the IFMS portal was loaded with the data since 2013 and thus Pay Slip, respective information of employees is saved since then.

How to get my Himachal Pradesh (HP) Employee Login Password?

The password to access the Himachal Pradesh (HP) Employee IFMS portal is unique and it needs to be generated with the help of your respective Treasury Admin, and thus, there is only way to get your password and no online process is still defined.

Can Anyone access Himachal Pradesh (HP) Employee IFSM Portal?

The employees who are associated with Himachal Pradesh State Government by providing their continuous support in different types of departments are only allowed to access the IFMS portal, precisely only permanent government employees of state have their accounts created in IFMS portal.