The Government of Kerala has launched the BIMS login online portal which stands for Bill Information and Management System. As you already know, you might receive a lot of Bills, Invoices for Government schemes, services, such as electricity, water, land, and more.
In order to make payment for all these bills, you can make use of this online platform right away. In this article, we will help you understand more about the BIMS Treasury platform, and how you can use it to log in to it.
What is BIMS
BIMS online portal launched to provide Kerala employees with an opportunity to file online bill settlements and claims. It is all about making DDO payments online.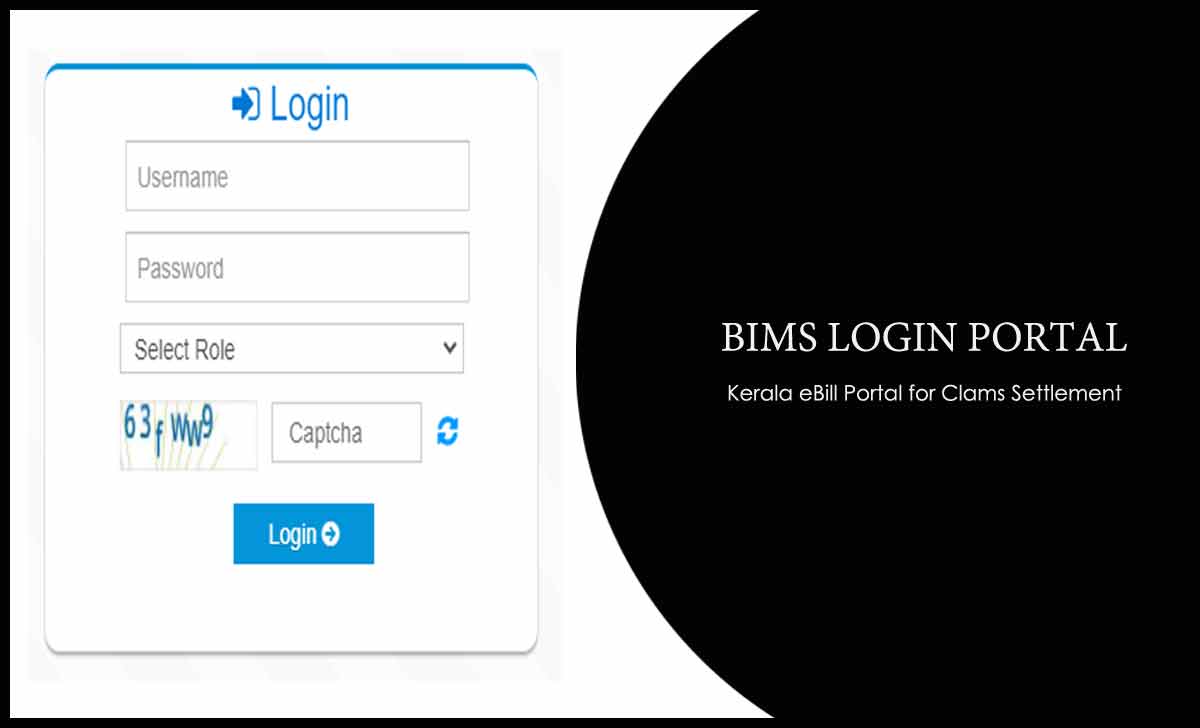 | | |
| --- | --- |
| Name of the Service | BIMS Login Portal |
| State | Kerala, India |
| Vision | Kerala employee Claim Settlements by Drawing and Disbursing Officers (DDOs) through ebill portal |
| Email Helpdesk | bams.keralatresury@gmail.com |
| Contact Telephone | 04712328471 |
Also check: Kerala Employee Spark Login
Through this portal, you will access all the available DDOs and generate bills for the required ones through your account. Next, you can submit the DDO, Pay for it and check the bill status as well. You can follow the below steps to learn how to log in to the BIMS treasury account easily.
BIMS Treasury Login Process
First open the BIMS Treasury online portal from here bims.treasury.kerala.gov.in
Under login, enter username, password and select the role from the drop-down as DDO, DDO Admin or Admin
Enter the captcha code from the image
Click on the login button to access your account.
What is BAMS?

BAMS is a platform for Budget Allocation and Monitoring System. It is effective previously but now due to the launch of BIMS, this may stop.

What is BIMS Customer Care number

If you wish to speak with customer care at BIMS Kerala, then call at 0471-2328471 or else email at bams.keralatreasury@gmail.com

WHat to do for BIMS Treasury Login?

If you are an employee under Kerala Treasury, then you need to use BIMS platform to log into your account. Open BIMS portal from bims.treasury.kerala.gov.in and enter your account details under the login section and click on login.

How to check BIMS Login UTR Search?

BIMS platform has UTR search which means Unique Transaction Reference Number. Searrch through it you have to go to BIMS Kerala online portal. Then click on the UTR Search option > Enter the UTR number and click on the Search button.

How to do BIMS DSC Registration and Renewal?

BIMS DSC means Digital Signature Certificate that can access through DDO registration through BIMS Kerala online portal. Open Kerala BIMS online portal > click on DSC Registration / Renewal option and enter the DDO Code and PEN. Now click on the Next button and complete the registration and then renewal if required.

What is BIMS Digital Signature?

BIMS launched the DSC for Digital Signature Certificate issued upon registration or renewal of the DDO code and PEN. Upon completion, you can either use it to add as your Digital Signer.

How to BAMS Login?

One of the things to note is that the BAMS platform previously. This stopped as of now since the BIMS platform is live to use for all billing and treasury-related works.